NORFOLK, Va. — Katalina Perez was in her car on Interstate 64 on Wednesday, driving her husband to work. They headed into the Hampton Roads Bridge-Tunnel where she said her life changed within seconds.
That's because Perez was in front of the truck driver charged with causing eight-vehicle crash that shut down the eastbound lanes of the interstate for hours.
RELATED: Driver charged in HRBT crash faces $25K bill for damages
Perez is two months pregnant with her third child. When the chain reaction started inside the tube, her car was hit from behind. It hit the car in front of her.
"All I could see in front of my car were flames," said Perez. "All I told my husband was we have to get out of the car."
Pregnant Mom's Car Totaled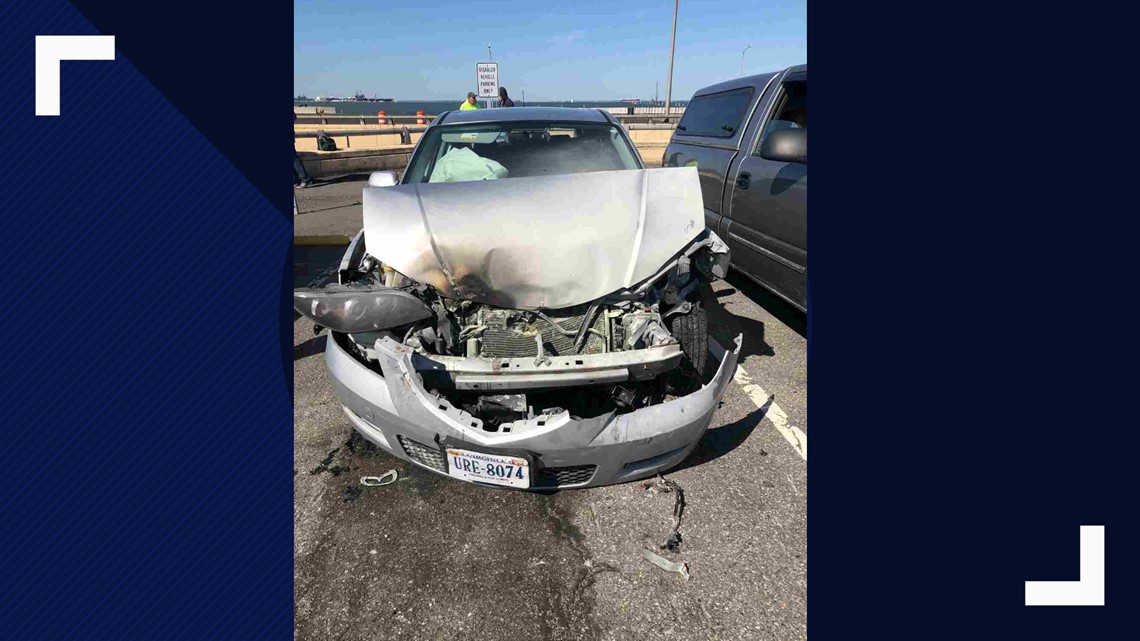 As her car burned, she wasn't able to open her door. Her husband pulled her out throughout the passenger side. It would take two other people to help the Perezes out of the HRBT.
"I went out of the tunnel barefoot, 'cause I did not care about anything other than saving me and my unborn child," Perez told 13News Now.
Adriana De Alba, 13News Now
Perez was hurt in the wreck and was bleeding. She went to the doctor who told her she was hemorrhaging and that she was at risk of a miscarriage. The doctor put her on bed rest.
"I'm very hurt. I'm very angry. Because even after the fact, the person that was driving the box truck, he did ask me if I was okay. I had no words for him," said Perez, referring to William Marakos, the driver blamed for the wreck.
RELATED: HRBT back open after eight-vehicle crash; driver charged
"I am worried about my child," Perez stated. "There is pain and suffering that's going on, and this is gonna be taken to court."
PHOTOS: 8-vehicle crash in HRBT