VIRGINIA BEACH, Va. —
I know what you are thinking. You're thinking: "What is OnieTonie?" Well, the real question is: WHO is OnieTonie?
The name may sound like a fictional character in a children's book, but OnieTonie has been putting up his signature, smiling marine-life murals across Hampton Roads for years. You most likely have come across his public art before, and but you may not have known who was behind it.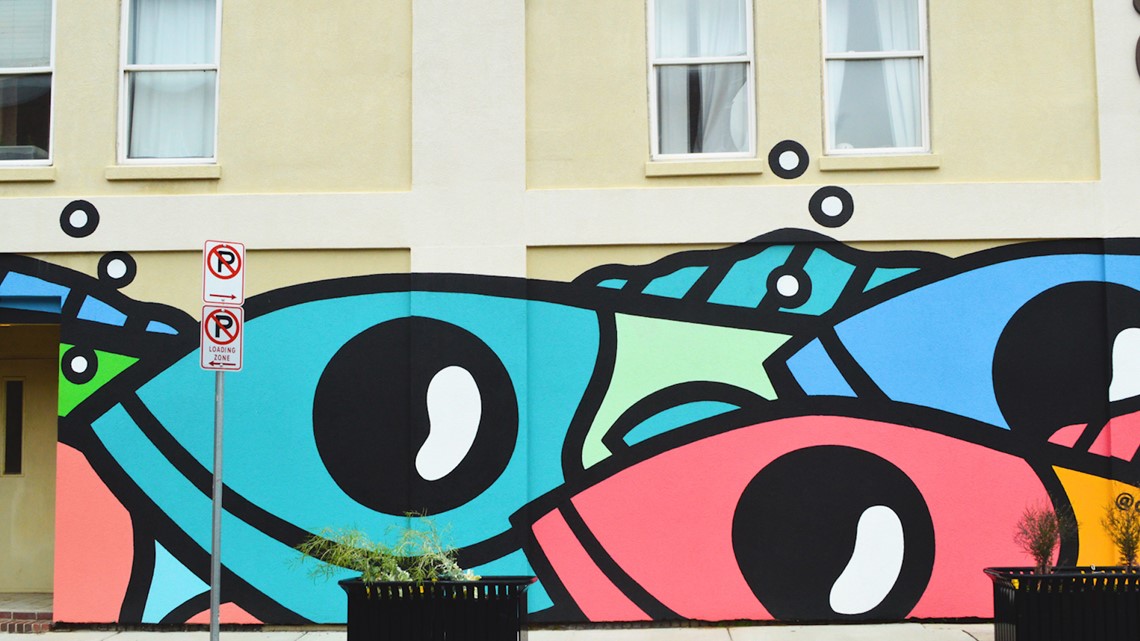 OnieTonie's real name is Troy Summerell. Born and raised in Virginia Beach, he is the Creative Director of his graphic design company, OnieTonie Designs.
"When I started this, the main thing for me was to come up with a unique name.'OnieTonie' is named after my grandmother," Summerell explained. "Her name was Onie but her nickname was Tonie. A way for me and my family to kind of cope with her passing was to do this project in homage of her."
Troy opened his own arts studio, Studio 17, back in 2015. He wrapped the entire exterior of the building with a stunning mural. Troy said that that specific mural was the catalyst that launched the ViBe Creative District at the Oceanfront.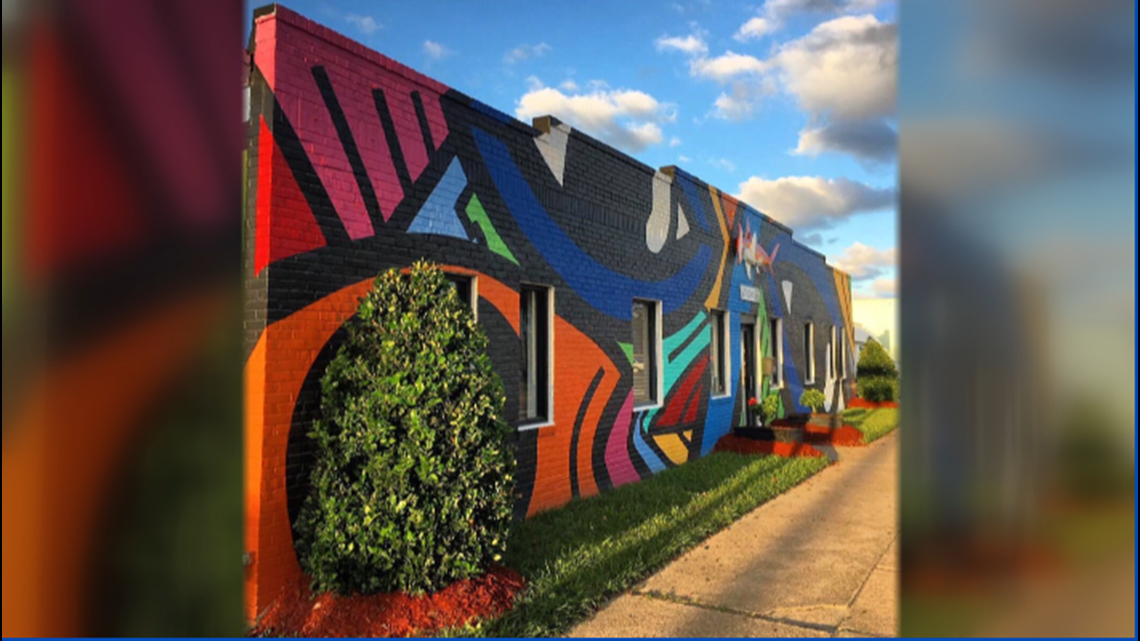 "The main thing is taking the simple art, my simple designs, and putting them on these old, dilapidated or run-down buildings or things, and making it something new and fun."
In the beginning, Summerell sketched four separate designs that all had a single theme: waves and a main character, whether that character be whales, turtles, or fish. He then drew a cute smile on all of them as a finishing touch.
"All of my imagery is positive, but that didn't come from a positive place. It came from a place of pain and dealing with loss," said Summerell.
At the age of six, Summerell found out that his younger cousin had been diagnosed with leukemia. The two had a very close bond, and they spent a lot of time together while his cousin received chemotherapy treatments. Summerell distinctly remembers his cousin having to wrap a plastic bag around a tube that protruded from his chest whenever they would go swimming so that water wouldn't seep into it.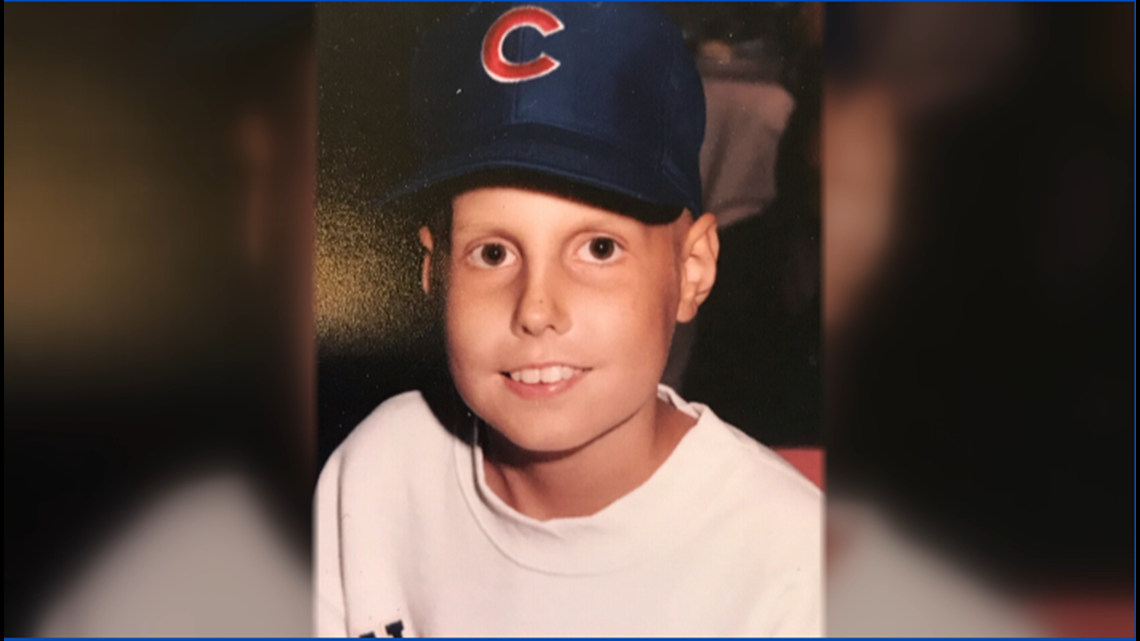 "I think seeing him go through fighting leukemia and then losing that battle, I think that's had all the effect on me. I feel like I'm doing this in his name and in my grandmother's name.That's what motivates me," Summerell said.
OnieTonie has put up his cheerful, stylized imagery virtually everywhere, from his murals at Java Surf and the Start of the Sea Catholic Church at the Oceanfront, to the mobile assistance vans used by the homeless outreach ministry "99 for the "1 in Virginia Beach. He also completed some projects on the Outer Banks.
Summerell is behind the designs that appear on the Children's Hospital of The King's Daughters' ambulances. He even designed hospital socks and gowns for sick patients.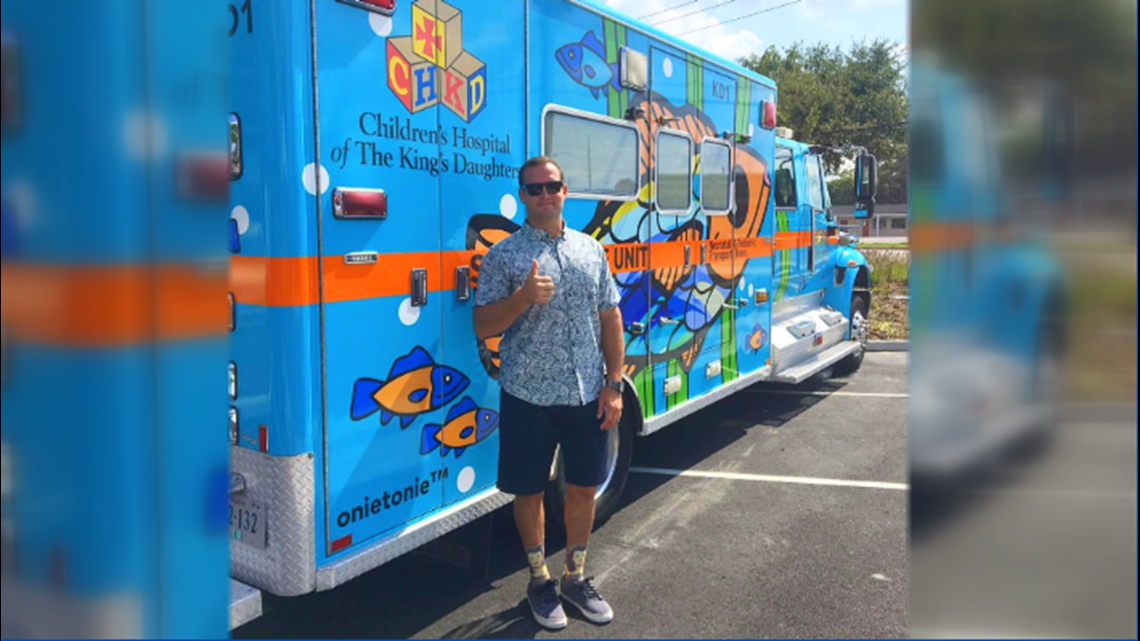 "The goal from day one was to get into CHKD. I didn't know how I was going to do it, but I knew that was what I wanted to do," Summerell recalled. "It's just so tough seeing these kids in these situations. I want my art to provide some level of comfort in these times where it might be stressful and uncertain for the kids and their parents."
Even with all the exceptional work Summerell has done within the community, the man behind the murals is faced with many challenges, a major one being Summerell's struggle to obtain the proper credit that he deserves whenever his artwork is used commercially. It's not the case in every circumstance, but the issue does rear its ugly head every now and again.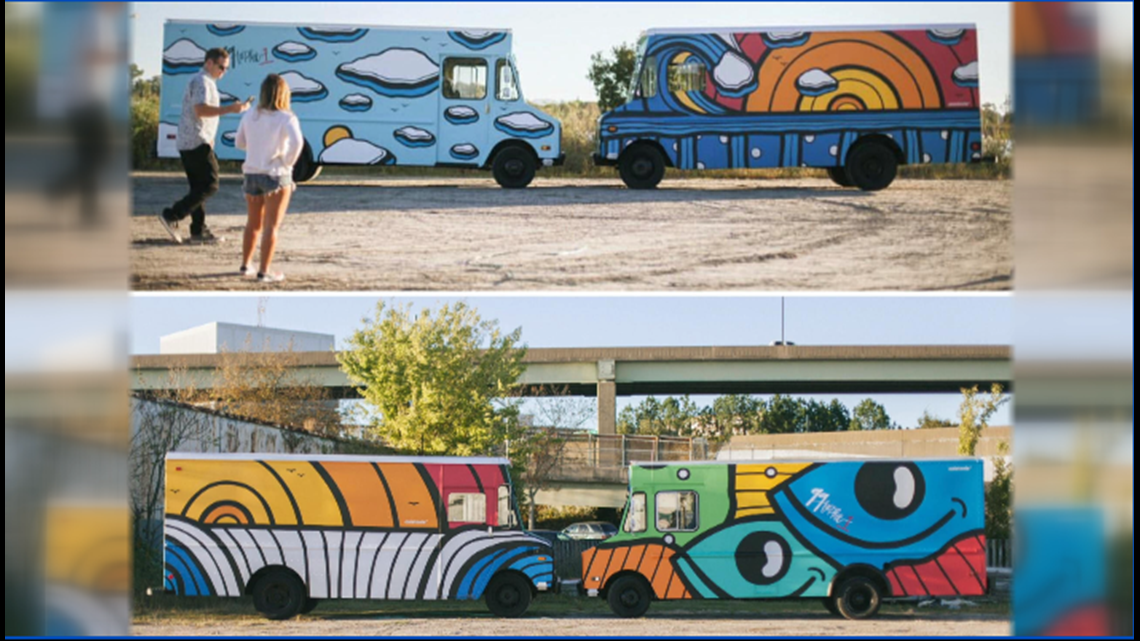 "I can't come out and complain because nobody owes me anything in the grand scheme of things expect for the people who are using my art to promote their business or their organization," he said.
The complication lies in the access that people have to his public installations. Because an outdoor mural is technically public domain, organizations may use his art however they please without having to paying for it.
Summerell advocates the importance of giving a local artist acknowledgement when it's necessary.
"Let's not make crediting an artist the uphill battle! Let's give them the credit that they deserve because they don't have a guaranteed salary!" He exclaimed. "I just think in some cases, people may not be educated enough to say look there is someone in your town who is passionate about the positive things that they are doing with art, and what better way to support them than to invest in a local artist."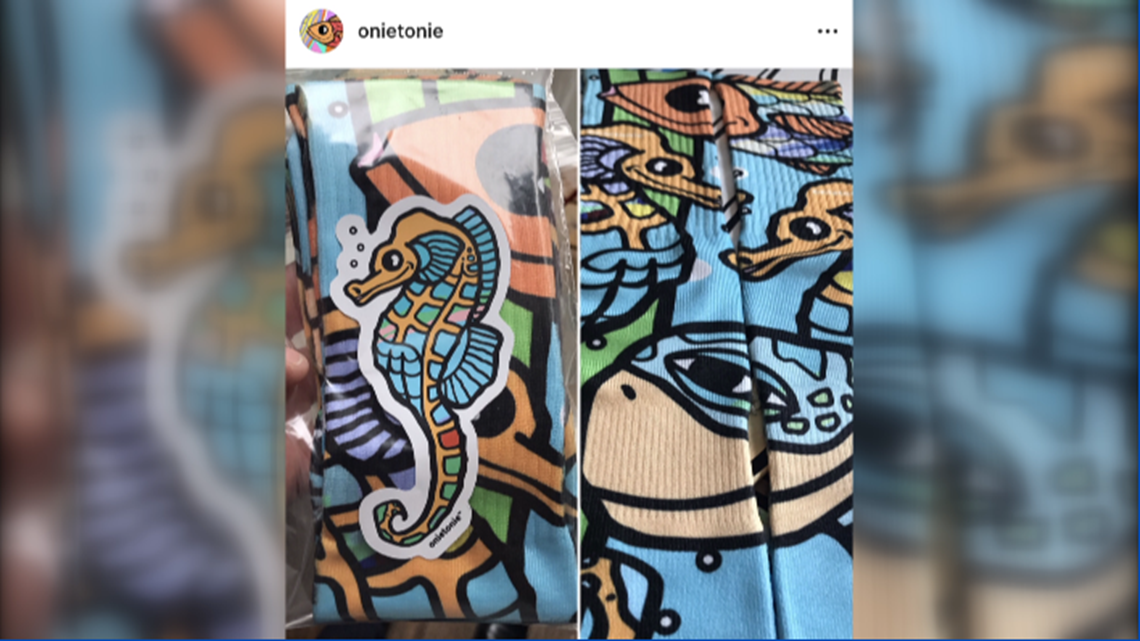 OnieTonie earnestly pushes himself to beautify Hampton Roads with his vividly colorful sea life art. One mural at a time.
"I can shout to the rooftops about Troy Summerell and OnieTonie, but when I do these projects they are not mine anymore. They belong to the community. The point is to make people happy in whatever space that they are experiencing this art."
Summerell aspires to expand his business outside of Virginia with the hopes of getting his OnieTonie hospital gowns and socks into pediatric healthcare centers nationwide. He strives daily to create as many projects as possible that will leave a positive mark on the community.
The MUSE Project is an original, digital, mini-documentary series produced by 13News Now. It profiles artists and entertainers who live in the Hampton Roads region and are making significant strides in their careers and in the community. The series not only highlights artistic individuals, but features unique arts that have become a vibrant part of Hampton Roads' urban culture.