NORFOLK — More than 31,000 customers were without power early Friday afternoon, nearly 24 hours after a storm blew through northeastern North Carolina and Hampton Roads.
Dominion Power crews worked through the night and are still working to restore electricity, but first they have to clear away many of the trees that fell and took power lines with them.
Friday morning, crews were in Williamsburg at the company's substation on Waller Mill Road, where a large tree went down.
PHOTOS: Tropical Storm Michael's impact on Hampton Roads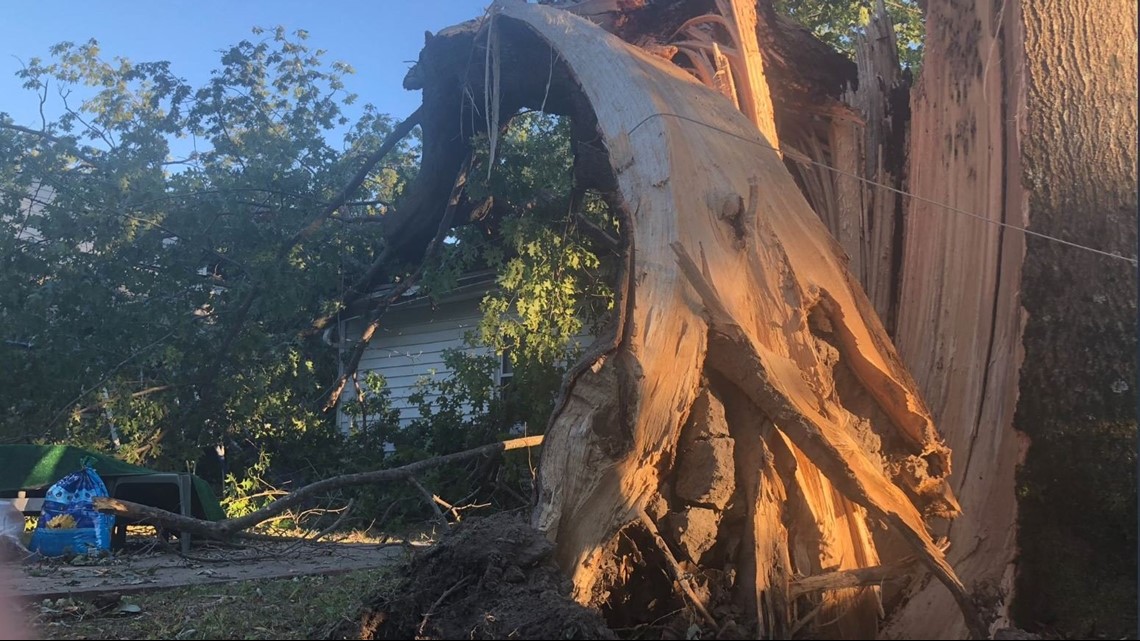 A tree was leaning across Old Oriana Road in Newport News and crews were working to clear it to get to three broken poles.
Another area with a lot of outages, according to Dominion Power, is 307 55th Street at Va. Beach Oceanfront, where a wire is tangled in a tree.
By 7:00 a.m. Friday, Harris said more than half of Dominion's customers who lost power Thursday night had electricity back on.
She said crews from Arkansas, Kentucky and Pennsylvania were coming in to help.
The hardest hit areas were on the Peninsula - James City County, Williamsburg, Newport News, Hampton, York County. Several Peninsula schools were without power: six in Newport News, 10 in Williamsburg, and three in Hampton