Is secondhand smoke from vapes harmful?
Eleanor Holmes Norton introduced a bill that would ban smoking e-cigarettes on Amtrak. This is already a company policy, but the bill would make it law.
The "Banning Smoking on Amtrak Act of 2019" is intended to protect "people from secondhand smoke and it's proven detrimental health affects," Holmes Norton said in a press release.
Turns out, lots of people online are confused about if it's an issue online.
So we're Verifying: Is second hand smoke from e-cigarettes harmful?
Our Verify researchers looked at a paper from the U.S. Surgeon General, which is considered the most well-respected and well-cited analysis of e-cigarette health risks.
Their 295-page paper concluded that e-cigs contained nicotine, ultra-fine particles, flavorings chemicals like diacetyl linked to lung disease, benzene and heavy metals.
The paper sources several scientific studies that found those particles, particularly nicotine, lingered in the air.
"E-cigarette aerosol is not harmless," the U.S. Surgeon General report concluded. "It can contain harmful and potentially harmful constituents including nicotine. Nicotine exposure during adolescence can cause addiction and can harm the developing adolescent brain."
We cross-checked with experts from National Institutes of Health and the Centers for Disease Control and Prevention who both agree e-cig vapors are harmful to bystanders.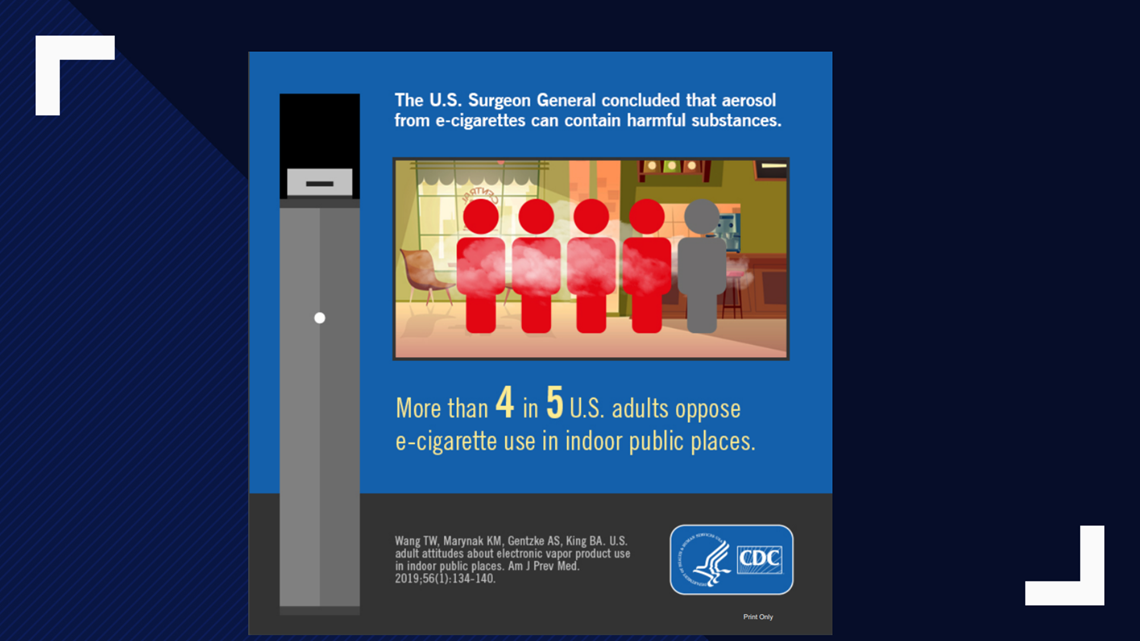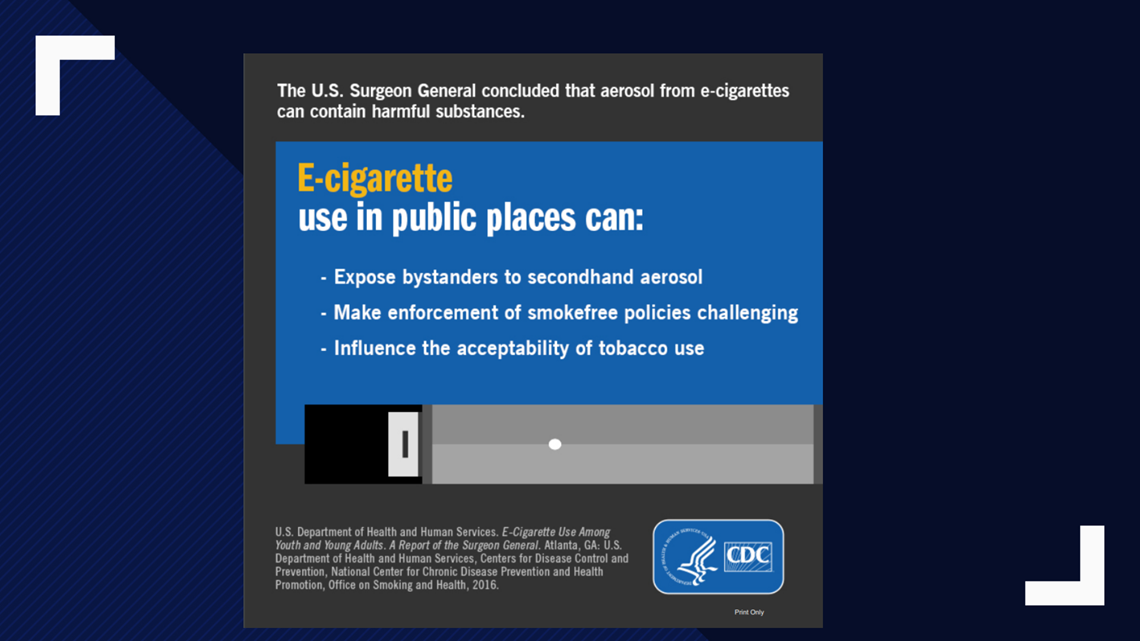 "The use of electronic cigarettes results in exposure to secondhand aerosols (rather than secondhand smoke)," the National Cancer Institute at the National Institutes of Health said. "Secondhand aerosols contain harmful and potentially harmful substances, including nicotine, heavy metals like lead, volatile organic compounds, and cancer-causing agents."
So we can Verify, secondhand smoke from vapes are harmful.
On the other hand the American Cancer Society says early research shows vapor from secondhand smoke, is likely to be less toxic than secondhand cigarette smoke.