FRYING PAN SHOALS, N.C. (WFMY)-- Remember the American flag that captivated millions who watched in live streams, via Explore.org, as Florence winds battered and shredded it?
It appears the flag was shredded but not destroyed and you have a chance to own what's left of it.
The flag was atop the Frying Pan Tower that sits in the Atlantic Ocean off the North Carolina Coast and thousands watched the shredding of Old Glory as the storm rolled into the Carolina coast.
There's a three day auction on eBay that opened Thursday at 10 p.m. and it will close Sunday at 10 pm.
RELATED | Company to donate American Flag to Frying Pan after Hurricane Florence batters Old Glory
The Frying Pan Tower is a decommissioned Coast Guard light station 35 miles off the coast of Bald Head Island, N.C. The is also up for auction. It's currently a Bed and Breakfast.
RELATED | You Can Buy An Abandoned Coast Guard Tower Off The NC Coast
According to the Frying Pan Tower Facebook page and a post on eBay, 100 percent of the proceeds will go directly to Hurricane Florence relief assistance through the American Red Cross.
PHOTOS: Frying Pan Tower for sale
PHOTOS: Frying Pan Tower for sale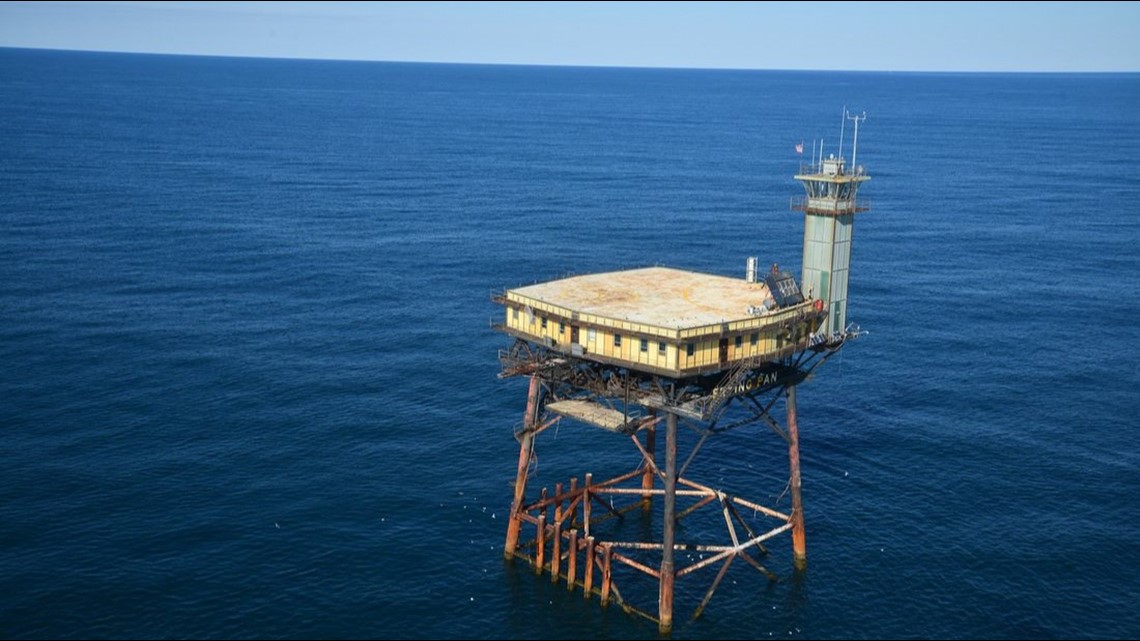 The flag has been retired and replaced on the tower which is now a privately owned Bed and Breakfast, according to its website.
► Make it easy to keep up to date with more stories like this. Download the WFMY News 2 App: Apple Users, Android Users