KENSINGTON, Md. — Montgomery County Police are searching for a man accused of stealing a large gorilla statue from outside an antique shop in Kensington, Maryland. The theft was caught on surveillance video.
On Jan. 4 around 3:20 a.m., video footage shows a man pull up outside the Design Emporium Antiques on Howard Avenue in a dark Chevrolet Colorado Z71. The man gets out of the truck, cuts a cable locking the statue to the store, and starts loading the gorilla in the bed of his truck. The footage shows the man struggling to load it in for a bit, but eventually he gets it in, and drives away.
According to the store owner, the statue -- affectionately named Murphy -- had become the store's unofficial mascot, attracting fans to the store for selfies. He was recently sold for $1,000 to a woman planning to open a hotel and was set to be shipped to the client in Africa.
"I just get all worked up every time I think of it, I've watched that video so many times," the owner said. "I just wonder what the plan was to do with that gorilla."
The owner said she hopes emphasized that all she wants is the gorilla back, and if the statue is dropped off at the store, no questions will be asked.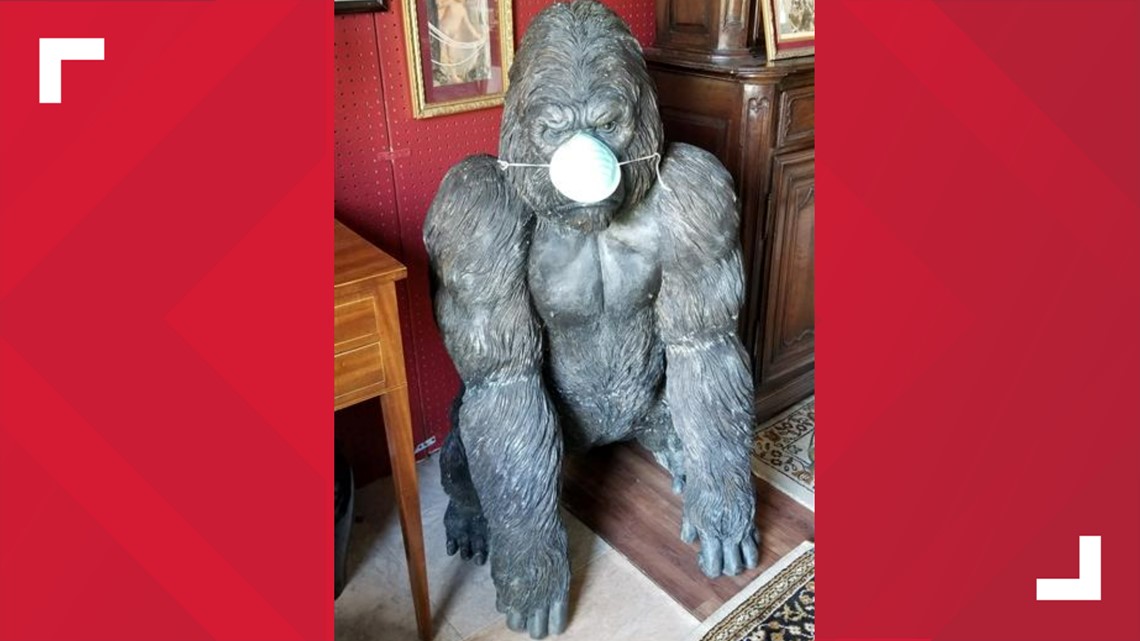 Police described the man on tape as a 5-foot-10 white man, wearing a dark-colored hooded sweatshirt, light gray sweatpants and light-colored shoes.
Anyone with information regarding the man on video or this crime is asked to contact Crime Solvers of Montgomery County at 1-866-411-8477. A reward of up to $10,000 is being offered for information that leads to the arrest of the suspect. Callers can remain anonymous.
WATCH: Surveillance video showing gorilla statue theft.