10th ranked Hokies fall to #11 Heels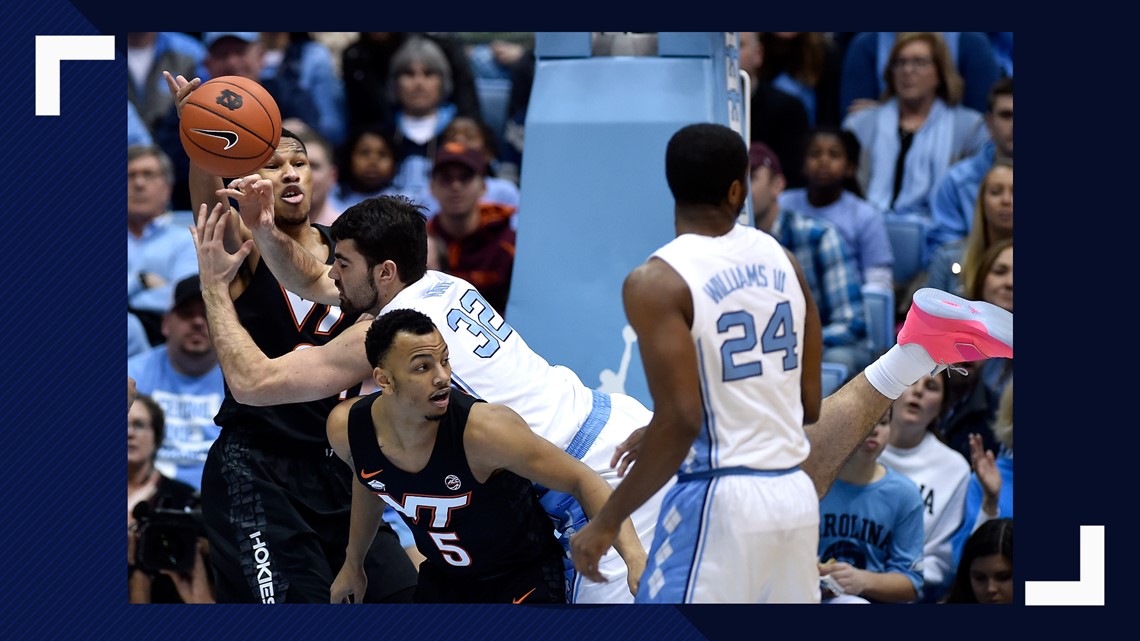 CHAPEL HILL, N.C. — Freshman Coby White scored 27 points and No. 11 North Carolina knocked down a season-high 16 3-pointers to beat No. 10 Virginia Tech 103-82 on Monday night.
Fellow rookie Nassir Little added a season-high 23 points for the Tar Heels (15-4, 5-1 Atlantic Coast Conference), who struggled out of the gate to fall behind by nine while making just 1 of their first 12 3s. But it wasn't long before just about everything started falling from behind the arc, an avalanche that sparked a game-turning 20-0 run that pushed UNC to a 45-31 lead by halftime.
UNC made 15 of its last 22 3-pointers, finished the game shooting 54 percent and led by as many as 27 points. Ahmed Hill scored 20 points for the Hokies (15-3, 4-2), who made 6 of 7 3-pointers in a fast start only to end the half by going nearly 6 minutes without a basket.