CHAPEL HILL, N.C. (AP) — Ryan Willis and Virginia Tech's offense struggled to sustain drives much of Saturday night at North Carolina, while the Hokies' traditionally tough defense kept surrendering big chunks of yardage. And yet, the Hokies hung in — then pounced when they got a chance to snatch the game away. Willis threw the go-ahead 1-yard touchdown to Dalton Keene with 19 seconds to help Virginia Tech beat UNC 22-19, capping a game-defining final 6 ½ minutes that kept the Hokies unbeaten in the Atlantic Coast Conference.
Va Tech rallies to beat UNC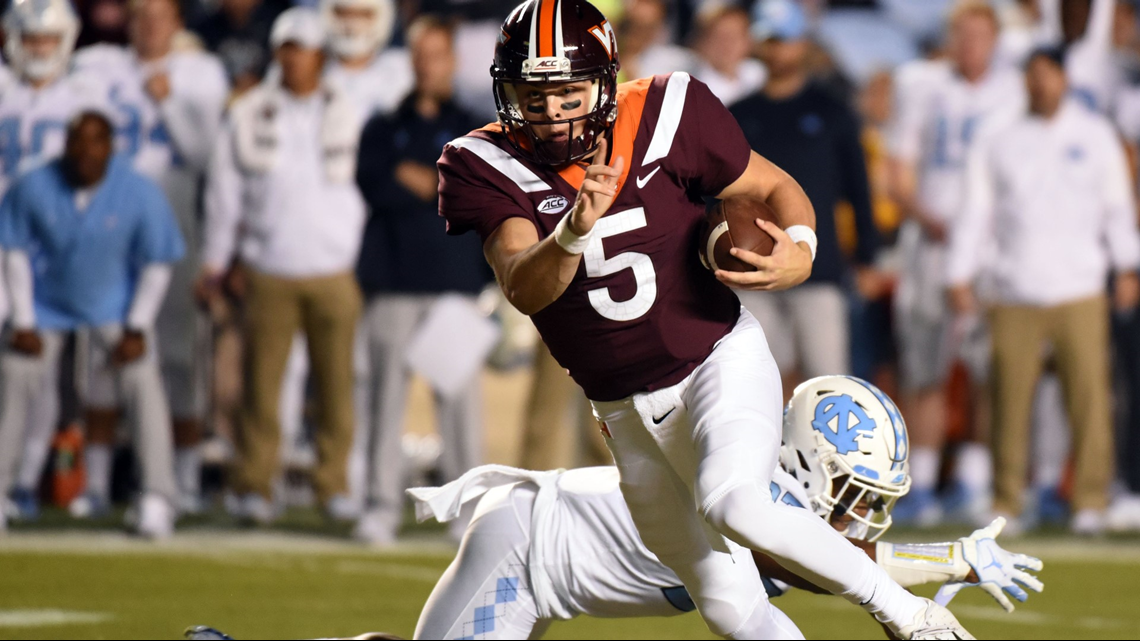 The Hokies (4-2, 3-0 ACC) were on the verge of going down two scores with about 6 minutes left when they forced UNC tailback Michael Carter into a fumble as he neared the goal line. And that opened the door for Willis, who directed an 18-play, 98-yard drive for the win. "That last drive," Keene said, "was really incredible."
Indeed. Just about everything was for the Hokies in those final 6 ½ minutes. Virginia Tech converted four third downs along with a fourth-and-9 that saw Willis escape a collapsing pocket and run to keep the drive alive. "We just needed to get our first first down, get the chains moving," Willis said.
Meanwhile, the Tar Heels (1-4, 1-2) outgained the Hokies 522-375 yet committed a dizzying array of mistakes that all but gave the game away. Carter's fumble stood out, but there was also a dropped wide-open deep ball by Dazz Newsome for what should've been an 85-yard second-quarter score and Nathan Elliott missing a completely-alone Anthony Ratliff-Williams with a bad throw on what should've been a 17-yard TD in the third.
"Give them the credit, they made the plays when they had to and they got it done," UNC coach Larry Fedora said, adding: "We just didn't make enough plays to win the football game. And we had a lot of opportunities."