CHARLOTTE, N.C. — Kerry Blackshear had 19 points and 10 rebounds to help No. 16 Virginia Tech beat Miami 71-56 in the second round of the Atlantic Coast Conference Tournament on Wednesday.
Hokies dominate ACC tournament opener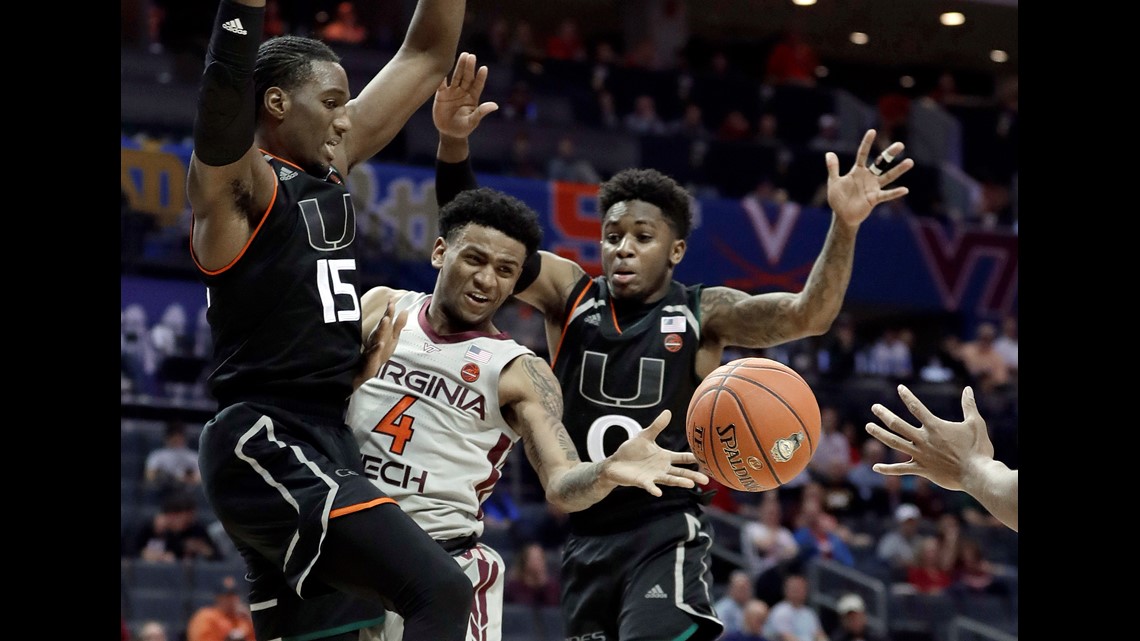 Ty Outlaw added 14 points - all in the first half - points for the fifth-seeded Hokies (24-7), who never trailed after scoring the game's first 11 points. The Hokies ran out to a 20-point lead before halftime, then turned away Miami's last serious push early in the second half with a 20-5 run that increased the margin past 20 again.
Virginia Tech shot 50 percent, including 11 of 27 on 3-pointers, to beat the 12th-seeded Hurricanes for a third time this season - all by double-figure margins.
Chris Lykes scored 19 points for Miami (14-18) which beat Wake Forest in Tuesday's first round. But the Hurricanes never gave themselves much of a chance on Day 2, falling behind big from the jump.
The Hokies take on 4th seeded and 12th ranked Florida State in Thursday's quarterfinal.