BLACKSBURG, Va. — Tyrece Radford had 18 points and 12 rebounds to lift No. 20 Virginia Tech over No. 19 Duke 74-67.
The double-double was the first of the season for Radford, who helped the Hokies jump to an 18-point, first-half lead and hold off Duke's second-half rally to win for the sixth time in seven games.
Hokies handle Duke in ACC showdown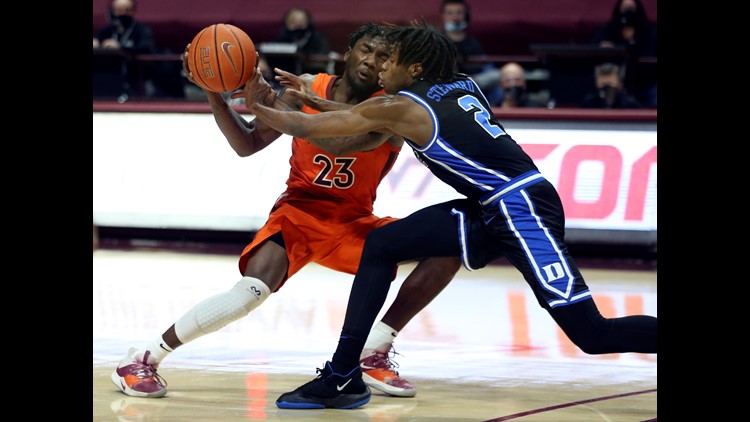 Keve Aluma added 17 points and seven rebounds, and Jalen Cone finished with 14 points for Virginia Tech. Jeremy Roach led Duke with a game-high 22 points.