Tongan flagbearer Pita Taufatofua upstaged his sensational entrance at the Rio Olympics in 2016 with another dramatic walk at Pyeongchang Olympic Stadium on Friday night. Once again, he showed up without a shirt.
This time the conditions were much harsher with temperatures just below freezing, not counting any wind from this notoriously breezing part of the country. Taufatofua, again carrying the Tongan flag, brought cheers from the crowd as he entered shirtless and glistening with oil -- just as he did in the much warmer Rio opening ceremony.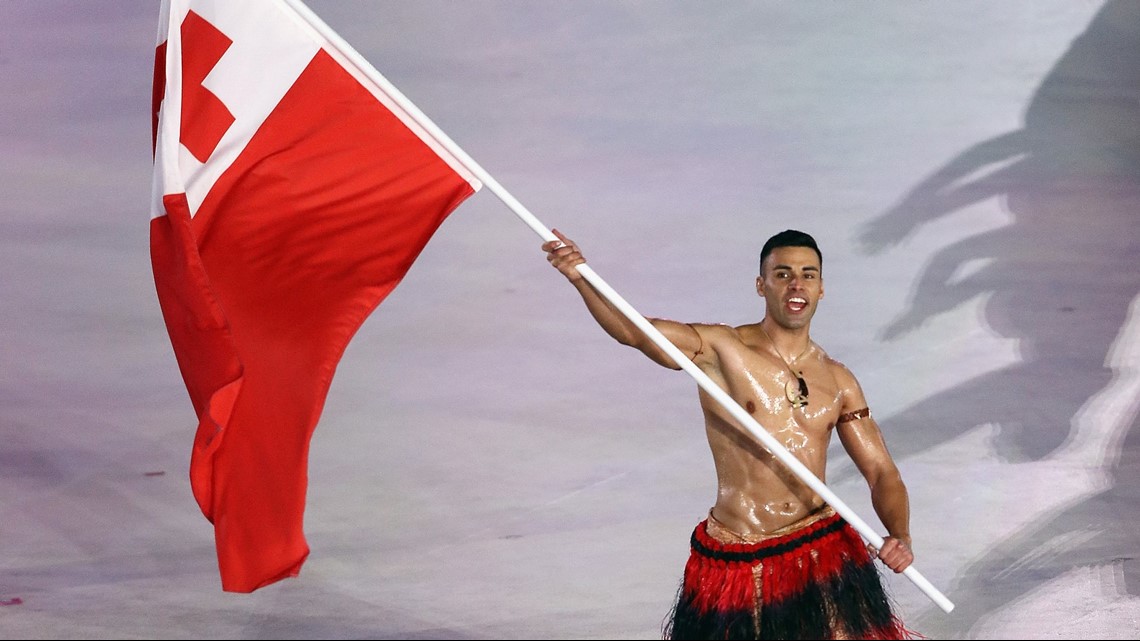 Taufatofua competed in taekwondo at Rio and lost in the first round, but gained an adoring international fan base for his Rio entrance wearing traditional Tongan costume.
The experience moved him to pursue another crack at the Olympics and he didn't want to wait another four years. So, Taufatofua quit his job as a social worker and embarked upon intensive training as a cross-country skier – undeterred by the minor fact that he had never previously seen snow.
"Every time I ski I die a little bit inside," he said recently, highlighting the grueling nature of cross country, considered to be of the most physically demanding disciplines on the Winter Games program.
Prior to the ceremony, the 34-year-old tricked the global media by insisting there would be no repeat of his topless walk from Rio.
"I want to still be alive for my race," Taufatofua said. "It is going to be freezing outside so I will be keeping nice and warm."
Instead, he thrilled the crowd again, despite perhaps risking hypothermia to do so. People on Twitter lost it again.
Contributing: Associated Press & TEGNA Staff