CHARLOTTESVILLE, Va. –Virginia (4-2, 2-1 ACC) held on for a 16-13 win over Miami (5-2, 2-1 ACC) on Saturday evening at Scott Stadium. The Cavaliers had 231 total yards to 339 for Miami. UVA never trailed in the game, scoring the first 10 points of the contest. Virginia's defense held the Hurricanes without a first down in four of their first five drives.
Cavs topple Hurricanes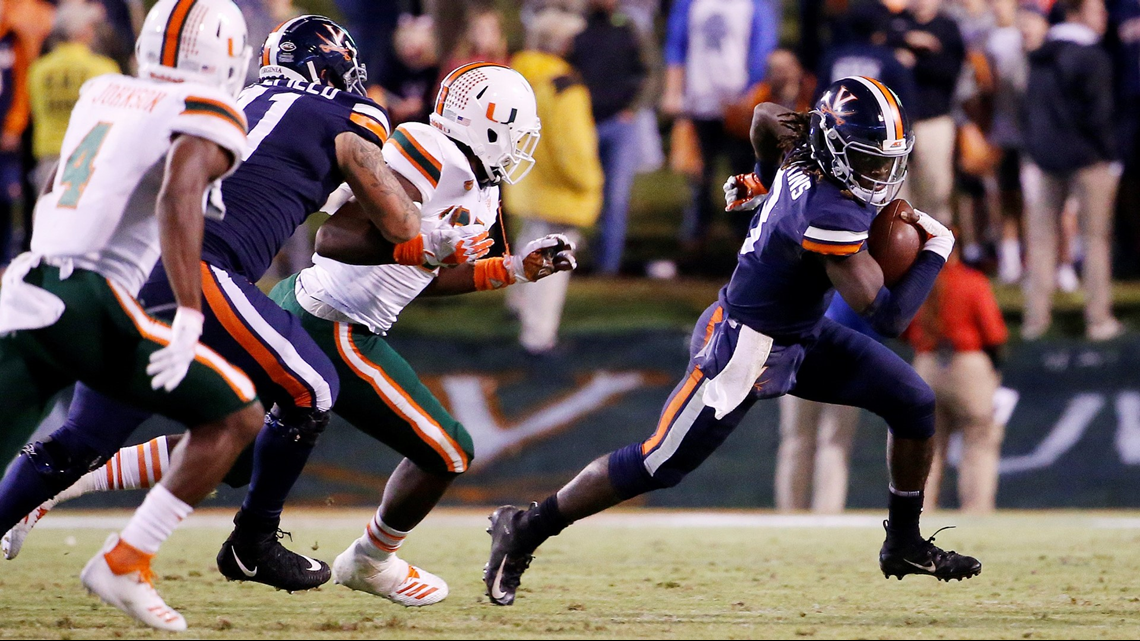 Senior Juan Thornhill nabbed two interceptions and Joey Blount had one to lead the defense. Senior Jordan Ellis had a seven-yard touchdown run and Brian Delaney was 3-for-3 on field goals, scoring his first career field goal in the second quarter.
UVA was leading 16-6 before Miami drove 93 yards for a touchdown to make it 16-13. On the onside kick attempt, Evan Butts grabbed the kick and returned it for 30 yards to give UVA the ball at the 27. A personal foul penalty on Miami gave UVA the first down to keep possession. Virginia kicked the field goal to go ahead 19-13, but a roughing the kicker penalty on Miami made it a UVA first down with 30 seconds to go as the Cavaliers ran down the clock and take the win 16-13.