LAS VEGAS — Each year, consumer technology influencers from around the globe convene at the Consumer Electronics Show (CES) to share innovative products and ideas with the best in the businesses.
This is the 50th year that innovators are coming together at what is branded as "the largest and most influential tech event in the world."
CES 2020 will feature more than 4,500 exhibitors who will launch nearly 20,000 new transformative tech products to more than 170,000 attendees, according to their website.
KING 5's Chris Cashman and photojournalist Emily Landeen got to go to CES 2020 in Las Vegas.
Here are five fun things that caught their eye on their first day:
1. Smells like Seattle
A local company could be seen (and smelled) throughout the venue. Seattle's "Picnic" was featured at the tech summit. "Picnic" has developed an automated pizza-making machine that can prepare and bake up to 300 pizzas an hour. The "Picnic" offers a tablet where hungry techies can customize their order and watch as the machine adds sauce and toppings automatically. Clayton Wood of Picnic said this tech can evolve to prepare just about any food that's assembled.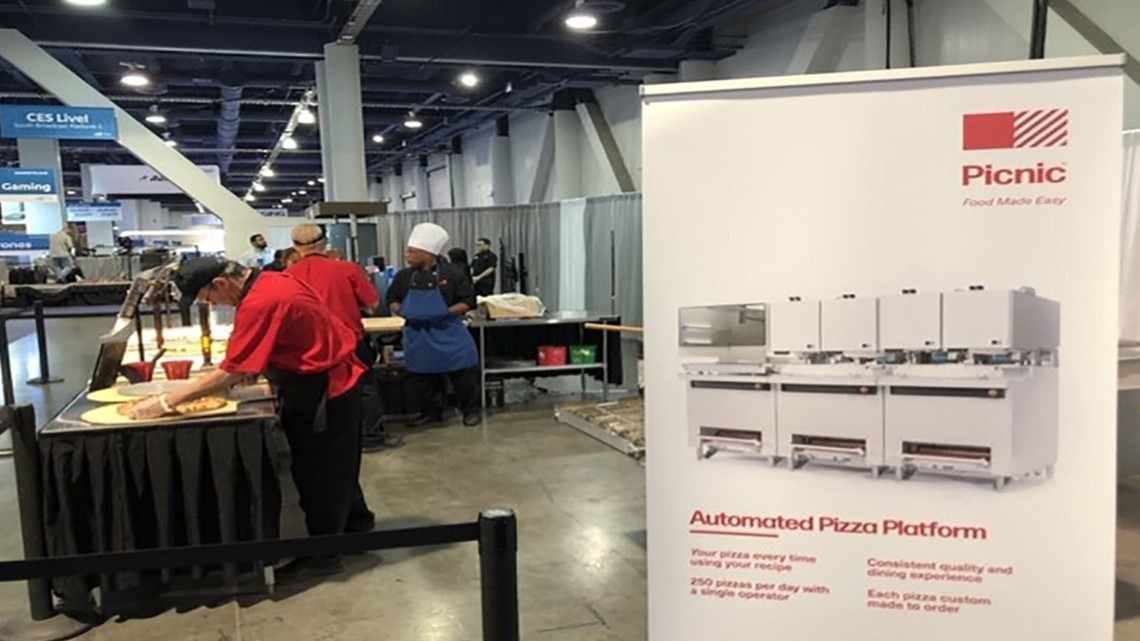 2. Virtual reality you can see and feel
Virtual reality has been bubbling at CES for years. The tech is getting better and more immersive. While VR goggles have been in the public eye for some time, a company called Teslasuit is back at CES with some impressive tech. After winning numerous innovation awards last year, Teslasuit returned with a new grip on VR. The suit itself provides users with sensation and a sense of touch in virtual and augmented reality, so you can feel the environment around you. The suit also captures your motion as you maneuver inside that augmented reality. New in 2020 is the world-first Teslasuit-compatible VR glove, bringing us one step closer to being able to see and feel more virtual experiences.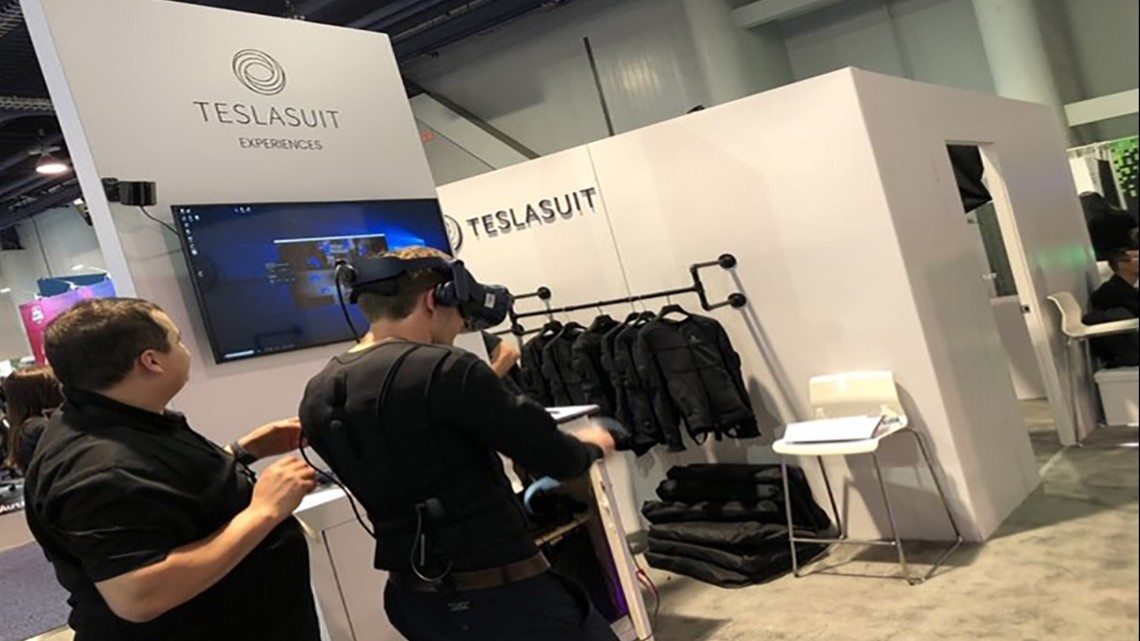 3. Sony electric car
There's nothing too innovative about a car stereo, but it does come inside the new Sony electric vehicle. Sony certainly made a splash when they rolled a new concept vehicle on stage. The "Vision-S" is almost an ironic evolution for CES. Tech companies started getting into the auto industry years ago and now Sony has unveiled a vision of their future in automobiles. It has 33 sensors and many other features that sound like they are from a spaceship. The entire dashboard is made of touch screens where the driver and passenger can access all the car's media controls, like music, Sony movies and other entertainment. There's no production date and no prices listed, but the Vision-S is a sleek and sophisticated entry.
4. Smart litter boxes
If you have cats you know they come with a catch. The litter box is like doing your taxes every day: nobody wants to deal with the gross mess, but it's a necessity. Smart litter boxes have become "a thing" here at CES. They have options that use Artificial Intelligence to analyze your cat's "deposits" for health purposes. LavvieBot is back with what they say is the "most intelligent IOT cat litter box ever." It cleans the box, replaces the litter and even tracks your cat's feces and urine on an app. This may come in helpful for trips to the vet. Best of all it doesn't need your attention for two weeks.
5. Transparent TV
Television has always been a showstopper at CES. Bigger, thinner and higher definition each year. If you got a fancy new 4k TV for the holidays, you might have buyers remorse after seeing products at CES. 8k TV's are the theme at CES 2020. TV maker Skyworth rolled out transparent television screens-- one side is transparent glass and the other side is your TV screen. The practical use for this tech is undeniable. Perhaps you'll replace that old TV with a new window that's also a TV!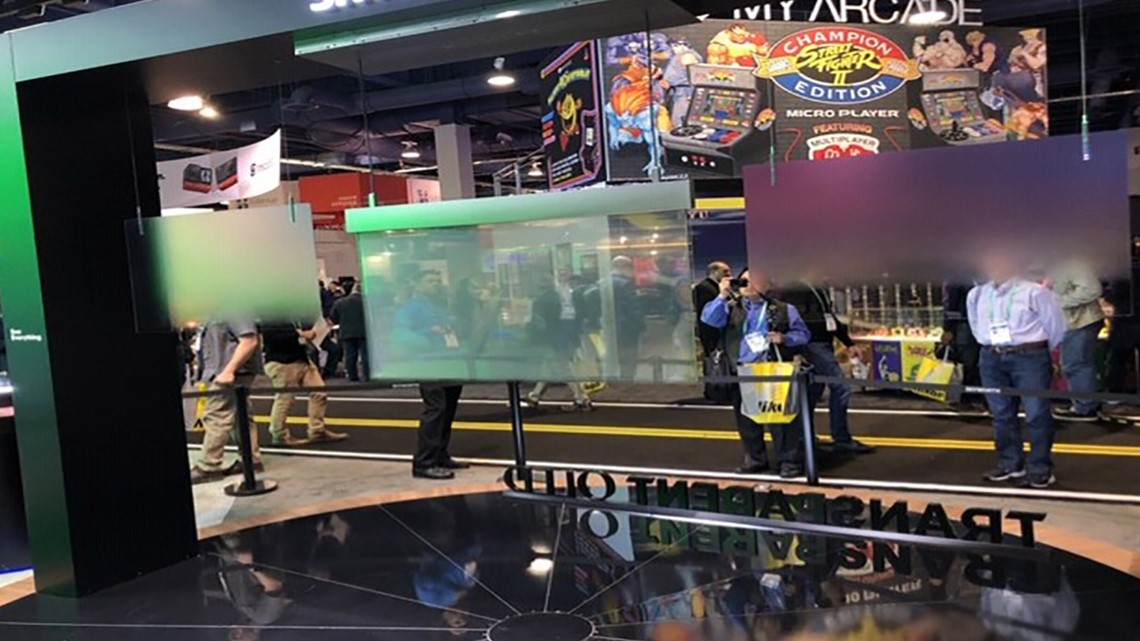 CES 2020 runs until Friday, Jan. 10 in Las Vegas. Learn more about other cool tech presented at the event here.