NORFOLK, Va. — As part of a plan to make Hampton Roads a hub for the offshore wind industry in Virginia, an energy company has made an agreement with the Port of Virginia.
Governor Northam announced that Ørsted, a power company based in Denmark, will lease a portion of the Portsmouth Marine Terminal for offshore wind staging materials and equipment.
The Virginia Port Authority Board of Commissioners unanimously voted on the arrangement.
Ørsted is expected to use the site for work on the Coastal Virginia Offshore Wind project with Dominion Energy.
The plan is for the lease to run through at least 2026, giving Ørsted time to install nearly 3,000 megawatts of wind energy projects throughout the U.S., making Hampton Roads a core region for development purposes.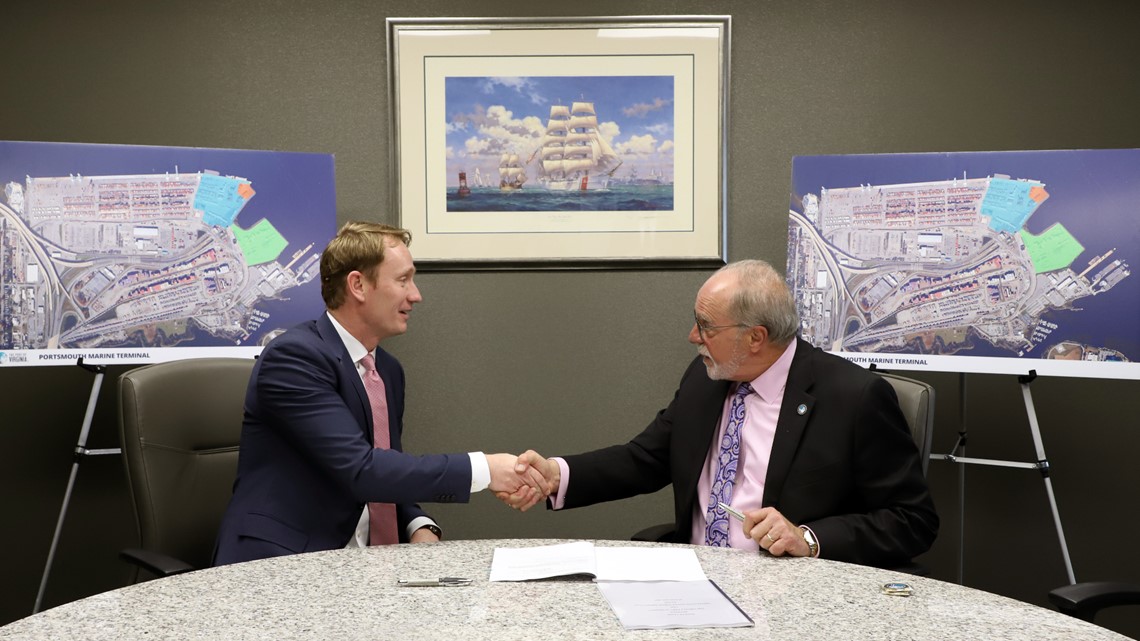 "This is a big step towards making Virginia a leader in wind energy and offshore wind manufacturing," said Governor Northam. "With the Port of Virginia at its helm, the Hampton Roads region has the trained workforce and the nautical know-how to become a vital hub for offshore wind development. We welcome Ørsted and look forward to the tremendous opportunities ahead of us."
The benefit for the Port of Virginia is site upgrades worth upwards of $20 million for cranes as well as improvements to a section of the Portsmouth Marine Terminal's berth to ensure heavy load capacity.
With those updates, the site would be able to handle major activities like pre-assembly, staging and loading of wind turbines for other Ørsted projects.