BURLINGTON, Vt. — It may be the one of the biggest advances in robotics the world has ever seen – but you need a microscope to see it.
Scientists at the University of Vermont used stem cells from frogs and a supercomputer to create xenobots.
They function like tiny robots, but they're actually alive.
"These are novel living machines," lead researcher Joshua Bongard said in a news release.
"They're neither a traditional robot nor a known species of animal. It's a new class of artifact: a living, programmable organism."
According to the release, stem cells harvested from African frog embryos were incubated, then scientists used tiny tools to reshape and combine them using a design created by a supercomputer. Researchers say the xenobots move around in a "coherent fashion", and they can spend weeks exploring their environment.
Then, scientists started to find out what these robotic organisms can really do.
"We sliced the robot almost in half and it stitches itself back up and keeps going," Bongard said.
But that's just the beginning.
Bongard believes xenobots could be used to fish microplastics out of the ocean, clean up nuclear waste or participate in medical procedures.
And unlike their metal and plastic counterparts, the xenobots are completely biodegradable.
Naturally, a scientific development of this magnitude raises concerns about unintended consequences. The head of the Center for Regenerative and Developmental Biology at Tufts University says that is not an unreasonable fear.
"This study is a direct contribution to getting a handle on what people are afraid of," Michael Levin said.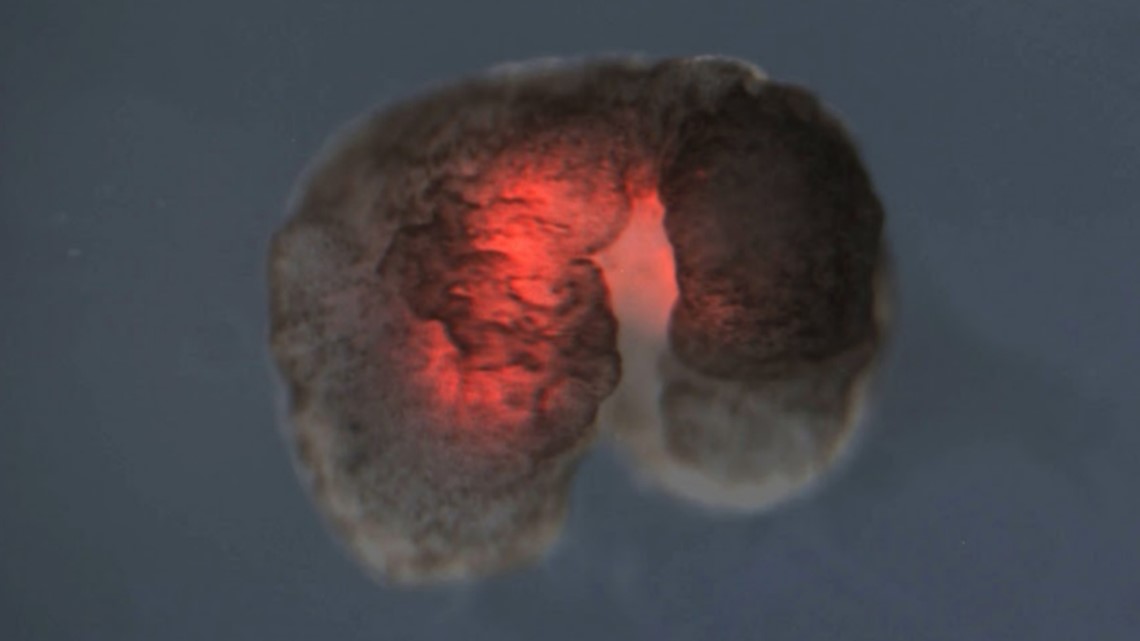 What other people are reading right now: