PORTSMOUTH, Va. (WVEC) -- One lane of the new Midtown Tunnel is set to open Friday, Elizabeth River Tunnels says in a huge push to ease traffic congestion in the city.
Officials gathered at the Norfolk approach of the tunnel from 11:30 a.m. to 1 p.m.
The opening comes almost six months ahead of schedule, as the project was not scheduled to be finished until later this year.
"Through a lot of hard work and collaboration among all the partners, ERC, VDOT and SKW together worked to deliver a quality project that would benefit the residents of Hampton Roads," said ERC CEO, Greg Woodsmall. "Reaching this milestone months ahead of schedule accelerates our path to a more connected Hampton Roads and a better quality of life."
PHOTOS: One lane of new Midtown tunnel project opens
PHOTOS: One lane of new Midtown tunnel project opens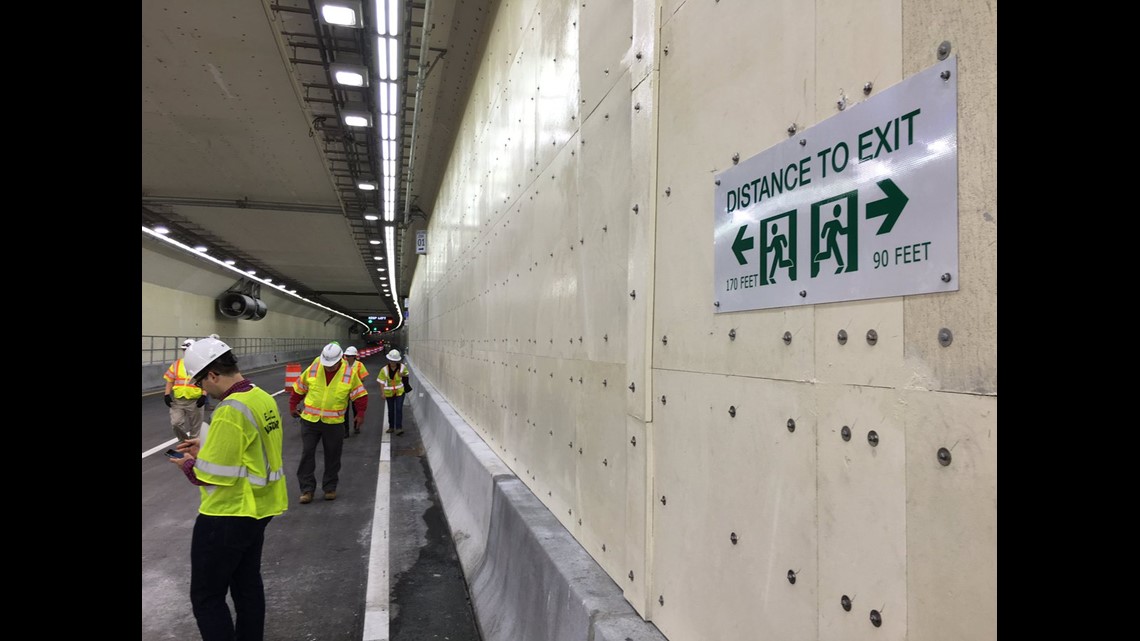 The Midtown Tunnel connects Norfolk and Portsmouth. ERC began work to add the new tube in the fall of 2012.
"The beginning was rough. It was a constant pounding for a month-and-a-half," recalled David Perry who lives in Chelsea.
The westbound traffic thru the new midtown tunnel is flowing! #13NewsNow pic.twitter.com/yludXuh1z6

— Eric Kane 13News (@13EricKane) June 17, 2016
"I thought it was going to be a lot longer," said Perry who uses the current tube to travel back and forth to a doctor in Portsmouth. "It's not bad right now, but I'll be glad to have two -- one going each way."
Norman explained once all of the new tube's systems check out and it passes its safety inspection, ERC will open one lane for people heading from Norfolk to Portsmouth.
Friday afternoon, crews shifted the single lane of U.S. 58 W. Midtown Tunnel traffic into the new Midtown Tunnel, this lane carries traffic from Norfolk to Portsmouth. Drivers heading eastbound on U.S. 58 will travel through the existing Midtown Tunnel, with both tunnels being down to one lane crews are expected to conduct rehabilitation of the existing Midtown Tunnel, while finished the construction of the new Midtown Tunnel.
Traffic in the old tube which will accommodate people traveling from Portsmouth to Norfolk will be reduced to a single lane.
The old tube will have only a single lane of traffic in it until ERC completes rehabilitation work. That work is supposed to be done by the middle of 2018. Motorist should expect full weekend eastbound closures during this rehabilitation.