A blast of chilly air in the wake of a storm moving across the northern tier of the United States will sweep southward, and the cold weather will have enough staying power over the northern Plains and Midwest that it could set the stage for the first snowfall of the season for some areas when the next storm arrives.
The storm pressing across the region at midweek dropped some snow along its path, but the powder was generally confined to the northern Rockies so far. Some wintry weather is forecast to creep eastward and mix in with rain before precipitation ends over North Dakota and northern Minnesota into Wednesday night.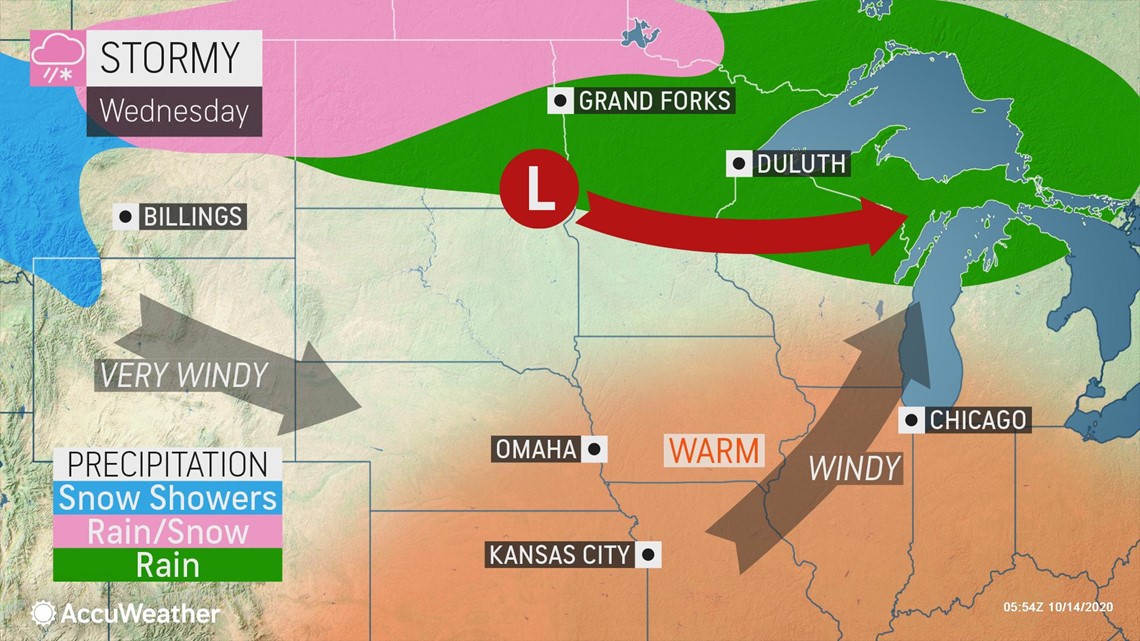 After temperatures peaked in the 60s F during the first part of the week, Minneapolis will struggle to make it out of the 40s F on Thursday, which is well below normal.

"High temperatures in the upper 50s to lower 60s are typical across a wide swath of the North Central states from the Dakotas east into Michigan," said AccuWeather Meteorologist Mary Gilbert.
In addition, while not quite as strong as Wednesday, windy conditions are likely to continue, leading to some rather low AccuWeather RealFeel™ Temperatures.
"Ultimately, for those who venture outside across the north-central U.S., this will lead to temperatures feeling 15-20 degrees colder than normal for the middle of October," Gilbert stated.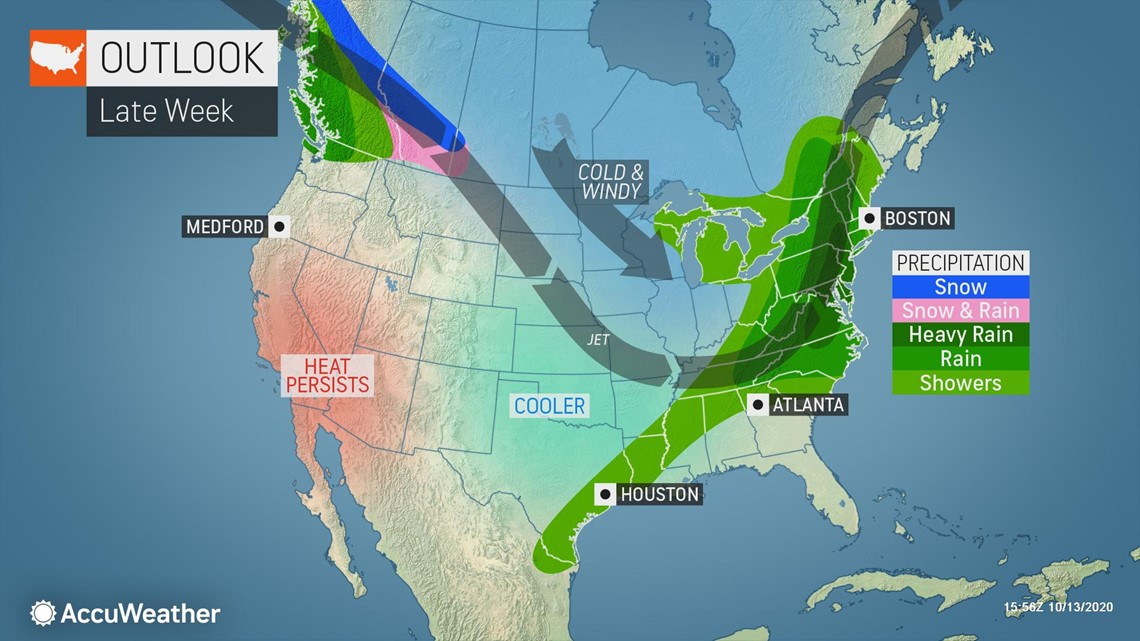 Chilly but tranquil weather is in store for Friday, although there will still be a bit of a breeze. However, things will change by the start of the weekend as a new storm moves eastward across the northern part of the U.S.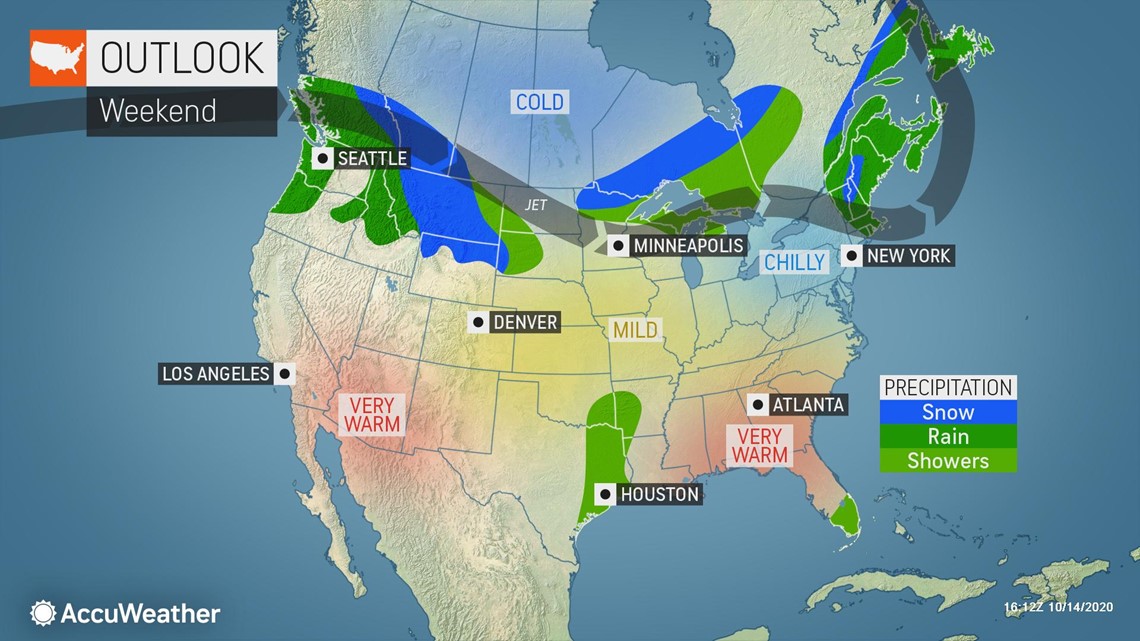 With cold air in place and a storm track farther to the south, snow will be possible in more locations. Since some of the snow is likely to fall where temperatures will be below freezing in northern North Dakota and northwestern Minnesota, it is not out of the question that a whitening of the ground will occur in those locations.
Snow may continue for much of the day on Saturday in northern Minnesota, but temperatures should climb above freezing, ending the threat of accumulating snow.
After that, the computer models that meteorologists use to assist them in making forecasts begin to depict different outcomes. Some of the information suggests that a snow event develops in the Rockies on Sunday and spreads a mix of rain and snow into the Dakotas and Minnesota on Monday.
Meanwhile, other data suggests dry but very cold weather in those same locations, with the potential for snow much farther south in cities such as Indianapolis and Cleveland. Also, the next disturbance will be much faster and could deliver snow to those cities as early as Sunday night.
Either way, regardless of snow potential, it appears that fall is becoming firmly entrenched across the northern tier, and winter is not far behind.