We are waiting on official word but it looks like the high again today was 92 at Norfolk International with heat index values in the upper 90s. That means a very warm evening even once the sun goes down.
Friday looks to be even a bit hotter than today with 13NewsNow calling for a high of 95 and enough humidity to make it feel like a bit over 100 with the heat index. The rain chances will go up a little bit but over 80% of us should miss any isolated storms.
The weekend will see a little less heat on Saturday and it will be several degrees lower than that on Sunday. With a front stalled over the region we will have at least isolated showers or storms, and possibly scattered storms at times.
The tropics are a bit more active than they were earlier this week. Subtropical Storm Ernesto churns in the northern Atlantic, no threat to land and is a very weak system. Another cluster of thunderstorms in the tropical Atlantic shows some signs of developing. It has been designated Invest 99L, and in the next 5 days has a 20% chance of becoming the next named storm.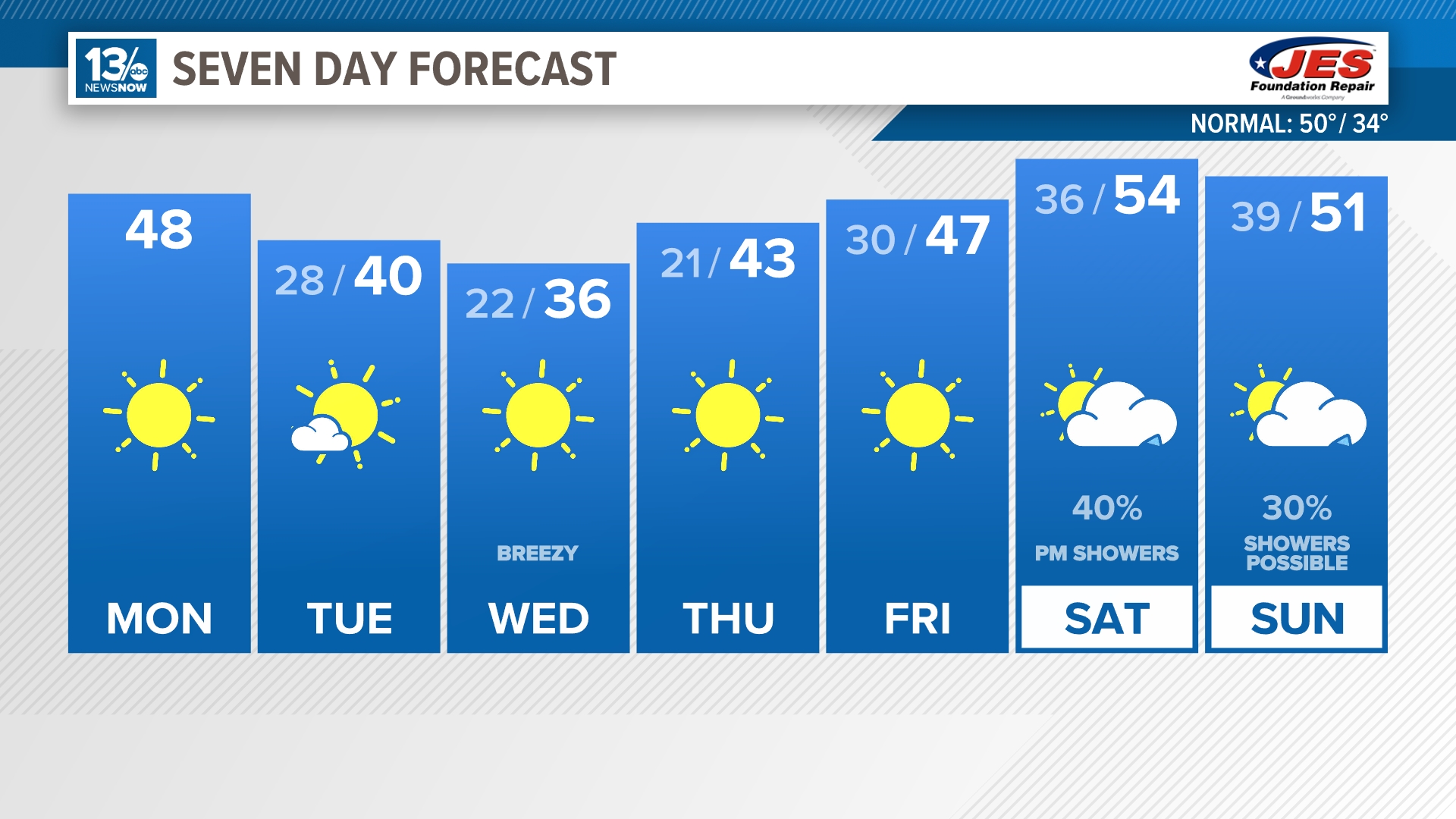 Stay connected 24/7 via 13News Now
Get the 13News Now App and the 13News Now Weathercaster App free in the Apple store.
13News Now Weather Twitter Page
13News Now on Twitter @13NewsNow