Good morning! It is Friday, August the 17th!
The heat is on today! Highs soaring into the middle 90s, factor in our dew points sitting in the 70s and it will feel like its over 100° through a large chunk of the afternoon. Heading into the evening hours our chances increase slightly for an isolated thunderstorm but the majority of us getting through another day dry.
A cold front approaches the region tomorrow. I think that most of Saturday will be pleasant, it's not until late in the day that a more widespread chance of showers and storms develops. That front lingers into Sunday with shower and storm chances.
The tropics are a bit more active than they were earlier this week. Tropical Storm Ernesto churns in the northern Atlantic, no threat to land and is a very weak system which will dissipate in the next day or two. Another cluster of thunderstorms in the tropical Atlantic shows some signs of developing. It has been designated Invest 99L, and in the next 5 days has a 20% chance of becoming the next named storm which would be Florence.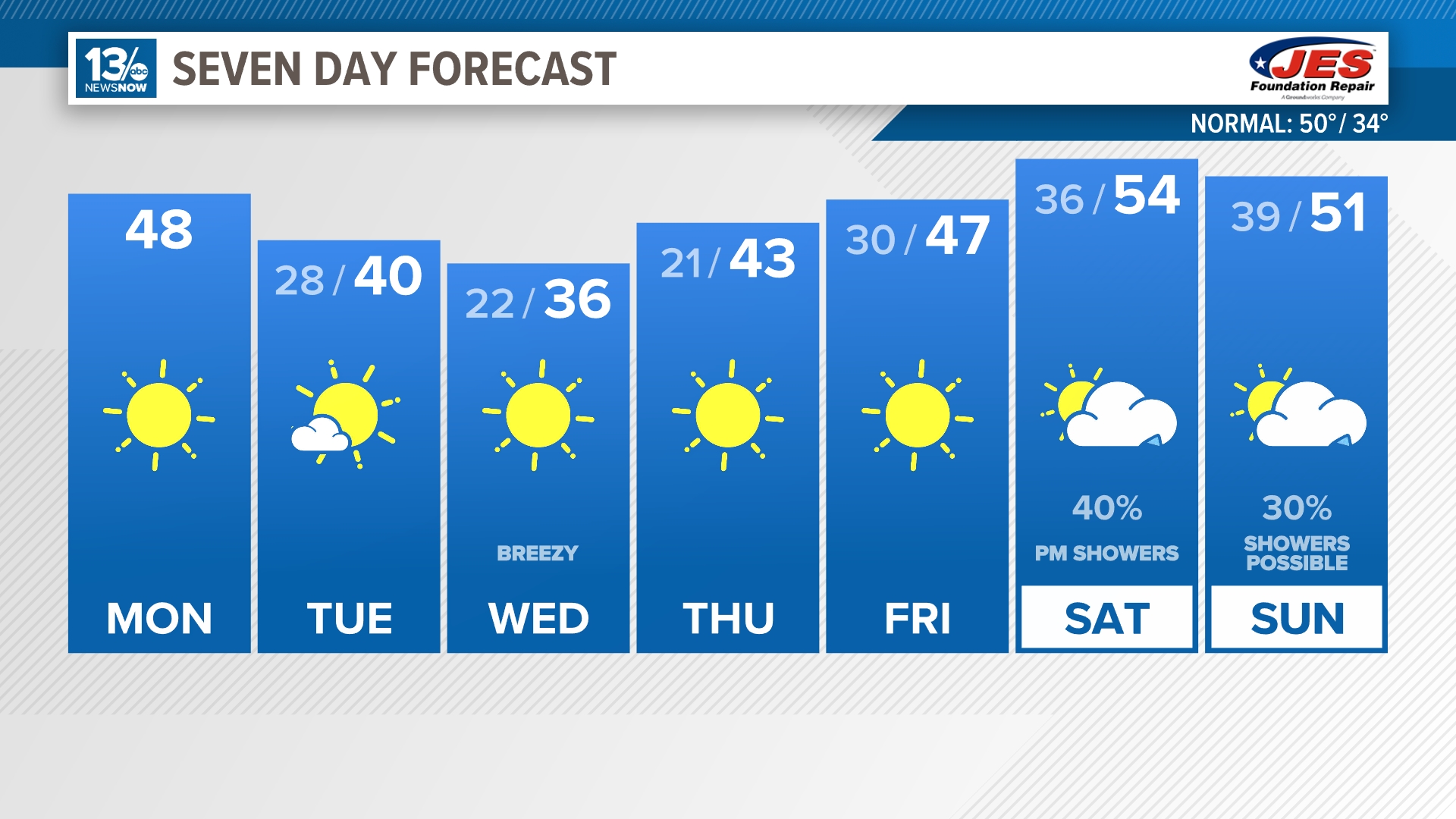 Stay connected 24/7 via 13News Now
Get the 13News Now App and the 13News Now Weathercaster App free in the Apple store.
13News Now Weather Twitter Page
13News Now on Twitter @13NewsNow