Good morning! It is Monday, January the 21st!
Some of the coldest air of the season is currently overhead and if you've been outside yet this morning you will certainly agree.
Overnight lows dipped into the upper teens and lower 20s, factoring in the wind gusts up to 30mph and we are talking dangerous wind chills in the single digits. Plenty of sunshine today but it will not do hardly any work to warm us up. Highs today around 30 at best. Wind chills will remain in the teens and 20s.
Clear and cold tonight, lows near 20, still breezy so wind chills remain an issue.
Tuesday brings more sunshine, a tiny bit warmer, highs in the mid-30s.
We are in for a ride. Winds shift Wednesday and temperatures do a hard 180° turn, we soar back into the lower 60s ahead of our next weather maker. Yes, another rain storm with what looks to be a track not conducive for frozen precipitation in our area.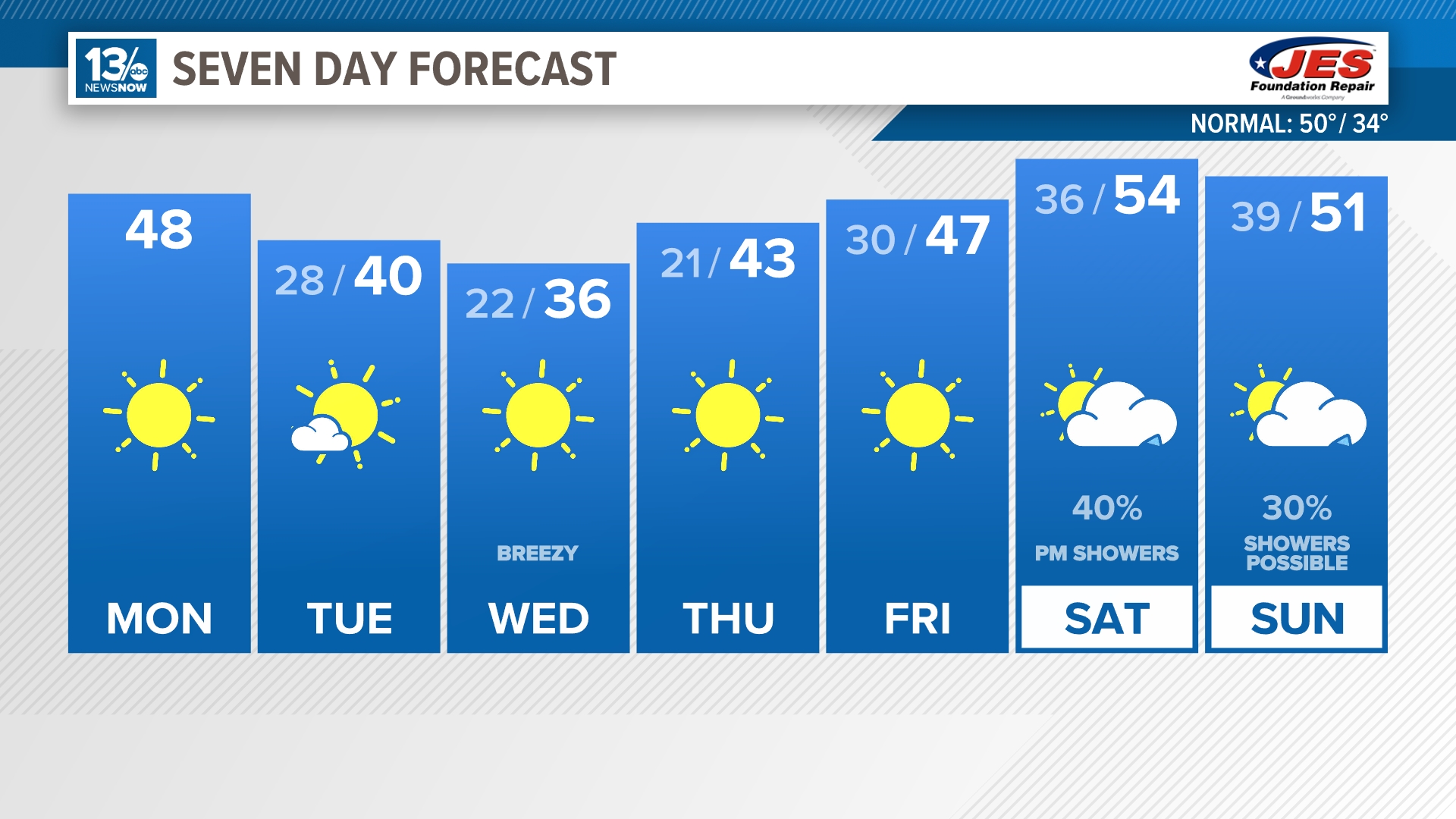 Stay connected 24/7 via 13News Now
13News Now Weather Twitter Page
13News Now on Twitter @13NewsNow