Good morning, it is Wednesday, September the 19th.
We are in for some of the best weather so far this month. A cold front has cleared the area and that has shifted our winds. This will benefit us in two ways. Areas flooding to the south will see the waters recede as much of it was driven by the persistent southwesterly winds. Also, the northerly winds will bring in lower humidity, finally!
Expect mostly sunny skies through the rest of the work week and gradually more comfortable dew points, especially by Thursday. Overnight lows will be in the realm for opening up the windows and kicking off the air conditioners.
Another cold front arrives this weekend, right now it may linger longer to the north bringing a return to the muggy, warm weather.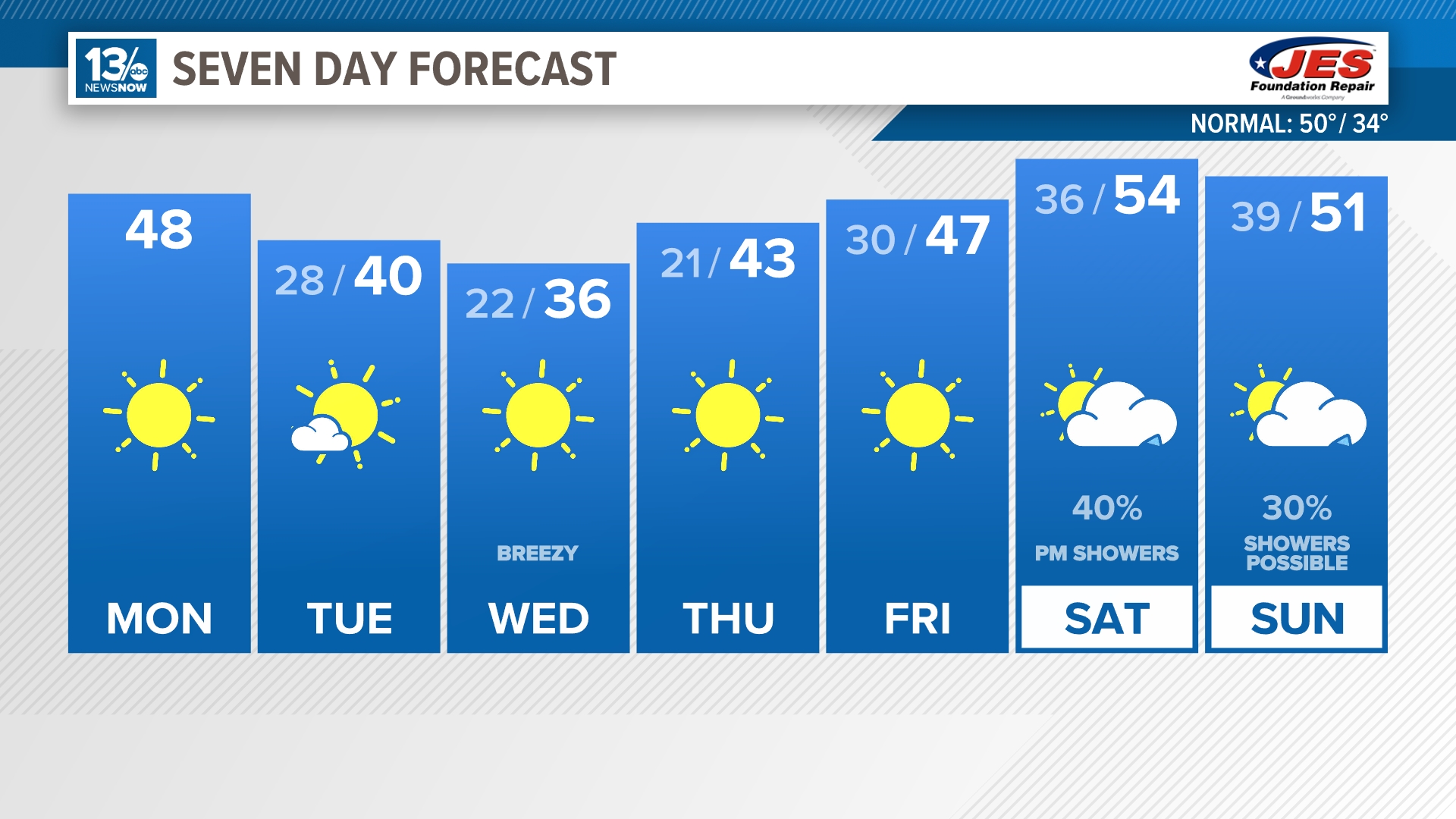 Stay connected 24/7 via 13News Now
13News Now Weather Twitter Page
13News Now on Twitter @13NewsNow