An approaching cold front will have major impacts on our weather over the next several days, bringing wind, rain, and falling temperatures.
Ahead of the front, clouds have already started to thicken and breezes have been picking up. Winds will continue to increase tonight with overnight temperatures in the middle 50s.
We will see periods of rain develop early Thursday morning as winds continue to increase. We could see some wind gusts approach 50 mph which could cause some branches to break. Rain will be heavy at times in the morning, and an embedded thunderstorm will also be possible. Highs will occur in the first half of the day, topping out in the middle to upper 60s, before tumbling in the evening.
Friday, and much of the weekend, will be quiet and cooler, with highs in the 40s to near 50°. Our next chance at some stormy weather arrives by the middle of next week.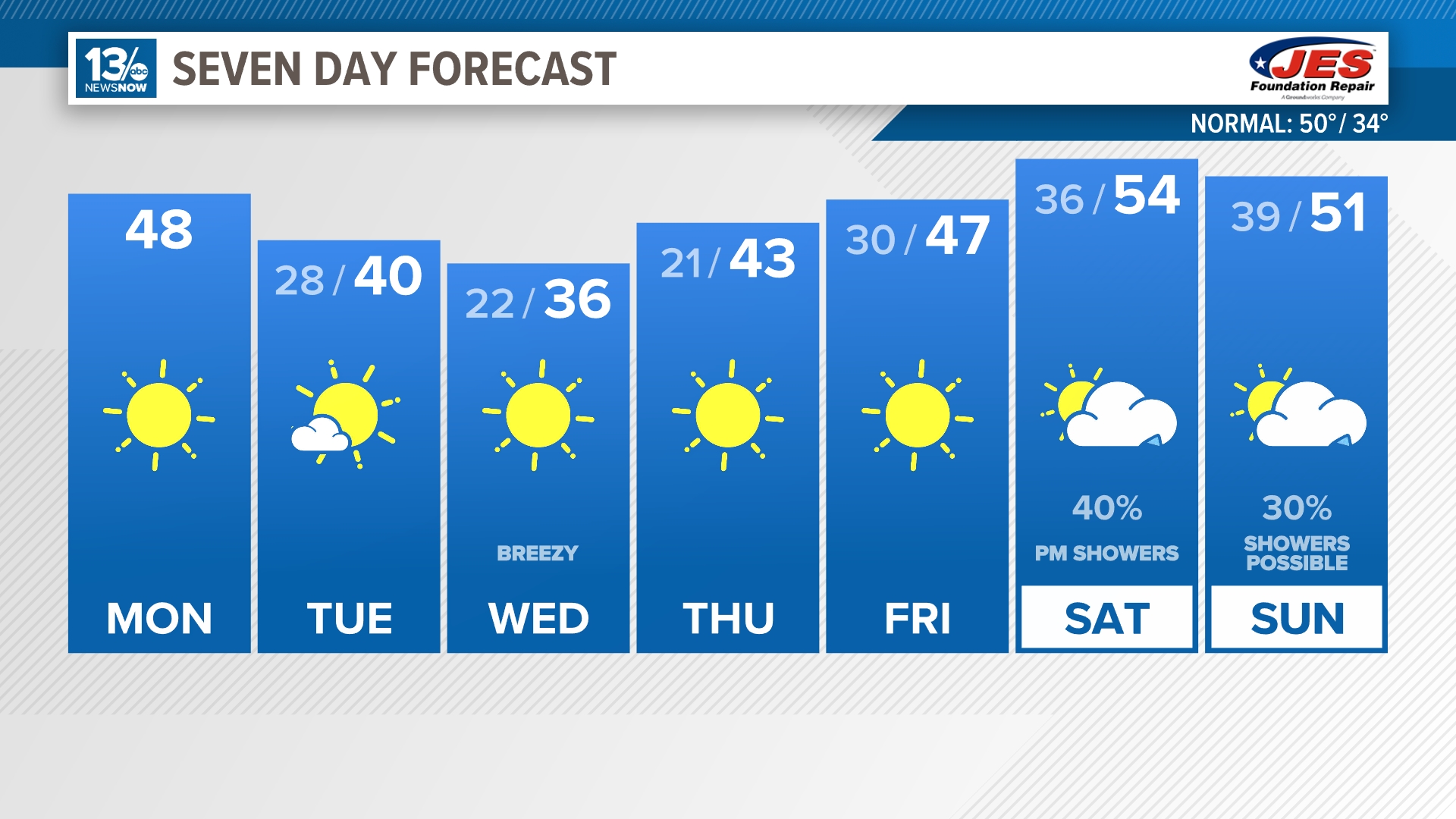 Stay connected 24/7 via 13News Now
13News Now Weather Twitter Page
13News Now on Twitter @13NewsNow