A cold front over the Ohio Valley will push through the region tomorrow, ushering in a period of unsettled weather in Hampton Roads.
This evening will be warm and dry, with temperatures in the 70s. Overnight lows will drop into the 60s under clear skies.
The Autumnal Equinox, also known as the First Day of Fall, occurs tomorrow at 9:54 PM. Coincidentally, the front will bring in weather more typical of Fall with it. The front will push through around midday tomorrow, and a few showers will likely develop into the afternoon and evening. A thunderstorm ot two can't be ruled out.
The front brings big changes after it finally blows through, with temperatures in the 70s into Sunday. Once the front clears the area, it will stalls to our south, meaning shower chances remain high through the middle of next week.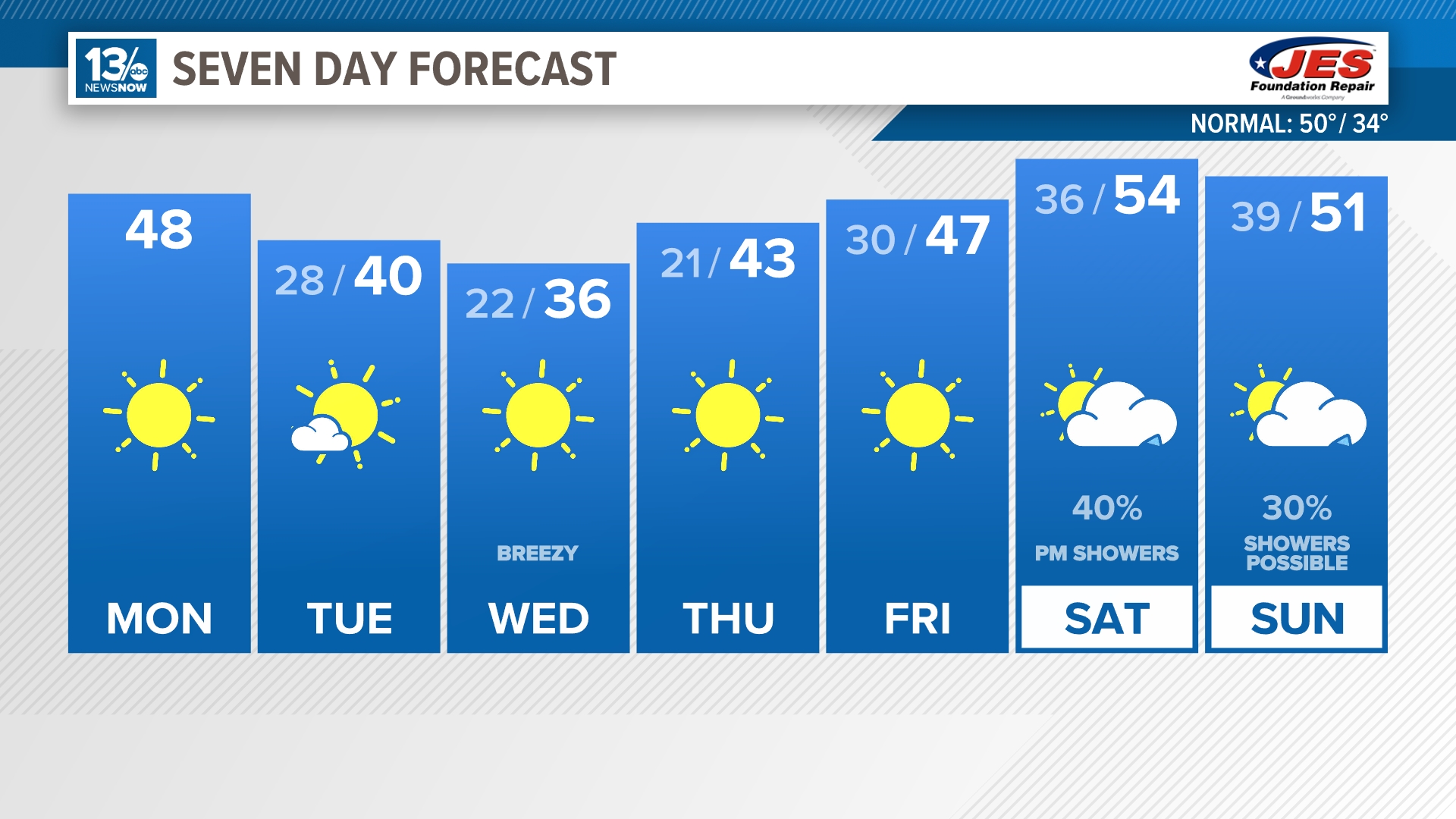 Stay connected 24/7 via 13News Now
13News Now Weather Twitter Page
13News Now on Twitter @13NewsNow