Good morning, it is Tuesday, October the 23rd!
Skies were clear overnight but temperatures did not get nearly as chilly as Monday morning. Why? Our winds overnight picked up out of the southwest, the air was thoroughly mixed and temperatures were unable to dip as low as previous nights. Today our afternoon temperatures will take advantage of that southwesterly flow and climb into the lower 70s. Enjoy it while it last because it all comes and goes today!
Tonight, a weak cold front will drop in from the north. The only evidence of its passage will be a shift in the winds, out of the north. Wednesday brings a return to cool, autumn weather with highs in the upper 50s and lower 60s under sunny skies.
Heading into the weekend we will watch as ingredients come together for a classic coastal low. This will likely bring rain to the region Friday night through Saturday. As the storm rapidly deepens offshore we can also look for our winds to kick up as well. There could be some lingering showers into Sunday but depending on how quickly the storm pulls away we may build in some clearing before sunset.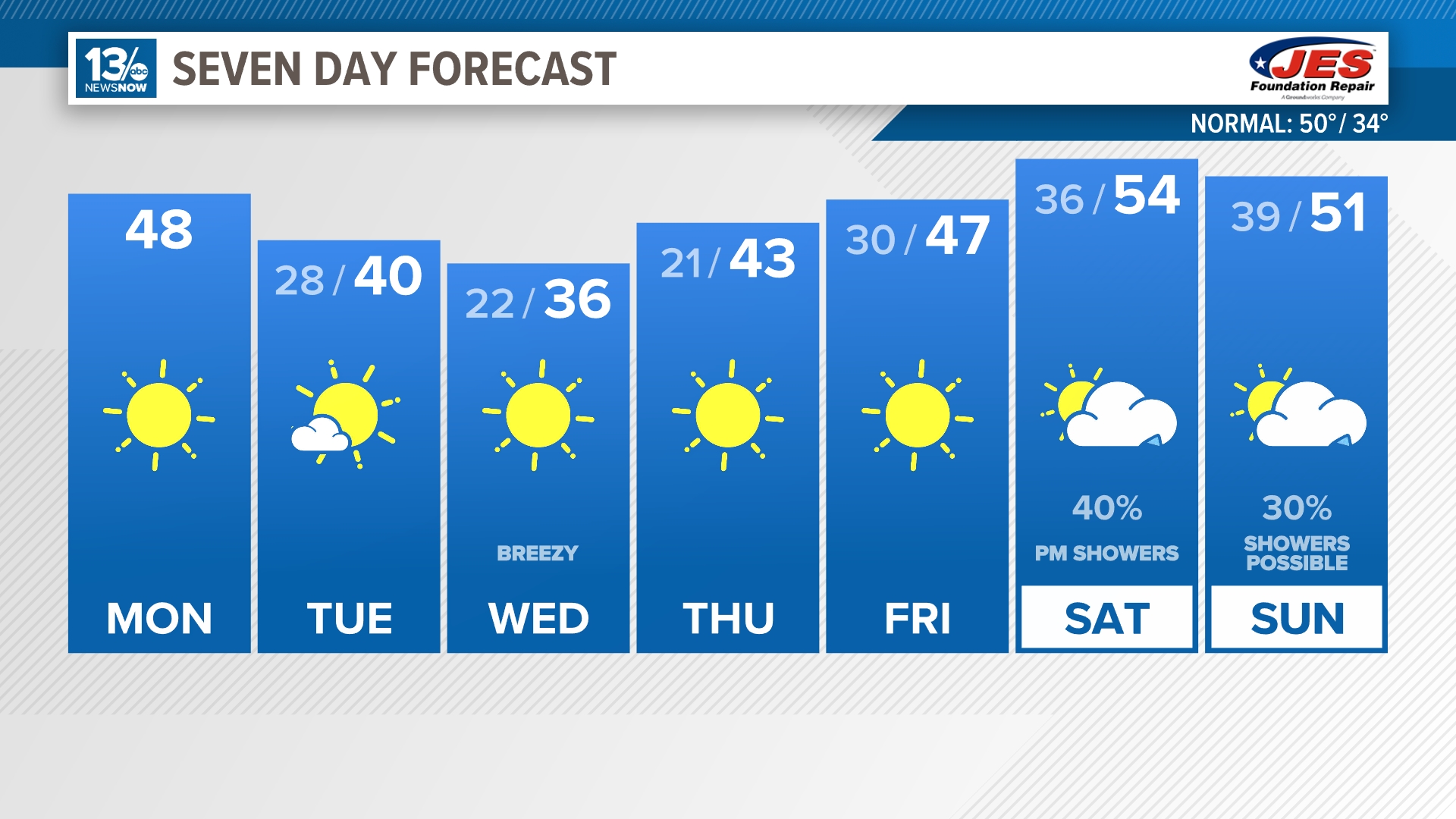 Stay connected 24/7 via 13News Now
13News Now Weather Twitter Page
13News Now on Twitter @13NewsNow