It was a frosty start to the day across a large portion of Hampton Roads this morning, now a shifting wind will warm things up. Overnight lows tonight will be in the 40s under clear skies. Southwest winds will push temperatures into the lower 70s on Tuesday.
A weak cold front will push through Tuesday night, dropping temperatures on Wednesday and Thursday. Despite plentiful sunshine, northwest winds will keep temperatures in the upper 50s to near 60°.
Into Friday, signs are pointing towards a developing coastal low that will likely bring wind and rain, starting Friday afternoon and continuing through Saturday. Tides will likely run high this weekend as well. We will nail down the specific impacts as we get a little closer to the weekend.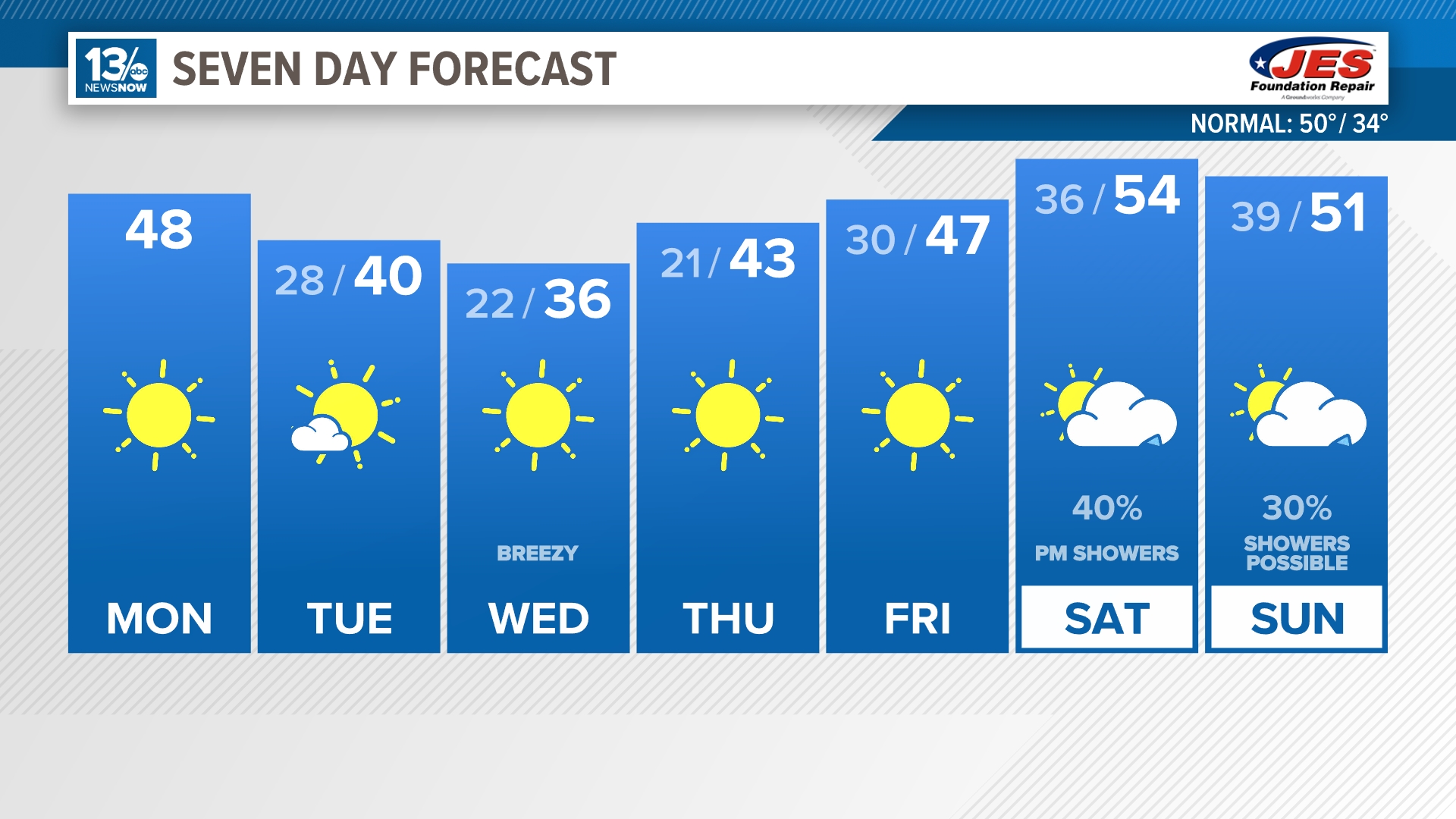 Stay connected 24/7 via 13News Now
13News Now Weather Twitter Page
13News Now on Twitter @13NewsNow