A rather unsettled weather pattern continues this week with more rain and chilly weather to come.
Wednesday will be a day between two storms. The heavier rain from earlier today has moved out, but a few showers will be around this evening. Clouds will linger and dim the sunshine a bit on Wednesday, and a stray shower will be possible, but overall Wednesday should be a dry day with highs in the upper 40s.
Another soaking rain arrives late Wednesday night through Thursday and that will likely deliver another 1-3" of rainfall to the area.
Friday will be our bridge day into a beautiful weekend. We begin to dry out and clear out with highs in the upper 50s. The weekend features mostly sunny skies and highs in the middle to upper 50s as well.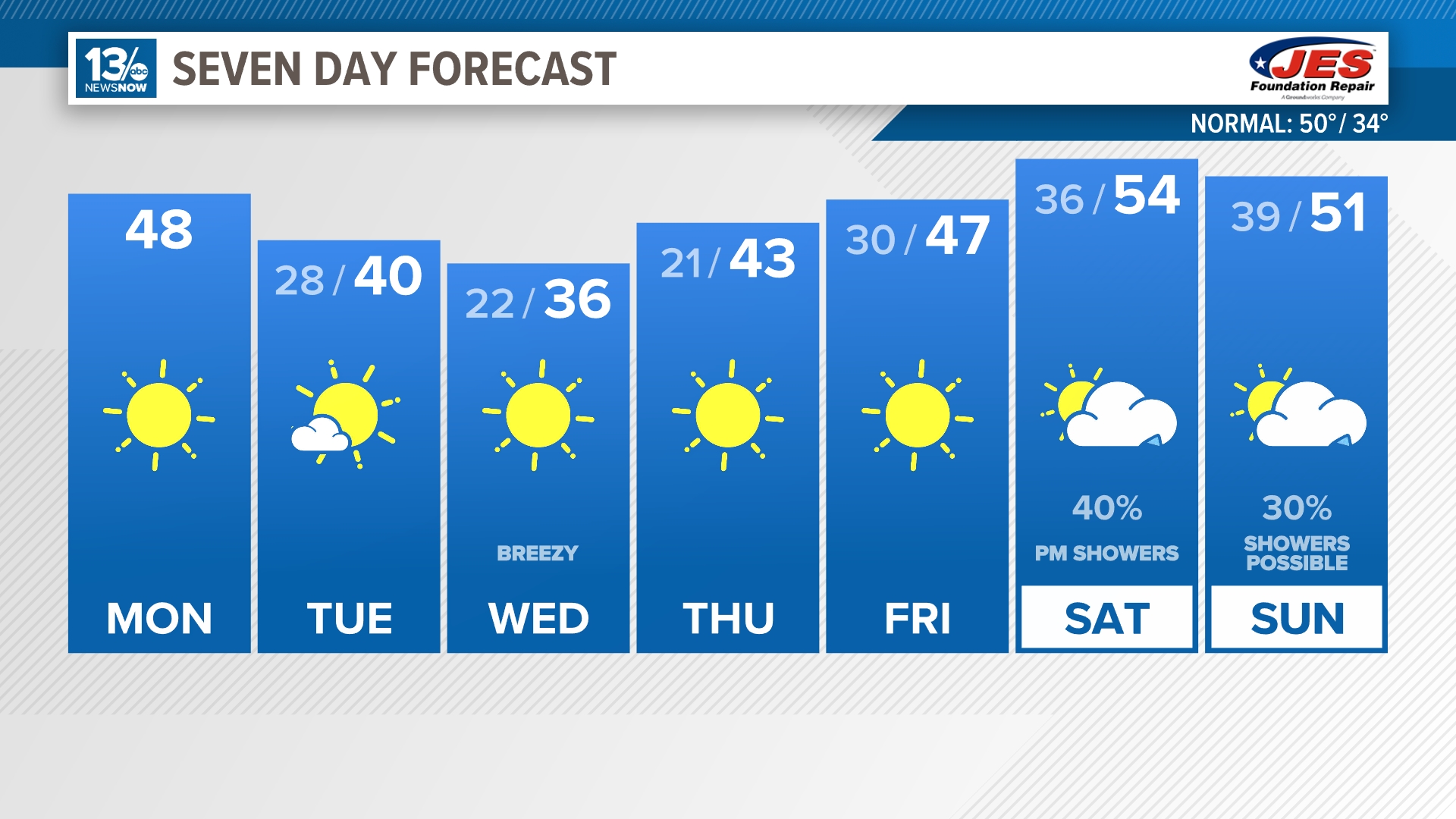 Stay connected 24/7 via 13News Now
13News Now Weather Twitter Page
13News Now on Twitter @13NewsNow