It is Thursday, November 15th.
We're watching a complex storm system take shape to our southwest this morning that will eventually evolve into a potent Nor'Easter bringing the first accumulating shows to our neighbors to the north. Here, our main concern will be heavy rain and wind that could lead to power outages and flooding.
The timeframe of heaviest rain looks to be mid-morning through late afternoon. Strongest winds will be mid-afternoon through the overnight hours. Rainfall totals will likely approach 1-2"+ in most spots, winds will gust to 35 mph or more, especially in coastal locations. I am not too concerned with much in the way of tidal or coastal flooding. The high tide cycle this afternoon may be the highest and even that comes in at minimally a nuisance in terms of tidal heights. However, as the storm moves to our northeast, the return flow of the winds from the west to northwest could cause some sound side flooding in places like Currituck so not everyone gets through without issue with this storm.
It is a relatively fast mover, expect the rain to be done with by this evening and skies to clear overnight.
Friday brings a return to sunshine and that lingers into the weekend!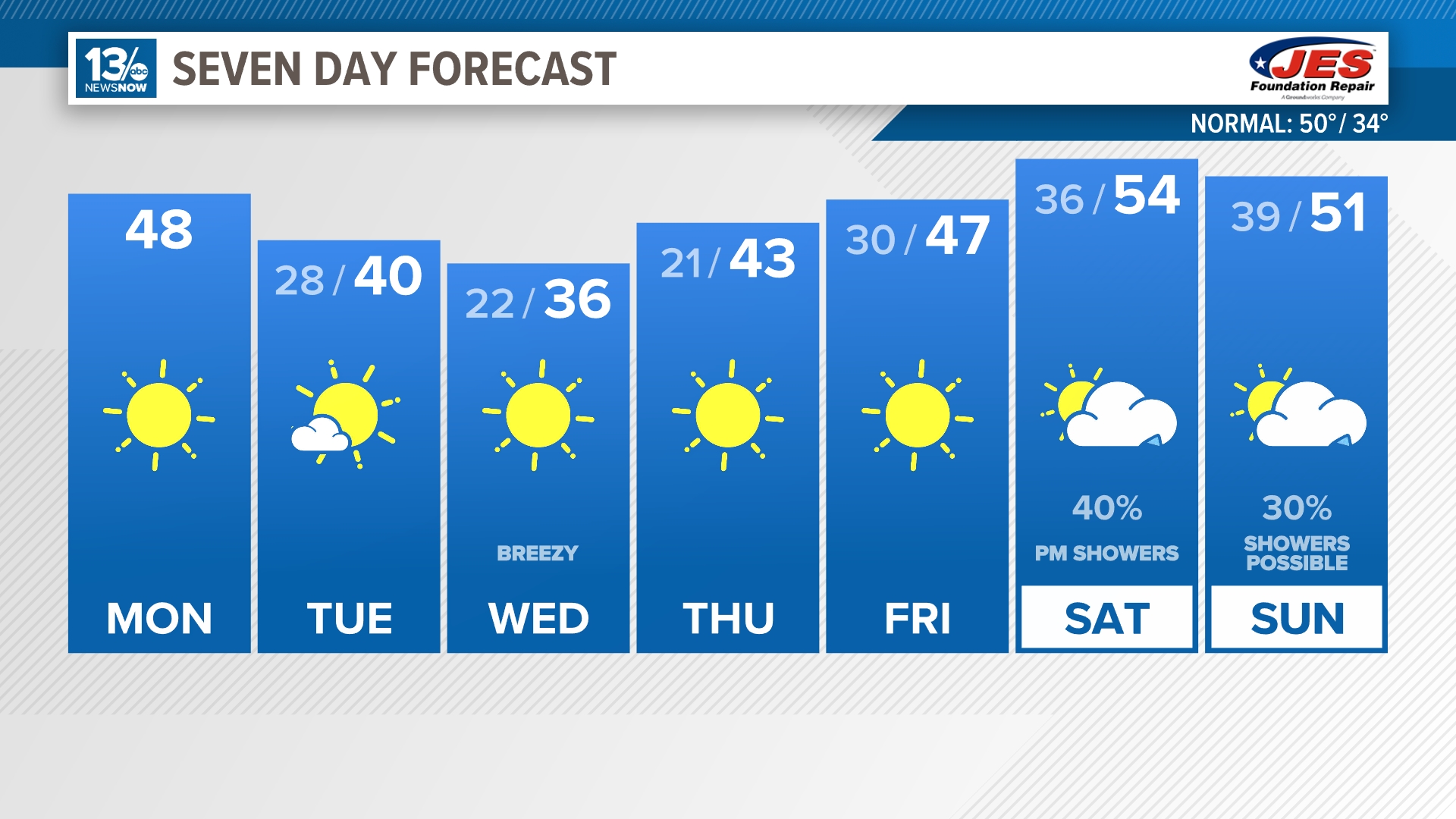 Stay connected 24/7 via 13News Now
13News Now Weather Twitter Page
13News Now on Twitter @13NewsNow