Low pressure will move off the coast and towards New England tonight, giving way to a lot of sunshine this weekend!
The rain will come to an end tonight and skies will clear late. This will lead to a windy and chilly night with lows in the upper 30s inland and mid 40s along the coast.
Westerly winds will bring sunshine on Friday that will continue right through the weekend. Highs will be in the mid to upper 50s.
The extended forecast is looking mainly dry as well, with only the slightest chance of rain Monday and Wednesday. Thanksgiving is looking sunny and cool with highs in the lower to mid 50s.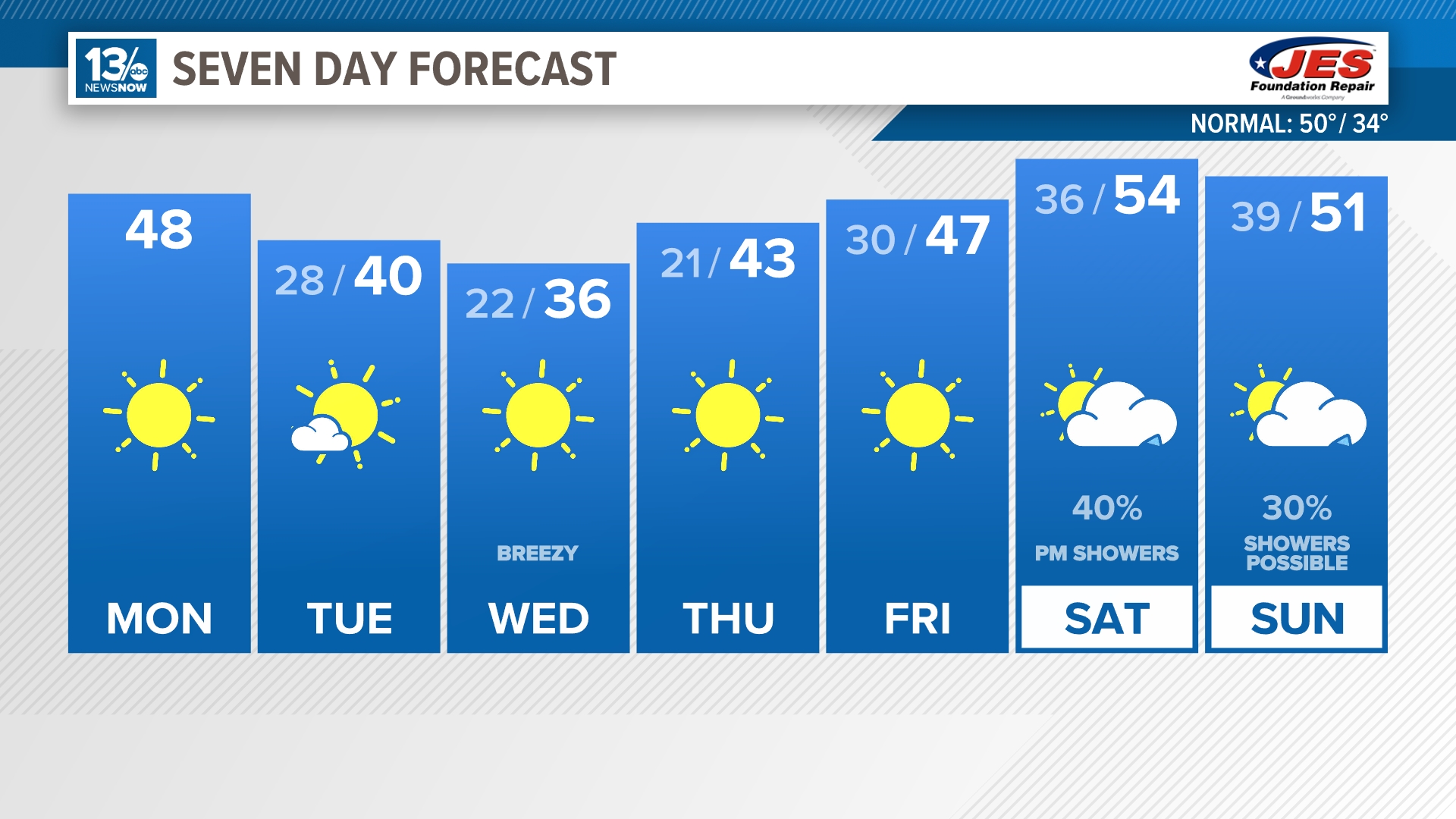 Stay connected 24/7 via 13News Now
13News Now Weather Twitter Page
13News Now on Twitter @13NewsNow