Good morning, it is Tuesday, December the 11th.
Slowly but surely the remnants of this past weekend's coastal low will push offshore and the persistent rain and snow showers in NE North Carolina will come to an end.
This morning sunshine will be more prevalent earlier the farther northwest you are as high-pressure noses in. Eventually, most of the region will be under its influence leading to cool yet dry and sunny weather for the rest of the week.
As the high slides east and offshore later this week we see our winds shift and develop a southerly component. This means we warm up! Highs back into the 60s by Friday but clouds will be on the increase ahead of our next rain maker just in time for the weekend.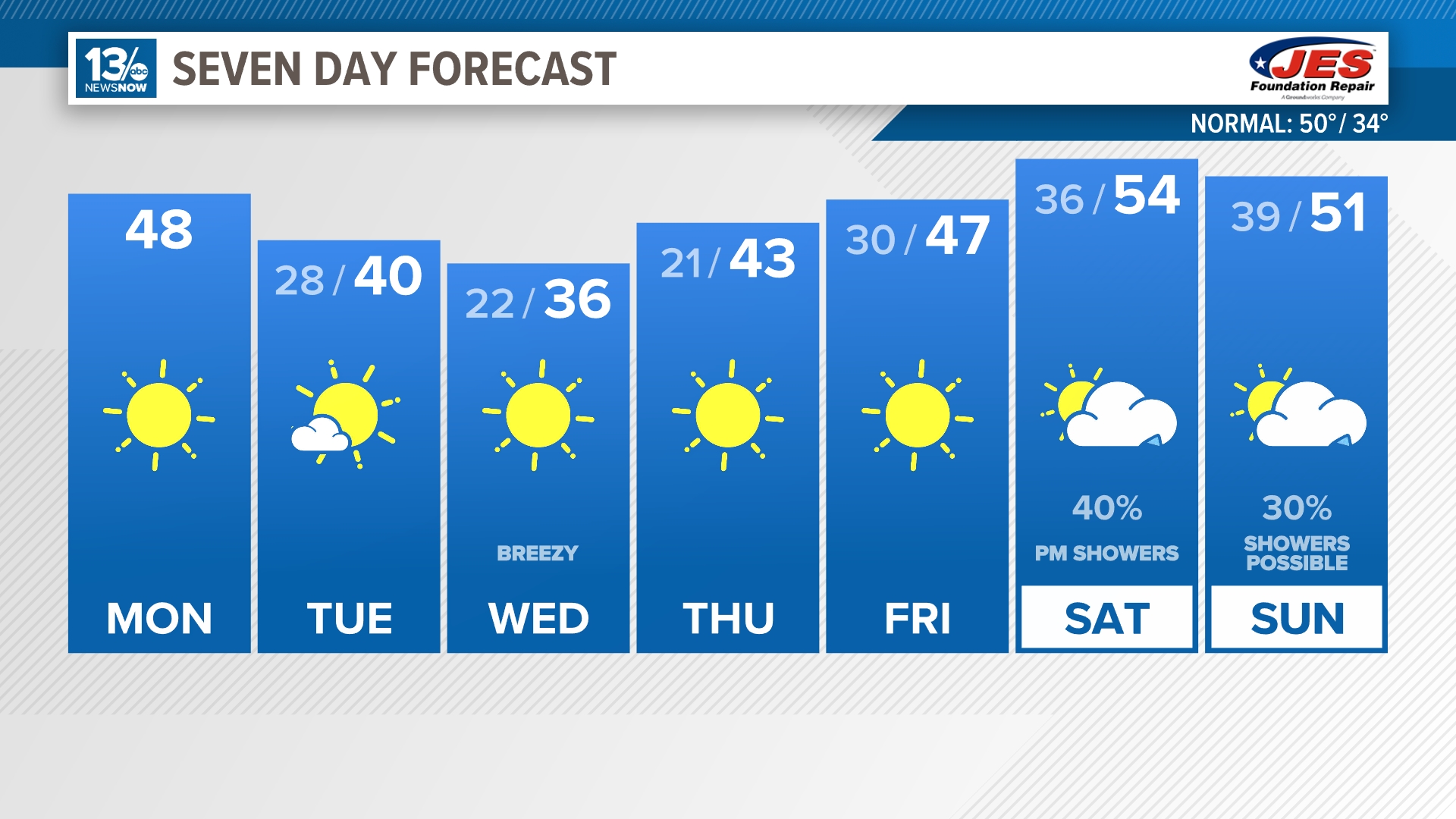 Stay connected 24/7 via 13News Now
13News Now Weather Twitter Page
13News Now on Twitter @13NewsNow