NORFOLK, Va. — A stubborn area of low pressure off the Carolina coast will continue to produce north winds, giving us cloudy and cool weather through the beginning of the weekend. But improvements are coming for the back half of the weekend.
Friday will be similar to Thursday with patchy drizzle a few isolated sprinkles still possible. High temperatures should reach the lower 70s.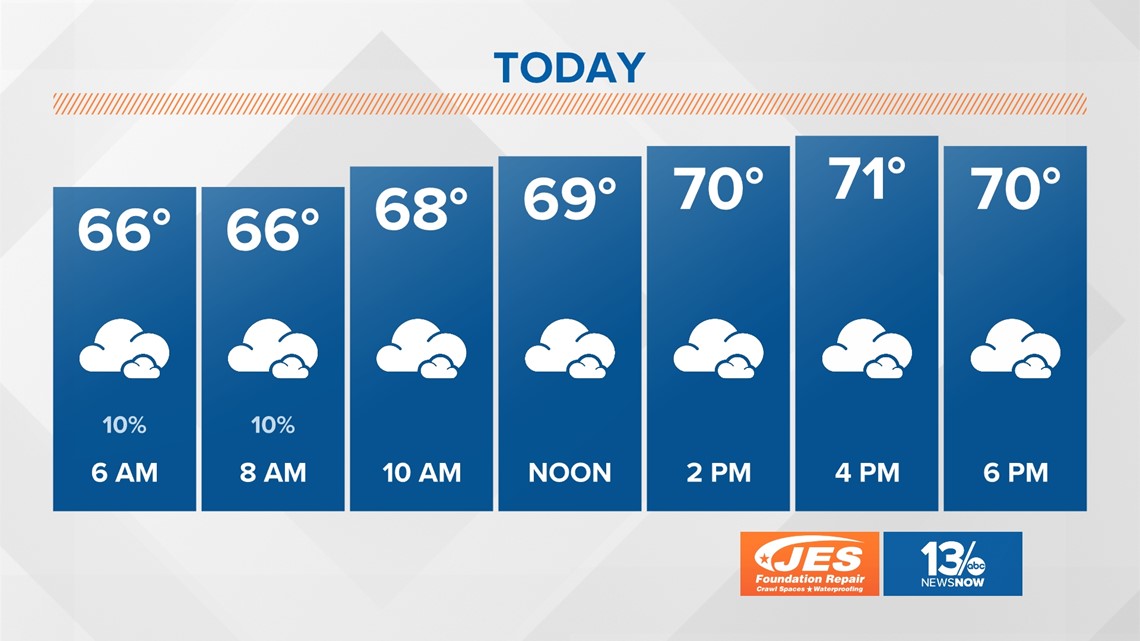 Tides are still running high Friday, and a Coastal Flood Advisory is in effect through 2PM Friday.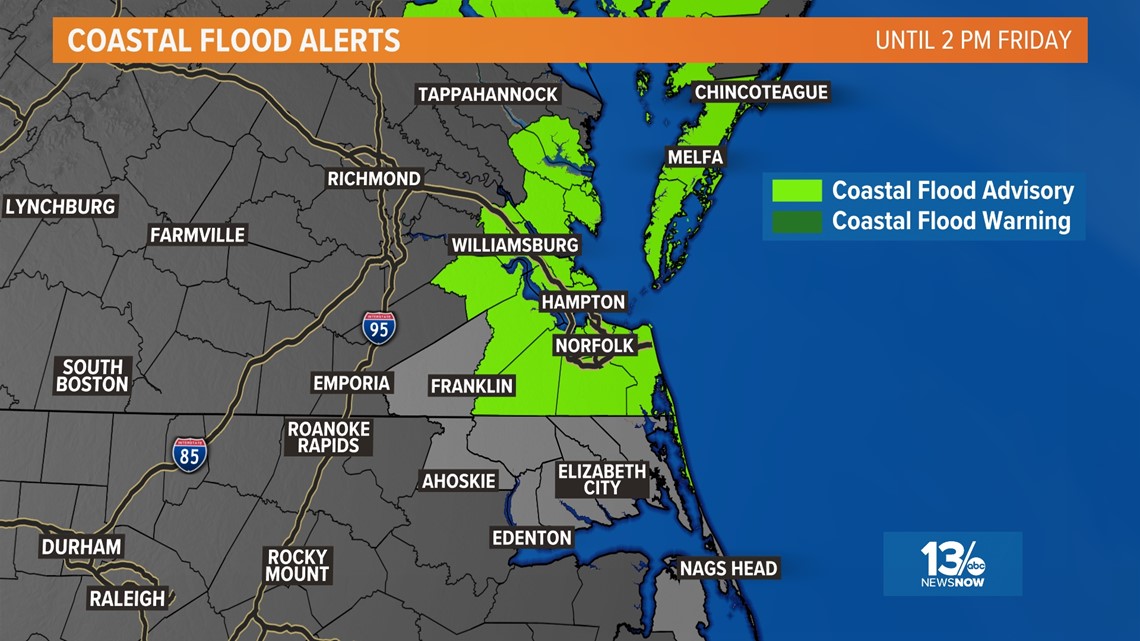 We came through the Thursday evening high tide right around 5.0', and Friday's tides should be a little bit lower.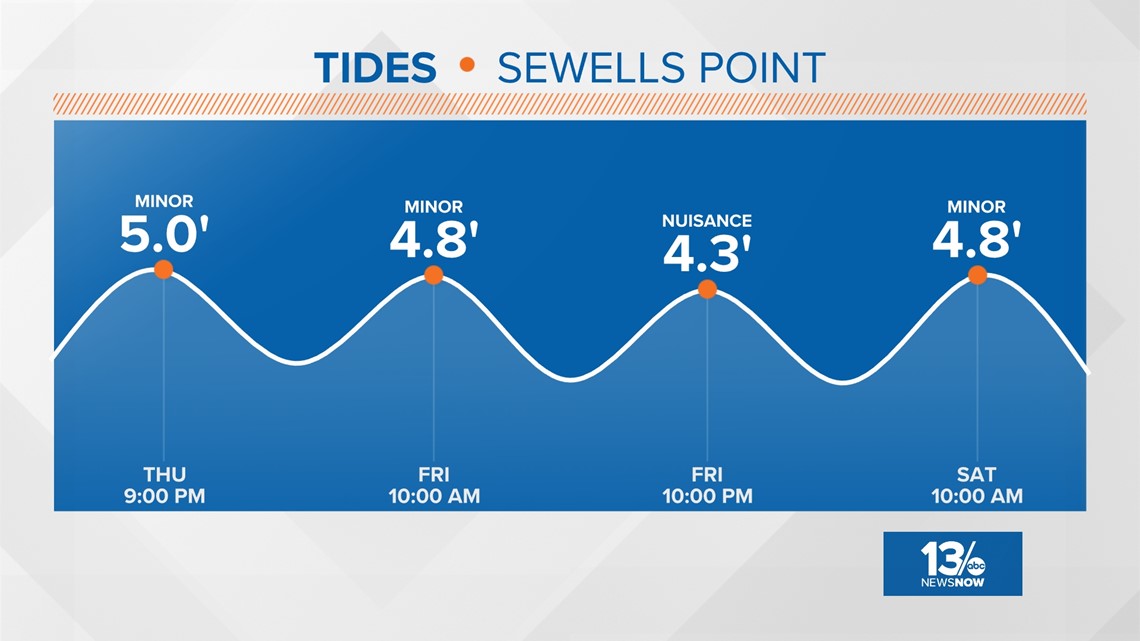 It will be more of the same for a good part of the day Saturday, with cloudy skies and a shower or two possible. Highs will once again be in the lower 70s.
Improvements finally take place late Saturday. as the low pressure off shore finally moves out to sea and high pressure builds. We will be in the middle 70s on Sunday.
Most of next week looks mostly sunny, with seasonable temperature climbing back into the upper 70s.
In the tropics, we have two tropical storms that are relatively close to each other, east of the Lesser Antilles.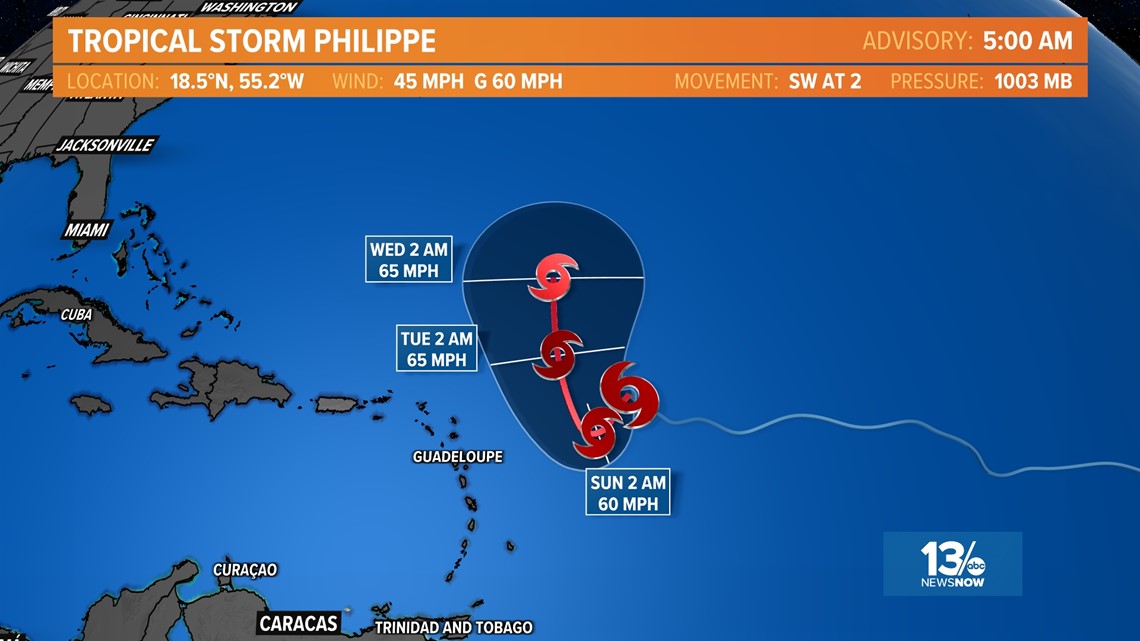 Tropical Storm Philippe is drifting southwest. Philippe's fate is uncertain, since it is so close to Tropical Storm Rina to its east. As of Friday morning it looks like Philippe will move north and strengthen later next week.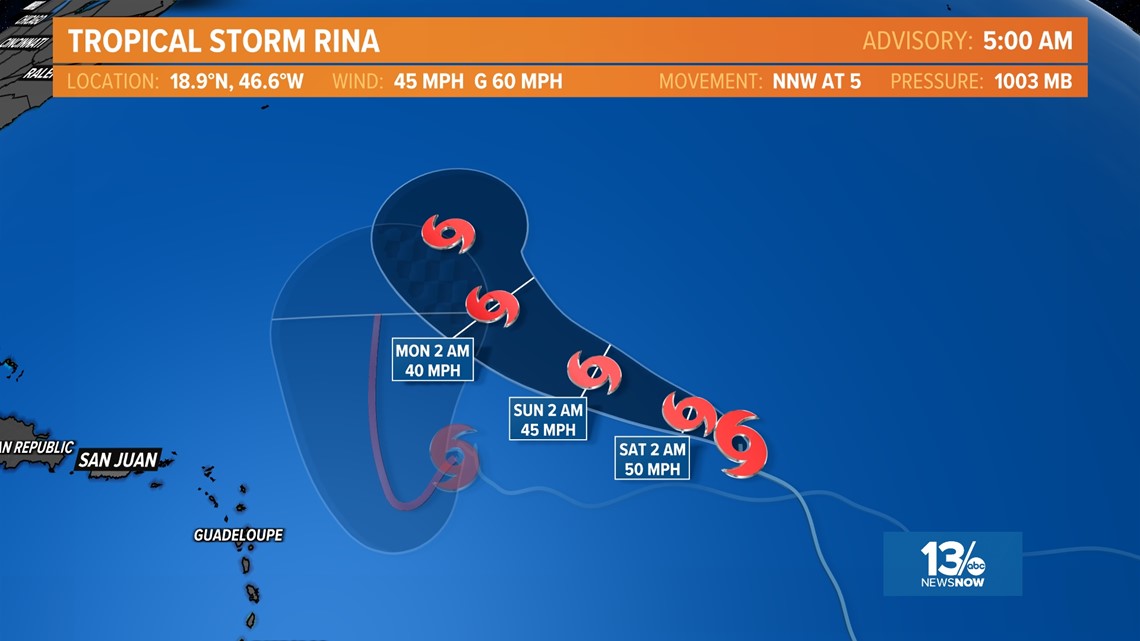 Tropical Storm Rina formed late Thursday morning and is forecast to hold steady and move to the northwest. Due to interaction with nearby Philippe, there is also some uncertainty in Rina's strength down the road. The latest guidance indicates Rina will likely weaken as it encounters winds from Philippe. But both Philippe and Rina post no immediate threat to land.