After some accumulations along the Peninsula and our western counties, snow will change over to rain tonight into Monday. Strong winds are in place making it feel even colder than the 30s and 40s it will be tonight. Rain with potential mixing is in store for Monday morning again. Winds remain breezy through part of Monday, as well.
Moisture pulls away from the area later on Monday. Winds subside as clouds also decrease. Dry and quieter conditions return Monday into Tuesday. The middle of the week brings sunshine back to the area.
The next chance for rain comes on Friday and Saturday. Warm, above average, temperatures move in toward the end of the week with temperatures potentially topping out in the 60s.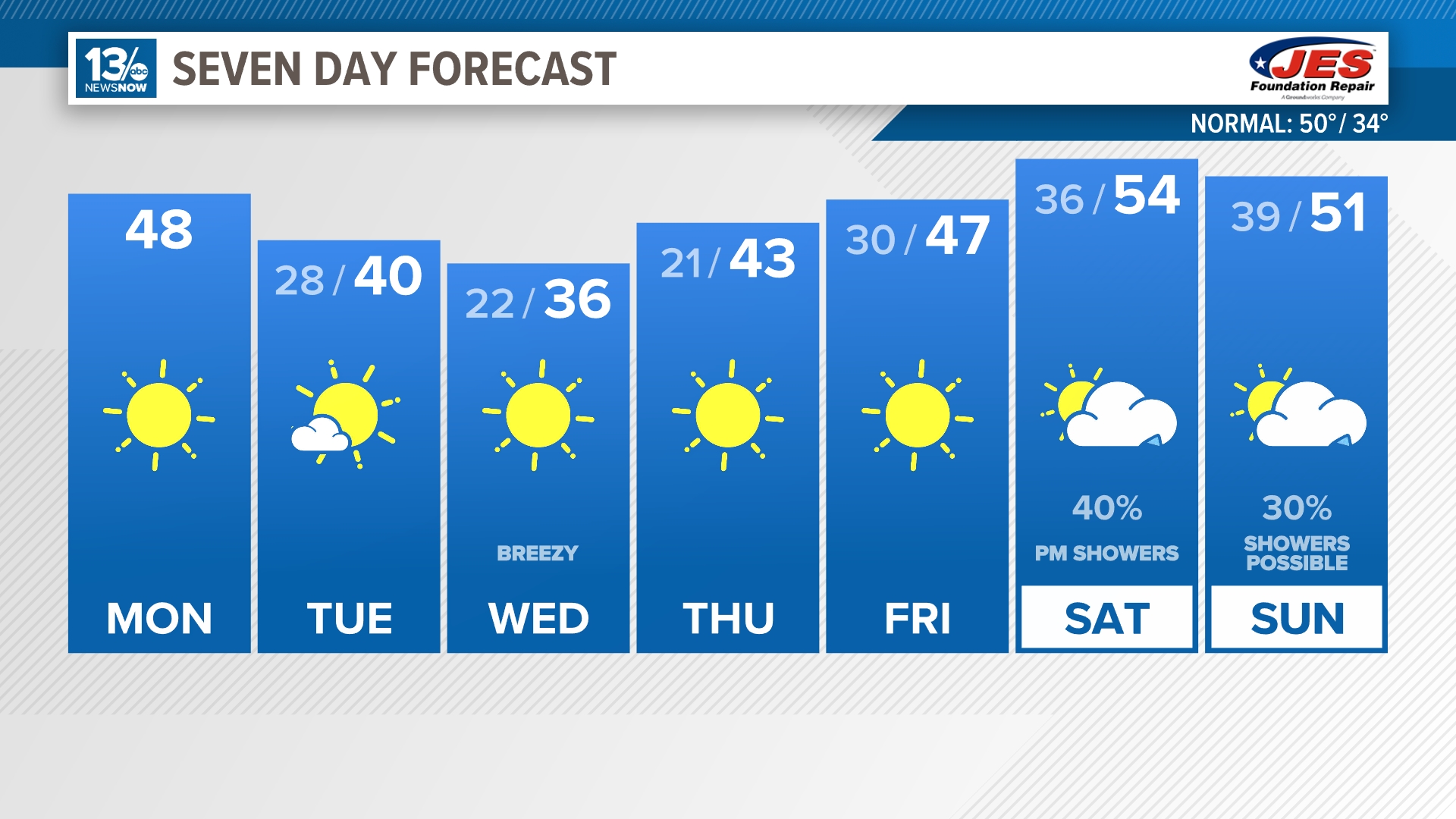 Stay connected 24/7 via 13News Now
13News Now Weather Twitter Page
13News Now on Twitter @13NewsNow