Isolated showers or storms will affect the area this evening but a bundle of energy in the upper atmosphere will move through overnight and bring a better chance for scattered showers or storms. That chance lasts even into the morning rush hour for Monday.
Later Monday after a break from the rain we will have a chance for a few more showers or storms. The same thing applies to Monday although the chances for that day should be highest in the afternoon and evening.
Things start to dry out Wednesday and by Thursday and Friday it should be a comfortable as we have seen in a while with lower humidity and slightly below normal temperatures.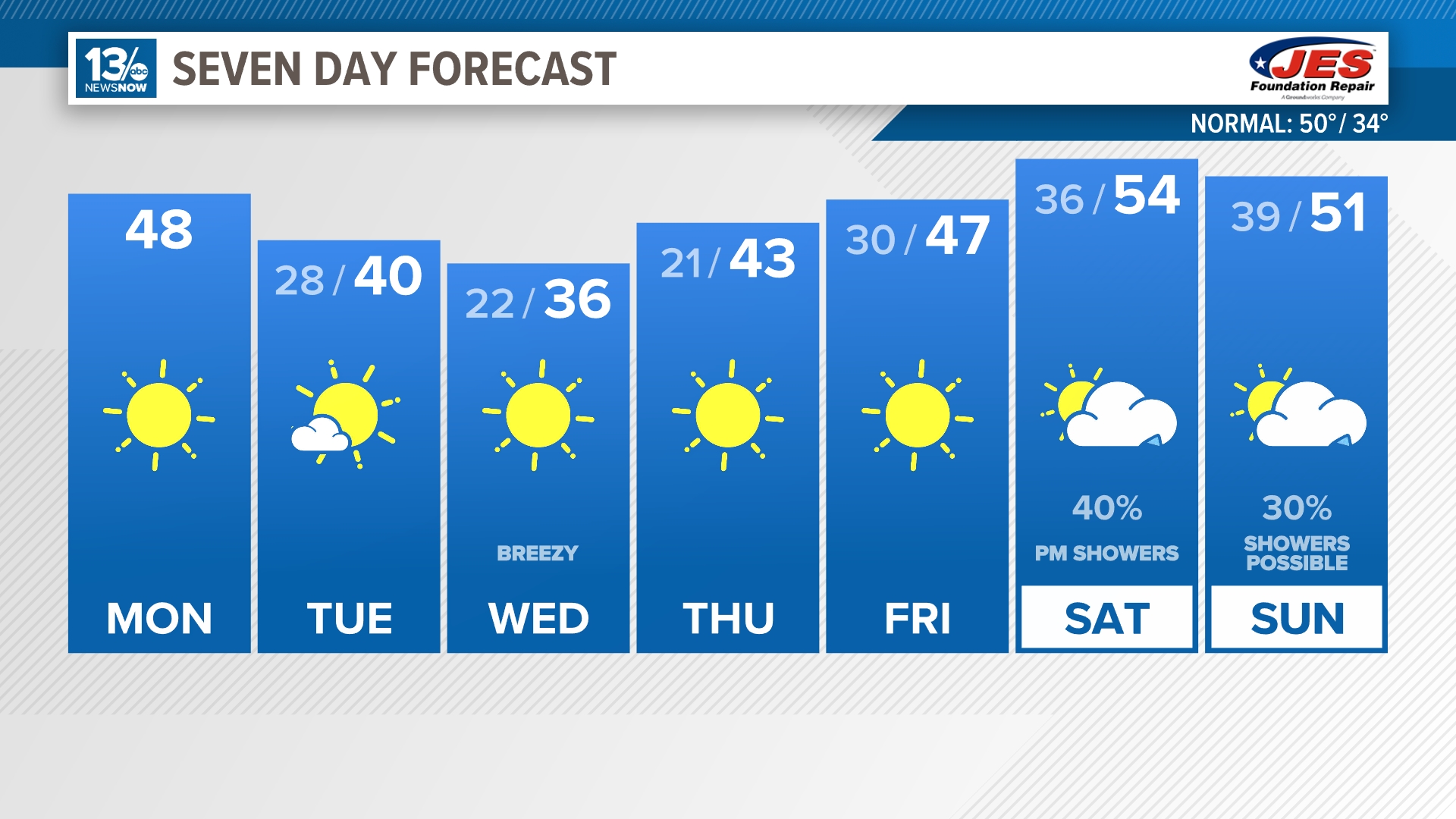 Stay connected 24/7 via 13News Now
Get the 13News Now App and the 13News Now Weathercaster App free in the Apple store.
13News Now Weather Twitter Page
13News Now on Twitter @13NewsNow