Good morning! It is Wednesday, January the 16th.
It's another frosty start to the day with overnight lows dipping into the 20s in most locations away from the water. A fair amount of sunshine today will pop our afternoon highs to around 50.
Increasing clouds on Thursday leading to a few isolated showers after dark as a weak disturbance passes mainly to our north. Highs tomorrow afternoon will be slightly cooler in the middle 40s thanks to a shift in our winds.
The system for this weekend looks to be a powerful one that will impact the majority of the Eastern seaboard to some capacity. Locally we are looking at a soaking rain developing late Saturday night into Sunday. The hardest part about this forecast will be timing the arrival of some potent cold air on the back side of the system. If it intrudes quickly we may see the rain end as a period of wintry mix or snow. If it lags behind we miss out. I am growing a bit more concerned with the rapid drop in temperatures Sunday afternoon leading to a flash freeze situation.
All in all some of the coldest air of the season drops in for Monday but early indications are that it doesn't hold for long and a roller coaster ride for our temperatures ensues.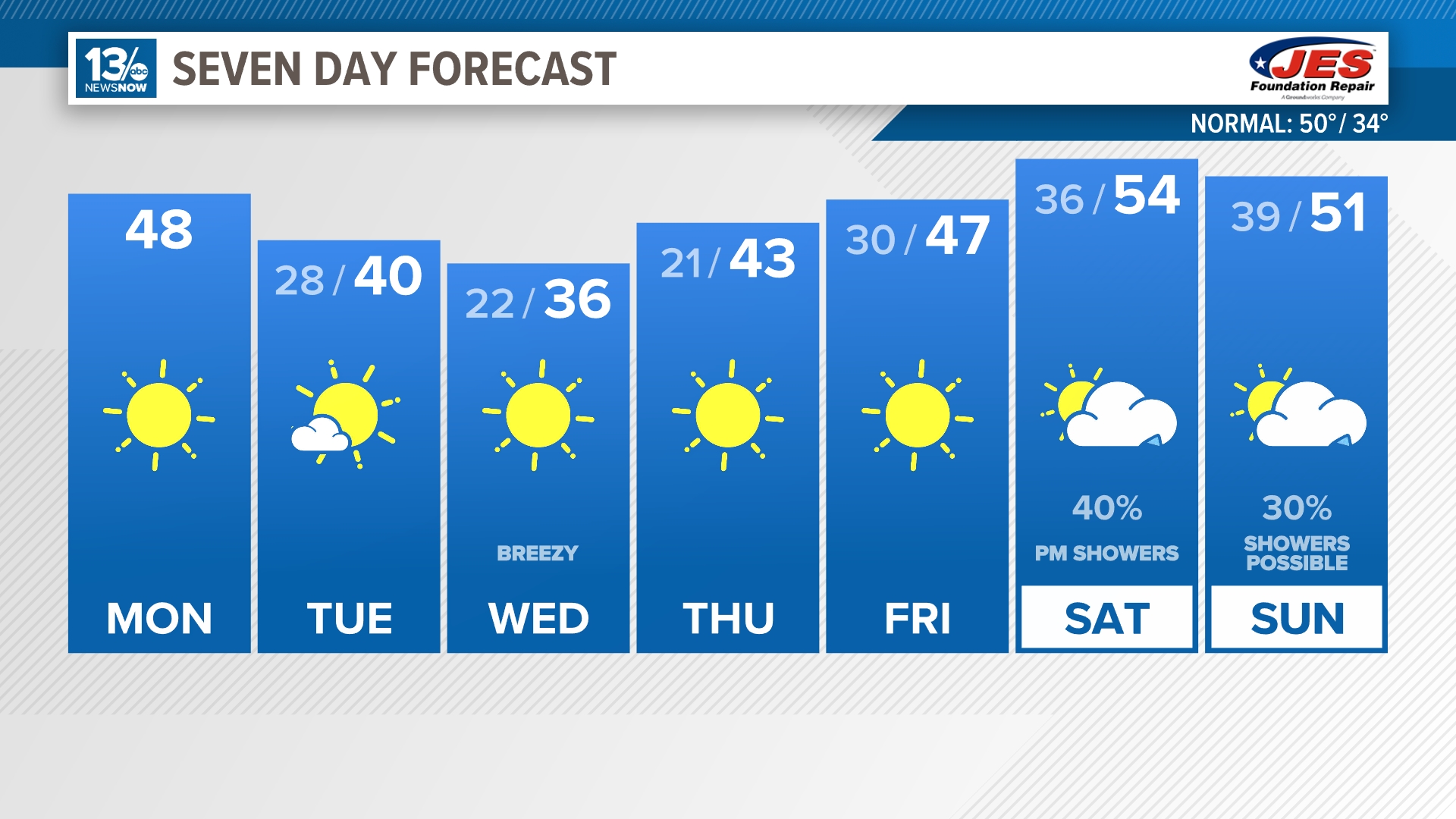 Stay connected 24/7 via 13News Now
13News Now Weather Twitter Page
13News Now on Twitter @13NewsNow