Good morning, it is Tuesday, November the 20th.
We'll start the day with some patchy areas of dense fog and even the chance of an isolated shower. Fog will lift and skies will gradually clear through the day leading to more in the way of sunshine. Warmer temperatures, as well as winds, coming more out of the southwest today pushing highs into the lower to middle 60s.
Winds turn again, this time out of the north tonight aiding in a quick dip in temperatures. Overnight lows in the upper 30s, near freezing inland. A cold front will drop in and pass through dry on Wednesday and that will deliver a reinforcing shot of cold air for Thanksgiving, highs are forecast to stay in the 30s in some locations! For reference, the coldest Thanksgiving Day on record was in 1930 when the afternoon high only maxed out at 32 degrees!
The cold air sticks around into Black Friday but a moderating wind kicks back in for the weekend accompanied by the start of another period of unsettled weather next week.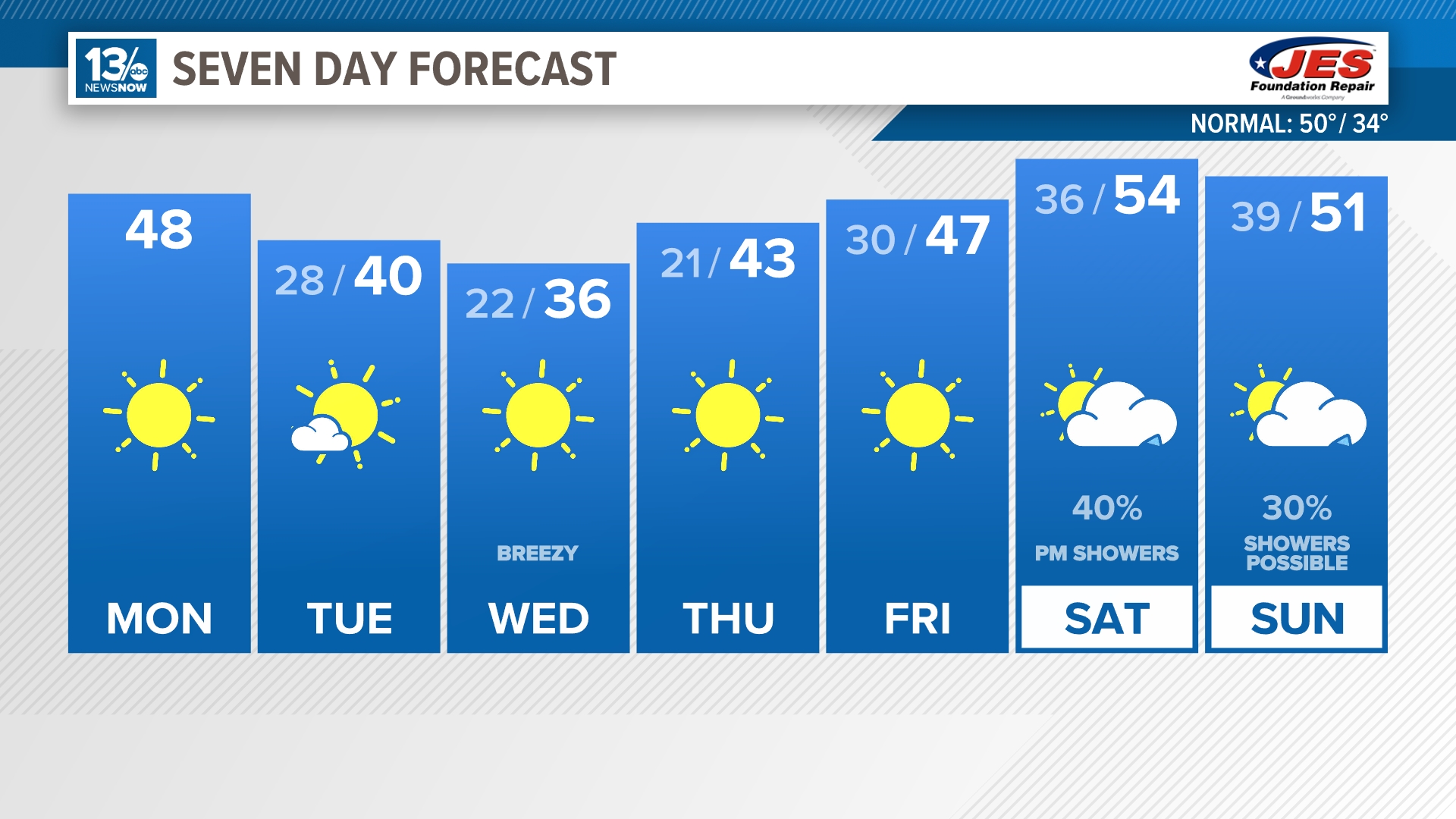 Stay connected 24/7 via 13News Now
13News Now Weather Twitter Page
13News Now on Twitter @13NewsNow