Pleasant July weather will continue tomorrow but an unsettled weather pattern is developing. This means a wet pattern setting up, starting this weekend.
It will be partly cloudy and comfortable tonight with lows around 70°. It will be a sunny start to your Friday before clouds begin to build from the south as a coastal low gathers. There is the potential for an isolated shower later in the day, especially across parts of North Carolina. Highs will be in the middle 80s.
Looking past Friday, a stalled boundary along the Eastern Seaboard will increase our rain chances this weekend. Along with the increased chances for rain, humid weather is set to return. Highs will climb back to the upper 80s by Sunday and continue into early next week. Rain chances will also go up, and the wet weather looks like it will stick around for the next week to ten days.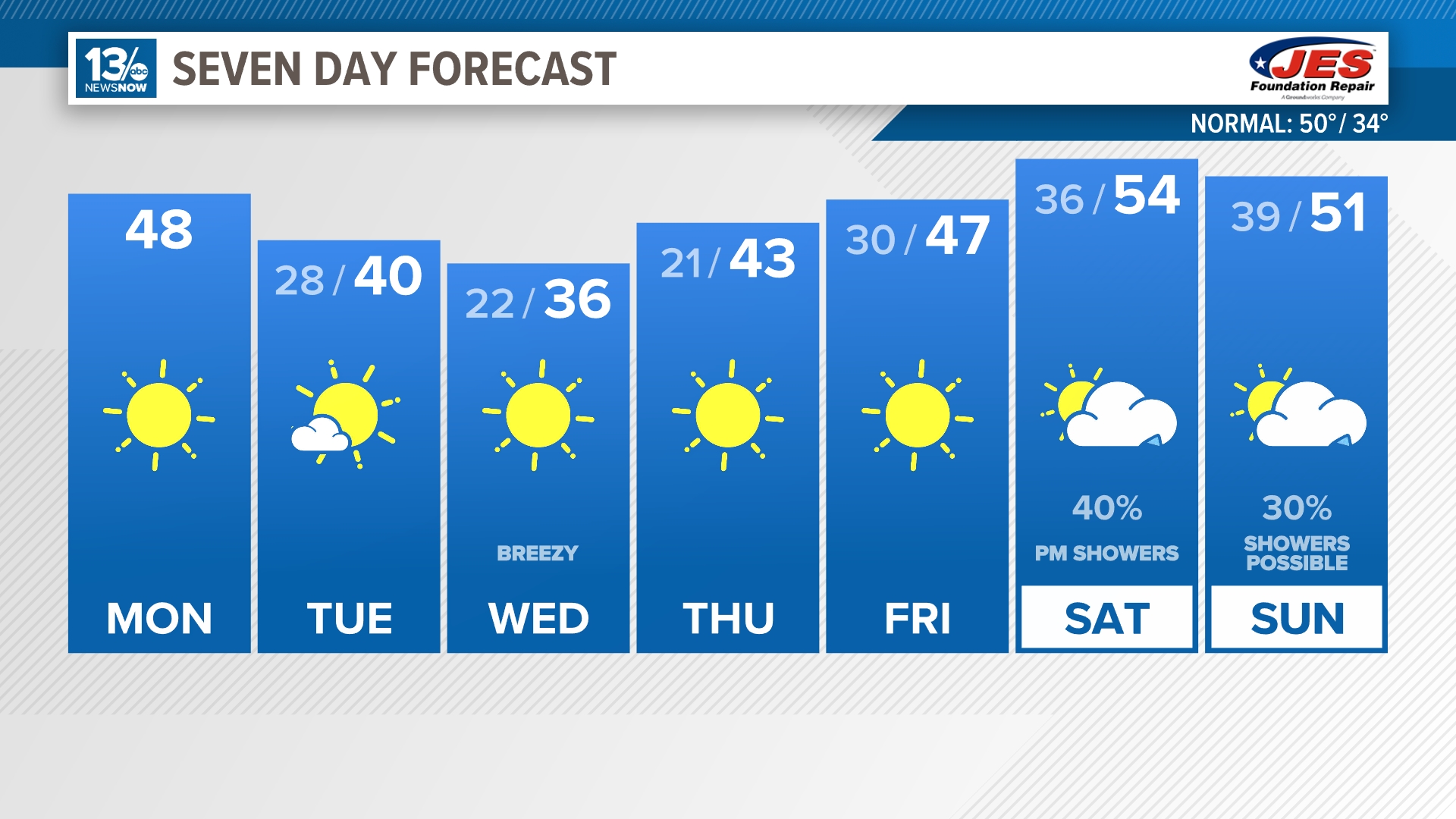 Stay connected 24/7 via 13News Now
Get the 13News Now App and the 13News Now Weathercaster App free in the Apple store.
13News Now Weather Twitter Page
13News Now on Twitter @13NewsNow