After a record-tying day, expect warm conditions overnight and a slim chance for a shower. Temperatures will dip into the upper 60s.
A front will settle across the area Sunday, causing a wide range of temperatures by the afternoon with 60s and 70s closer to the coast and 80s, near 90° inland. There could an isolated shower or storm, but it looks like the best chance for rain will come Sunday night.
Temperatures remain in the 80s to kick off the work week with a slight chance for a shower or storm each afternoon. Our chance for showers and storms increase Wednesday through the end of the week.
Have a great rest of your weekend!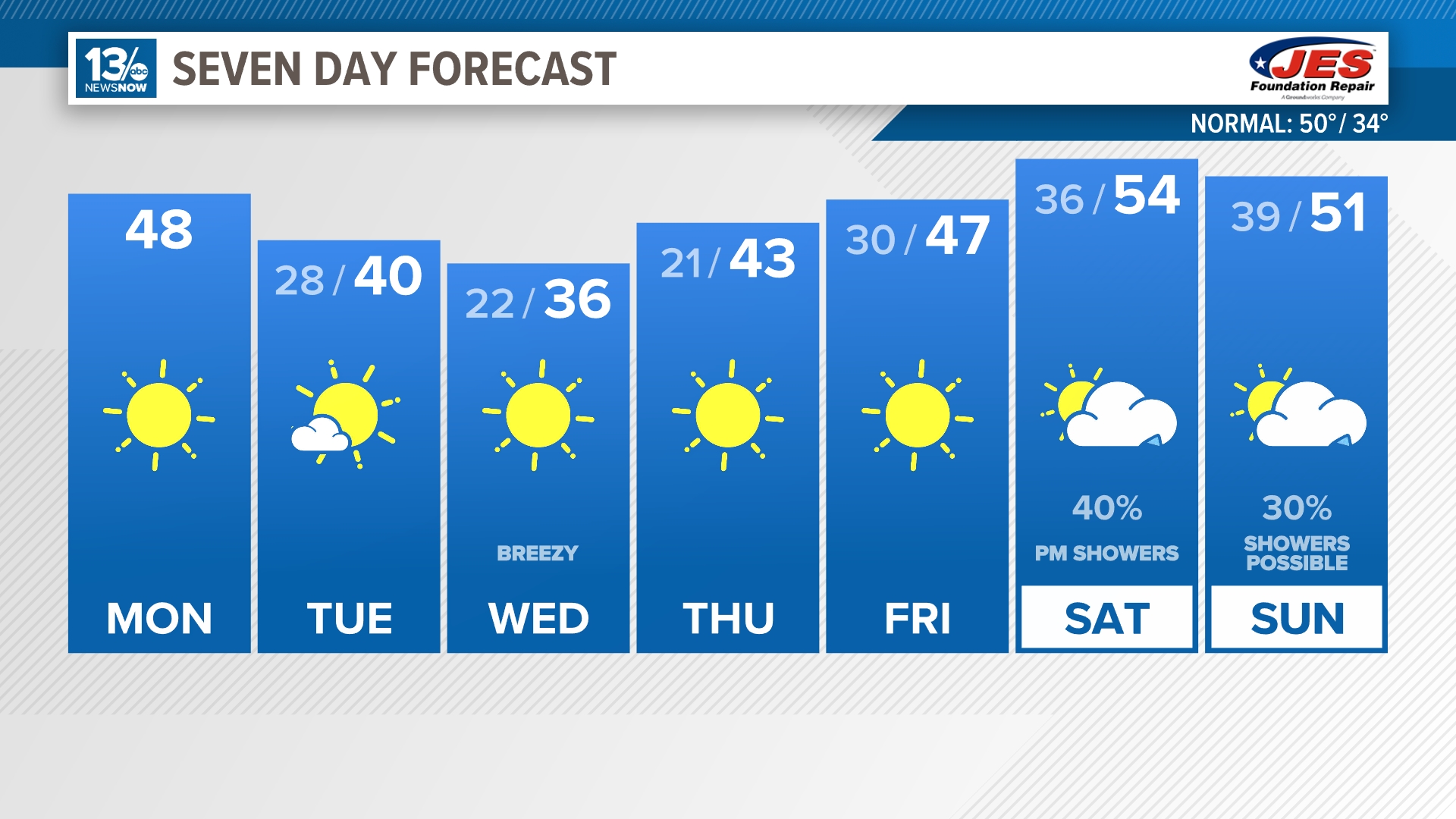 Stay connected 24/7 via 13News Now
Get the 13News Now App and the 13News Now Weathercaster App free in the Apple store.
13News Now Weather Twitter Page
13News Now on Twitter @13NewsNow