We're continuing to see rain on the radar ahead of our next low pressure system. We'll see periods of steady rain, especially for the first half of the day, but mainly it will be intermittent. We could also see some heavy to moderate rain as well. Temperatures today are very mild, in the upper 50s and low 60s, however the morning temps are our highs for the day. We lose just a few degrees of heat as we move into the afternoon due to shifting winds. Overnight lows also stay mild in the upper 40s.
Look out for some more isolated to scattered rain showers on Sunday, but starting to taper off as the system continues to move offshore. Highs tomorrow will be in the middle 50s with limited sunshine once again.
By Monday, high pressure begins to take over and that will allow some drier air to move into Hampton Roads. This will bring back some sunshine and also help drop our temperatures to more seasonable levels, in the low 50s.
Enjoy your weekend and don't forget the umbrella today!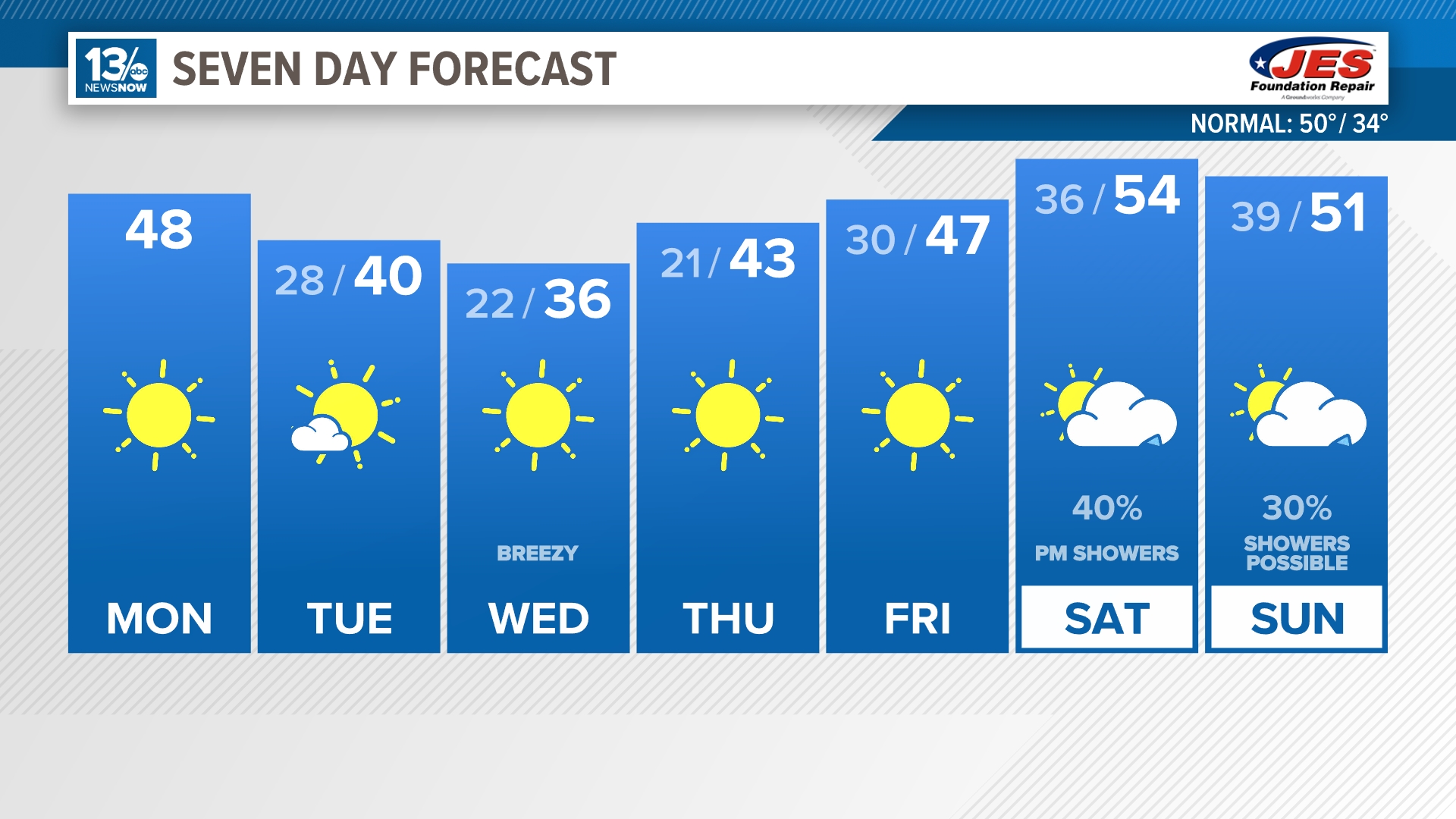 Stay connected 24/7 via 13News Now
13News Now Weather Twitter Page
13News Now on Twitter @13NewsNow