The sunny weather we saw this morning has been replaced by rain as low pressure tracks through the area. And more wet weather is expected later this week before clearing out just in time for the weekend.
Rain has become widespread this afternoon and will continue this evening and overnight. It may be heavy at times, and an inch or two will be possible in some spots. Temperatures will actually start to rise overnight, with readings in the lower 60s around midnight or so.
Winds shift on Tuesday, causing temperatures to fall into the mid 50s by afternoon. Occasional rain will be possible at times, though it shouldn't be as much or as heavy as Monday afternoon and evening. The rain will taper off Tuesday night.
We should get a brief break from the rain on Wednesday, though it will be chilly, with readings in the upper 40s. The next system arrives Thursday with another day of soaking rain. Highs will be in the upper 50s.
The unsettled weather will start to settle this weekend, leading to sunny skies and highs in the 50s.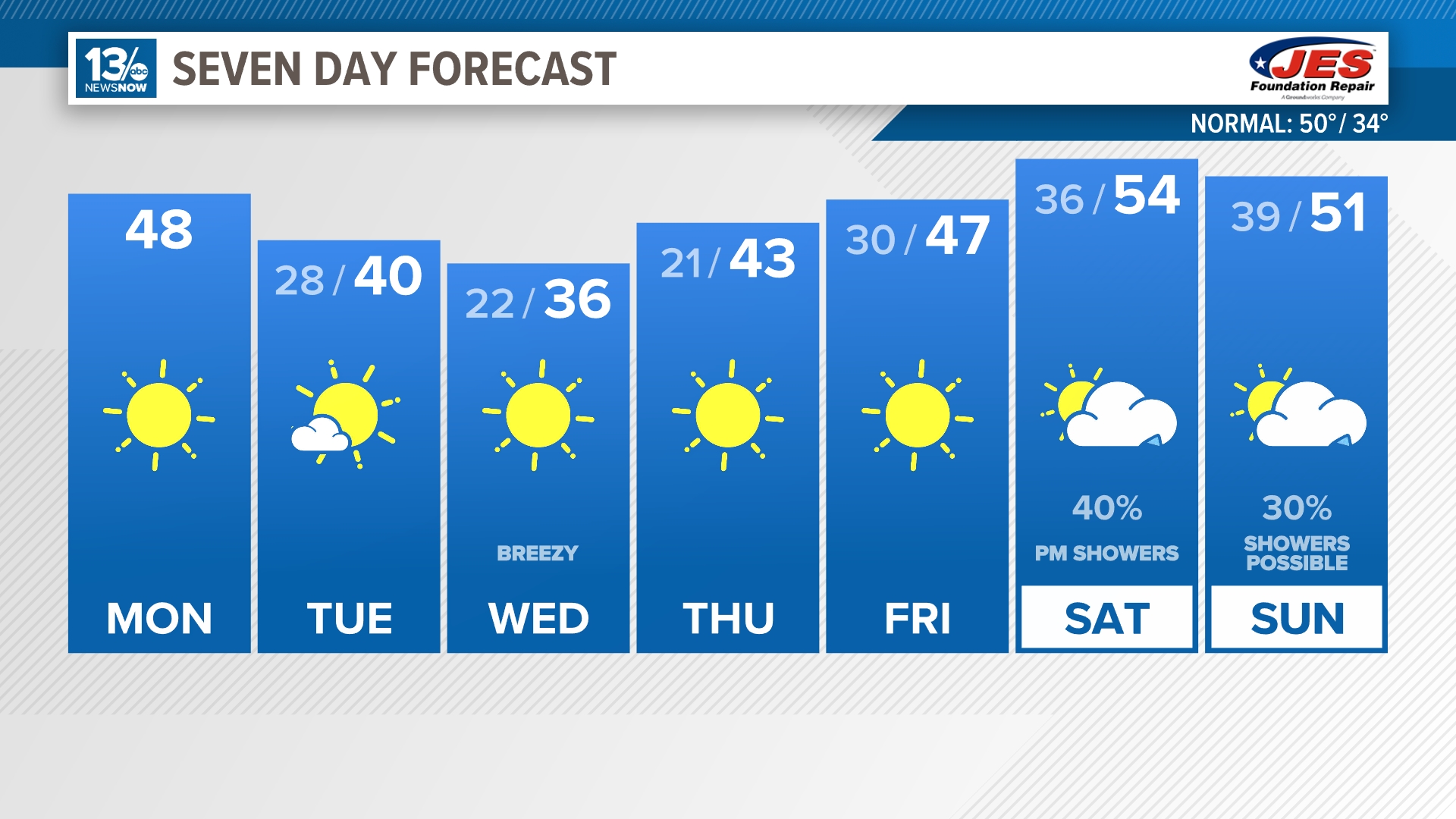 Stay connected 24/7 via 13News Now
13News Now Weather Twitter Page
13News Now on Twitter @13NewsNow