WASHINGTON — More snow is forecast for metro Washington tonight into early Friday morning after getting slammed on Monday.
Snow looks to develop after 7 p.m. tonight in our western counties before spreading east throughout the evening and clear out by the predawn hours of Friday leaving generally 2-4" across most of the DMV, with slightly lower totals in southern Maryland and Central Virginia with more snow farther west towards the mountains.
The cold air in place will allow the snow to fall as a lighter, fluffier snow than what we saw Monday. This will make the clean up much easier.
A Winter Weather Advisory has been issued for most of the DMV ahead of the snowfall. Winter Storm Warnings have also been issued for the Blue Ridge Mountains and our western counties. While it won't be nearly as much snow on Monday, it will make for difficult travel early Friday morning.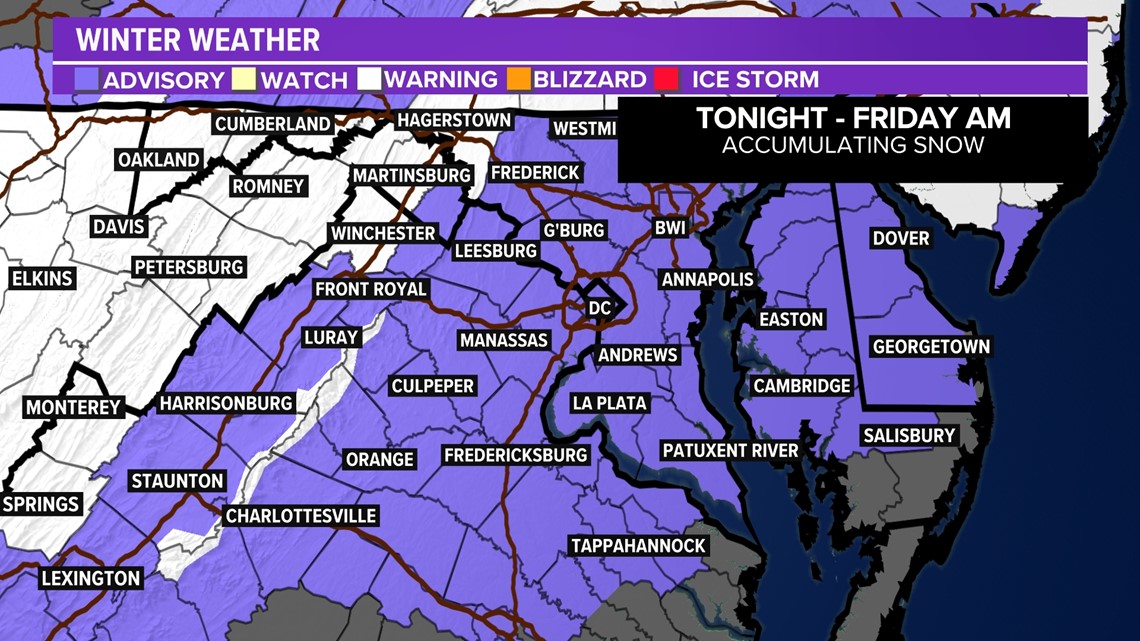 The models at a glance a very consistent with this event.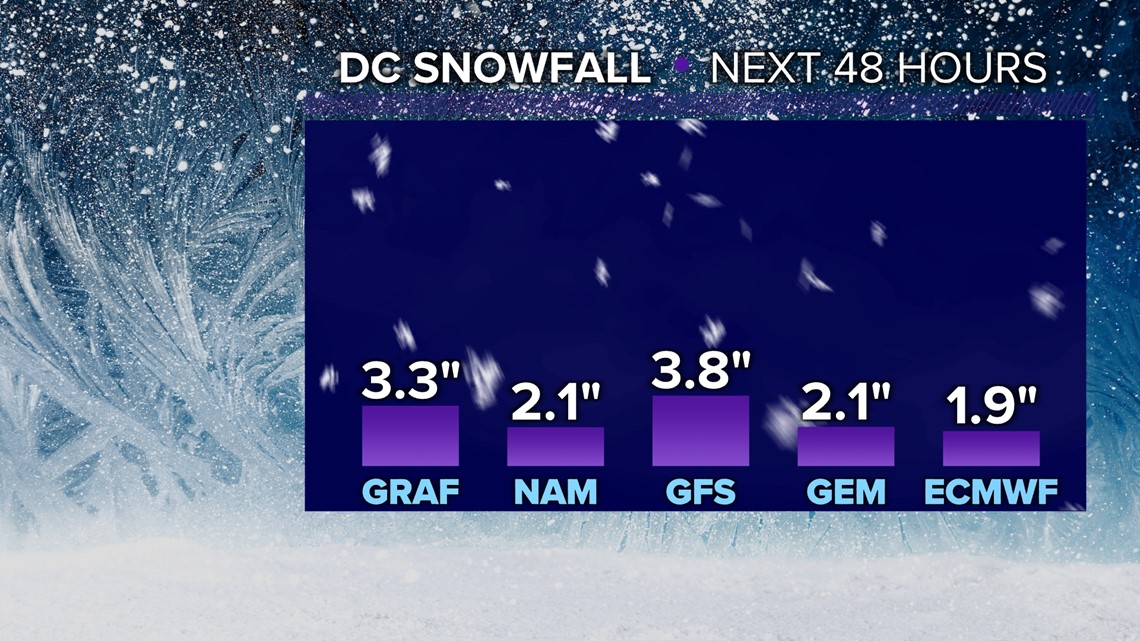 Looking at the GFS (American) model, the start time of snow is around 7 pm with the potential for a mix with sleet and rain at the onset. Snow forecast from this model is around 5" for D.C., with slightly higher amounts south and west of D.C.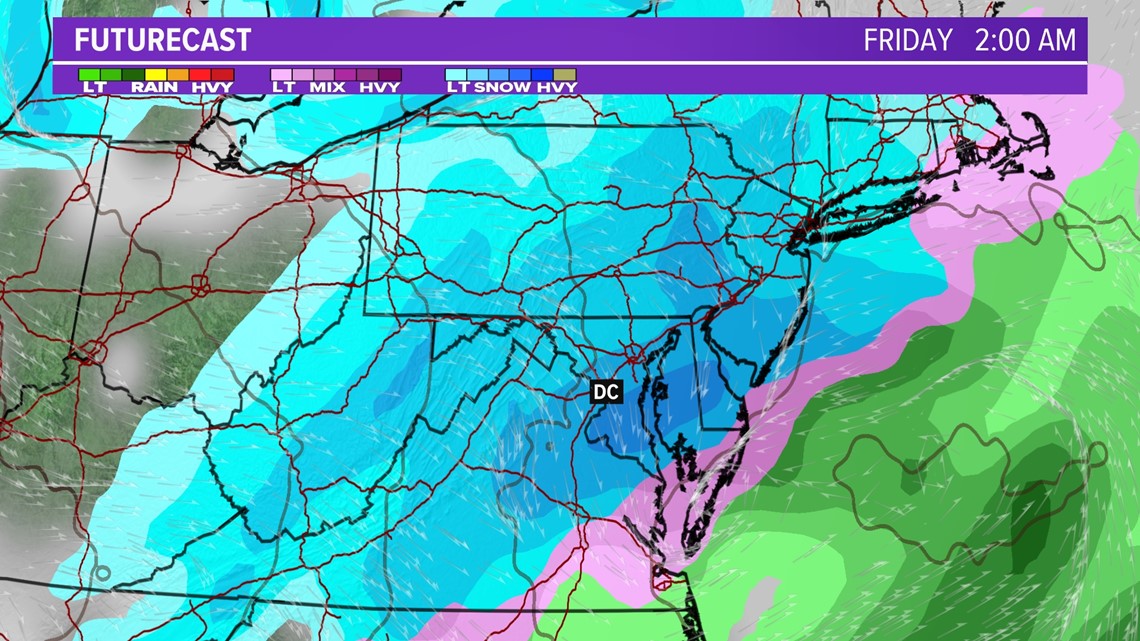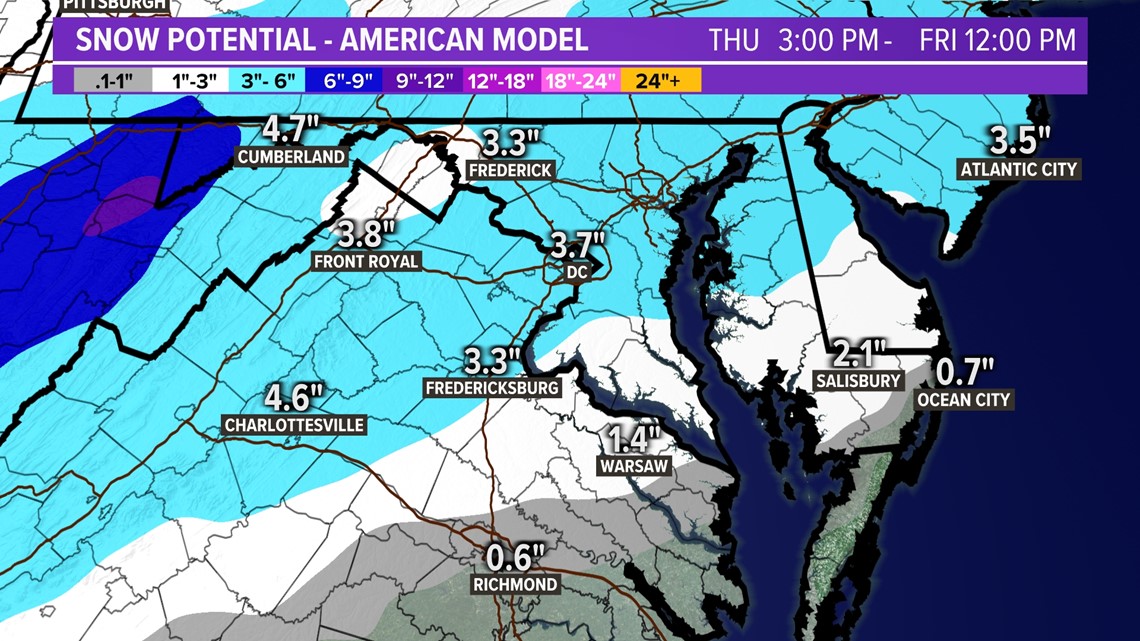 The Euro (European) model has a similar timing to the GFS model. Wintry precipitation begins late evening Thursday. The Euro model keeps the snow going a little longer but still clearing out around sunrise. The Euro has consistently shown 2-4" for the DMV.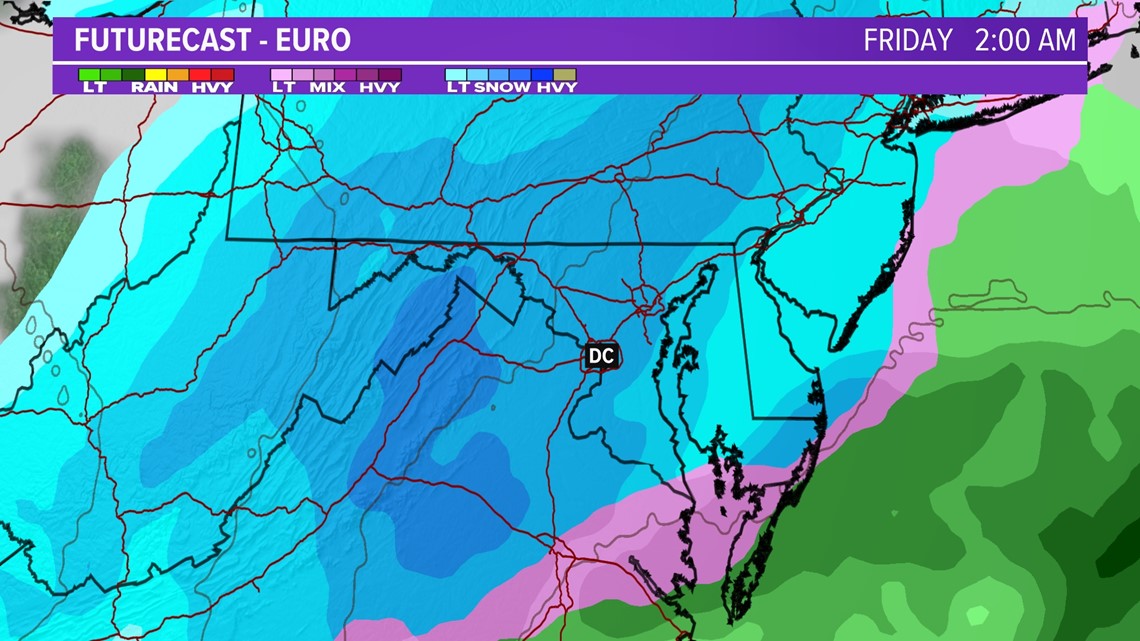 As always, the weather conditions and forecast data will change as we approach Thursday evening, so stay with WUSA 9 as we update this forecast.