NORFOLK, Va. — According to the National Hurricane Center, Nicole made landfall in the U.S. by striking Florida Thursday morning as a Category 1 Hurricane. Nicole is only the fourth hurricane to make landfall in the US in the month of November since 1851!
Thursday evening Nicole was downgraded to a tropical depression. While the center of the system will pass well west of Hampton Roads, it is still bringing showers and possible rotating stronger cells across the region.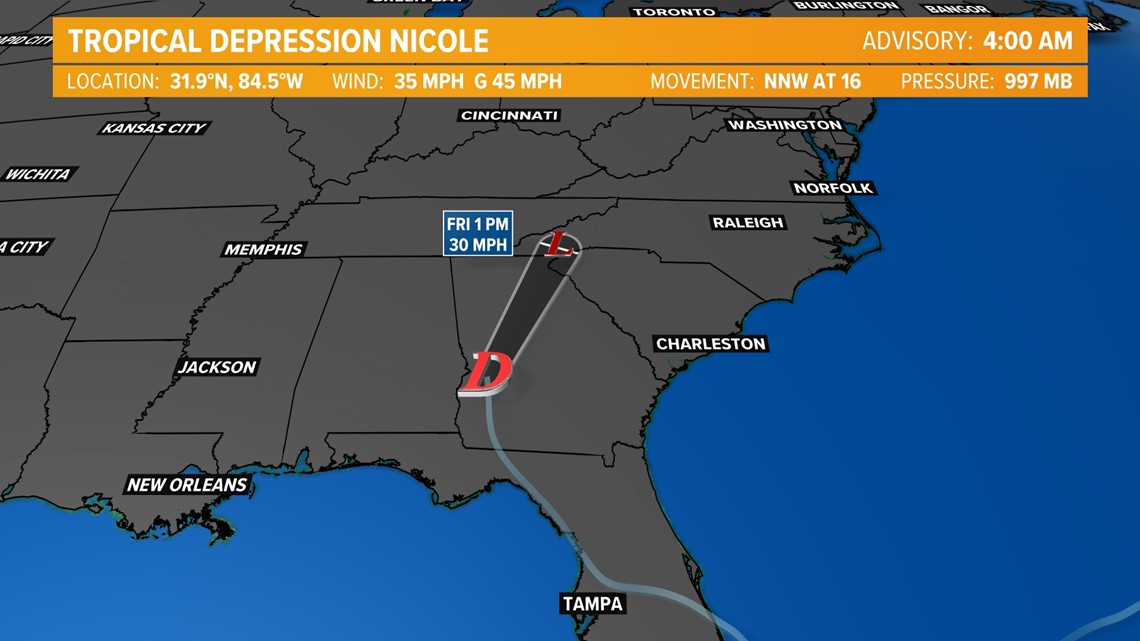 A Tornado Watch is in effect until 3pm Friday.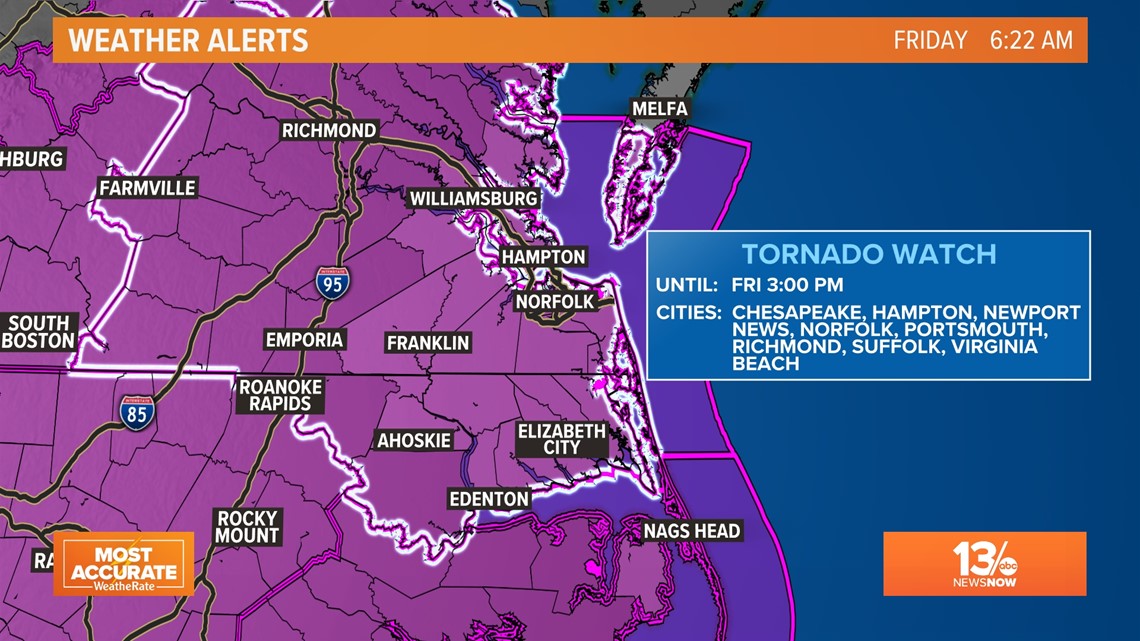 The remnants of the system are expected to merge with a cold front and pass west of Hampton Roads later Friday.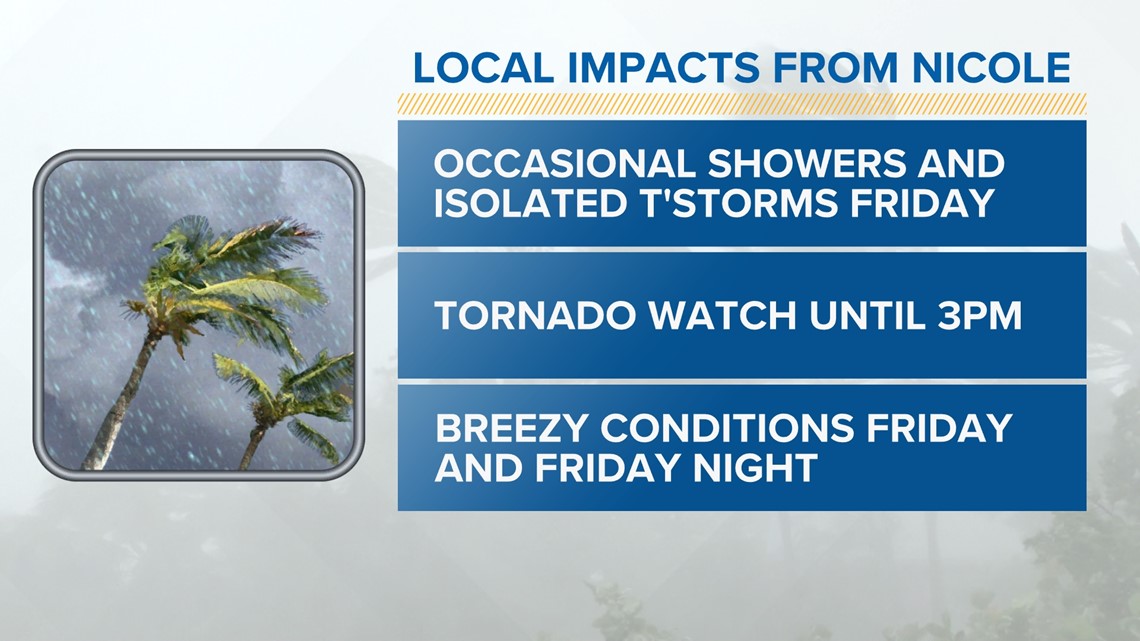 Coastal impacts are expected to be minimal, but some areas inland could see heavier rainfall.
Rainfall amounts should be fairly low, with most areas picking up about a half inch of rain, with some locally higher amounts up to about an inch.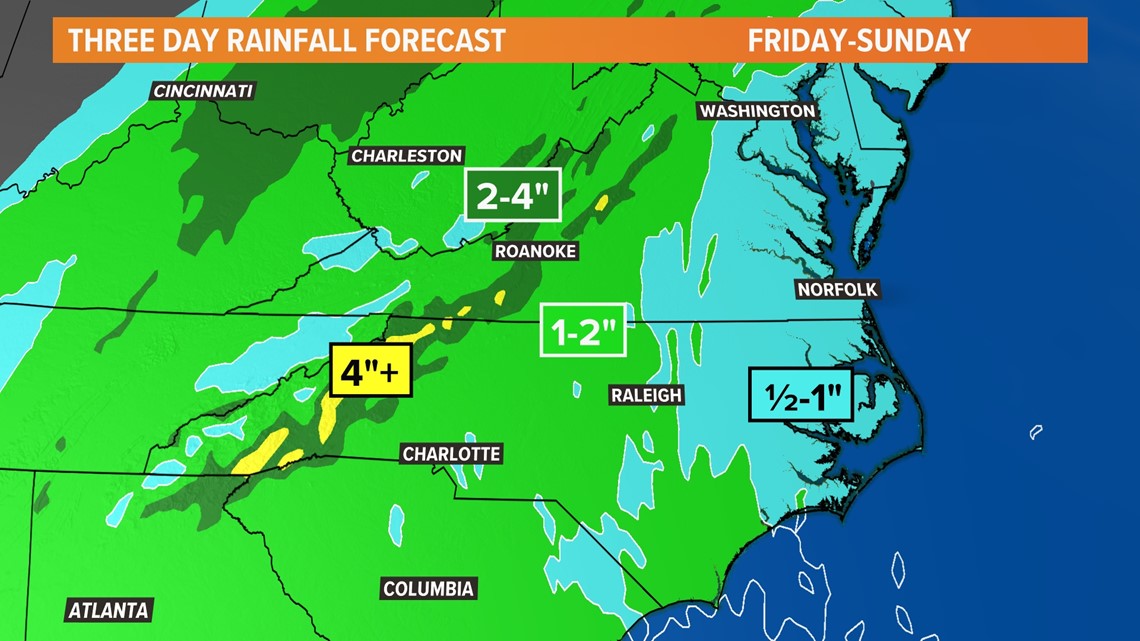 The Storm Prediction Center currently has the region under a 'slight risk,' which is a level 2 risk, of severe weather on Friday. This means that there could be stronger thunderstorms with gusty winds. An isolated tornado can't be ruled out.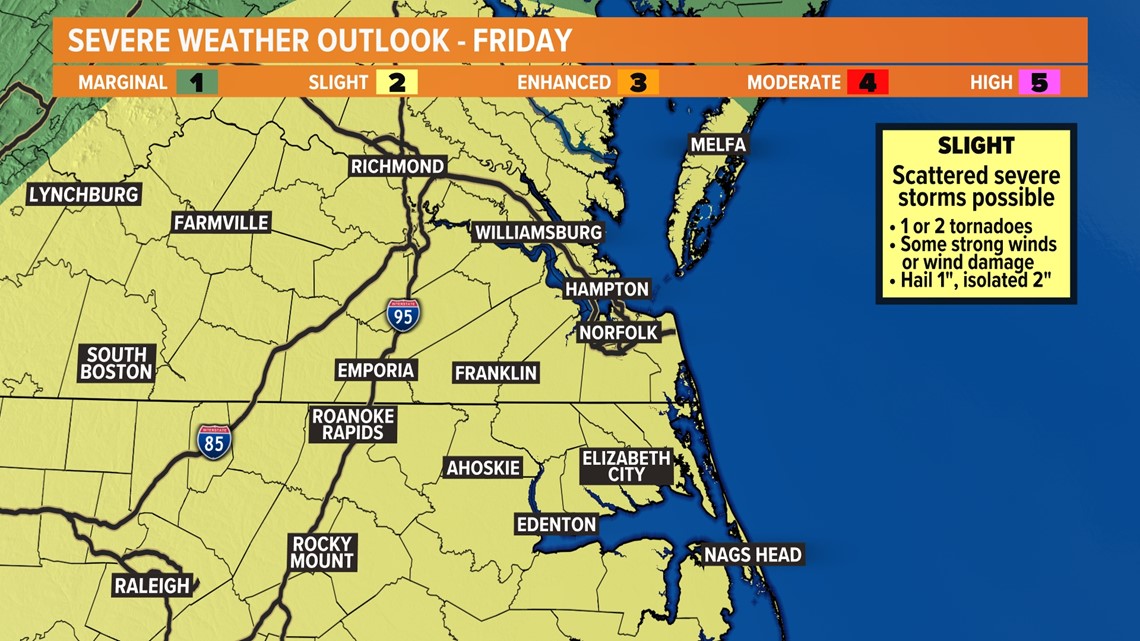 Get In: If you are outside, go inside the nearest building and try to make your way towards the middle and away from windows.
Get Down: Go underground if you can, or at least to the lowest floor of the building or home.
Cover Up: One of the largest causes of injuries during tornadoes is being struck by flying objects. Cover yourself with pillows, blankets and even helmets if you can.
Stay up-to-date with the latest weather conditions on-air and online here at 13News Now.