MIAMI BEACH, Fla. — The Atlantic hurricane season is off and running with Tropical Storm Arlene.
National Hurricane Center's Saturday 5 a.m. advisory showed the storm had sustained winds of 40 mph gusting to 50 mph. The system was poorly organized and moving south-southeast at 9 mph.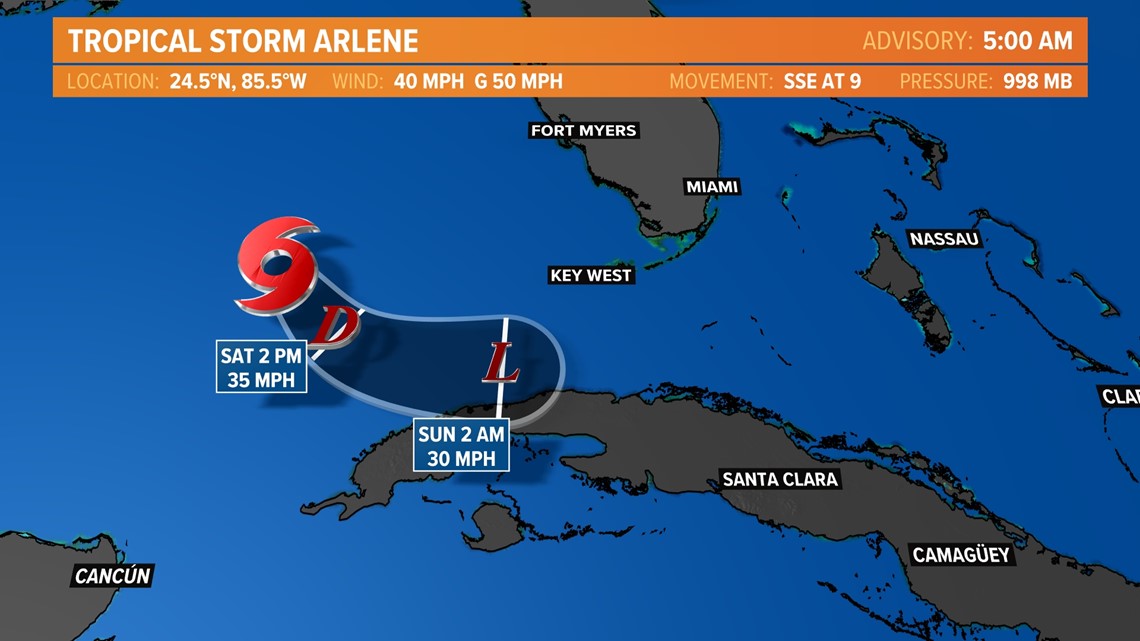 Its life as a tropical storm is expected to be very short-lived, as it will encounter increasing winds aloft on its journey south. Those winds, which create wind shear, will rip it apart.
The National Hurricane Center predicts the depression will weaken into a remnant low by late Saturday and a remnant low after that.
After that, the remnants may turn back to the east-northeast and eventually accelerate northeastward.
Tropical storms have winds of at least 39 mph; anything 74 mph or higher is designated a hurricane.
The hurricane season runs through Nov. 30. Last year's season had 14 named storms, with extensive damage caused by Hurricanes Ian, Nicole, and Fiona.