NORFOLK, Va. — For those hoping for winter weather this week, you may have to drive north to see any snow.
Coastal Virginia and North Carolina will see a series of waves of low pressure move through the region this week, bringing several chances of rain.
Monday started out wet, but we will see some partial clearing overnight. Patchy, dense fog will be possible overnight, so plan on extra time for any travel plans after sunset.
Just as quickly as the skies clear out, the clouds return on Tuesday. Look for showers to develop during the day, with occasional rain showers in the evening. At the same time, a frontal boundary will settle to our south, allowing for a shifting wind to the northeast. This will keep temperatures from warming much more than 50° or so, and temperatures will actually fall during the afternoon. Overnight lows will be in the upper 30s.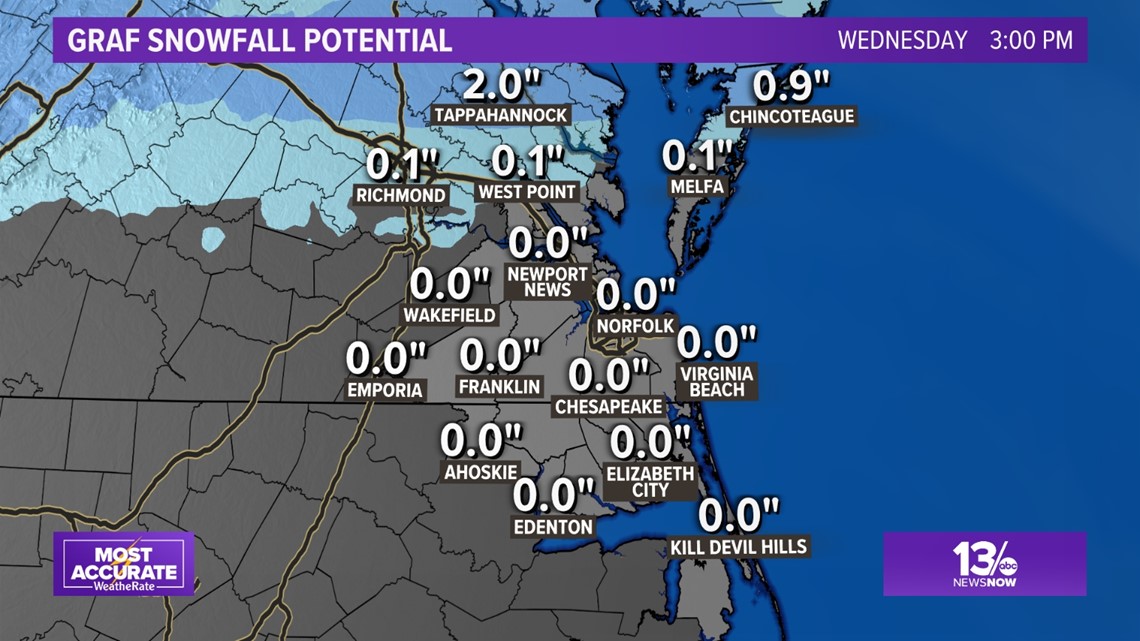 For snow lovers, any chance of the white stuff will be limited to northern areas, such as the northern Eastern Shore and Northern Neck on Wednesday.
The rest of Hampton Roads will only see a cold rain Wednesday morning that will come to an end by midday. Temperatures will start out in the upper 30s and rise to the lower 40s by the afternoon.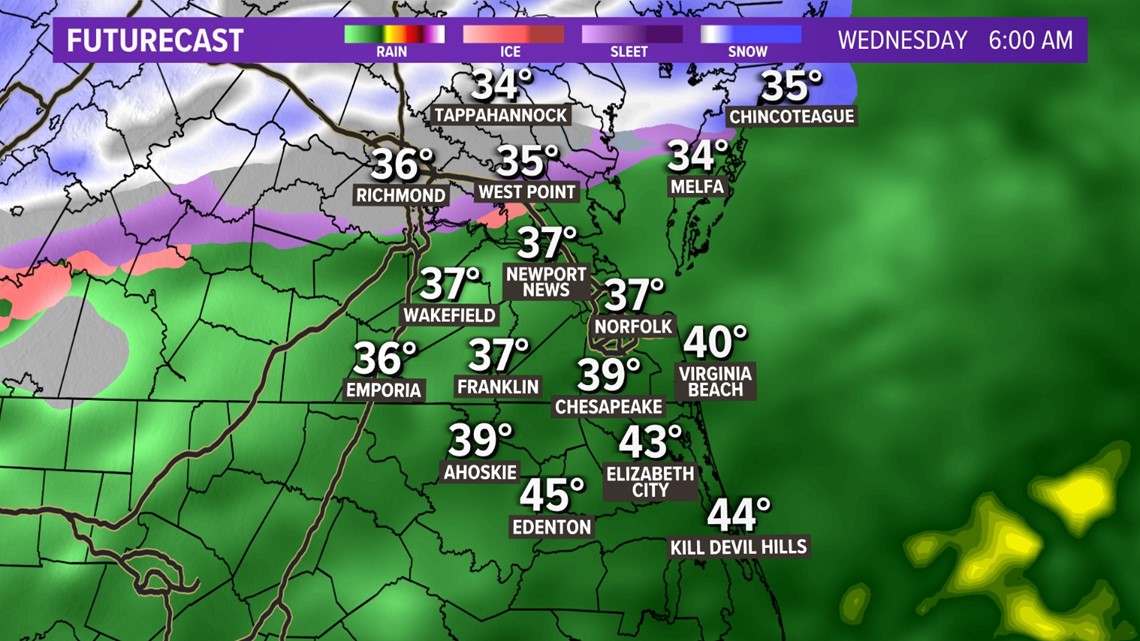 Moisture will spread back into the area Thursday, giving us another chilly day with cold rain. Temperatures will be unseasonably cold, with highs in the middle 40s. Thursday's showers will once again become a steadier rain Thursday night before coming to an end early Friday.
Cold, Canadian high pressure builds into the region later Friday and into Saturday, bringing us a quick shot of some of the coldest air we have seen since Christmas. It will be dry, but afternoon temperatures will likely be in the middle 30s on Saturday.
We will start next week much like we started this one, with another chance of showers returning Sunday.