High pressure continues to dominate our area, keeping us nice and dry overnight and into Monday. It will be cool with lows dropping into the mid to upper 40s by tomorrow morning.
Clouds will increase Monday as an area of low pressure works its way into the region. Expect a mainly dry day Monday, but rain chances will go up overnight Monday into Tuesday. Highs will be in the 60s both Monday and Tuesday. You will certainly need the rain gear Tuesday. It will also be windy with winds gusting to 30+ mph.
A few showers will linger into Wednesday, but we aren't expecting a soaking rain. It will be warmer with highs in the 70s.
A cold front will cross the area Friday, bringing a chance for rain back into the forecast Friday into Saturday.
Have a great rest of your weekend!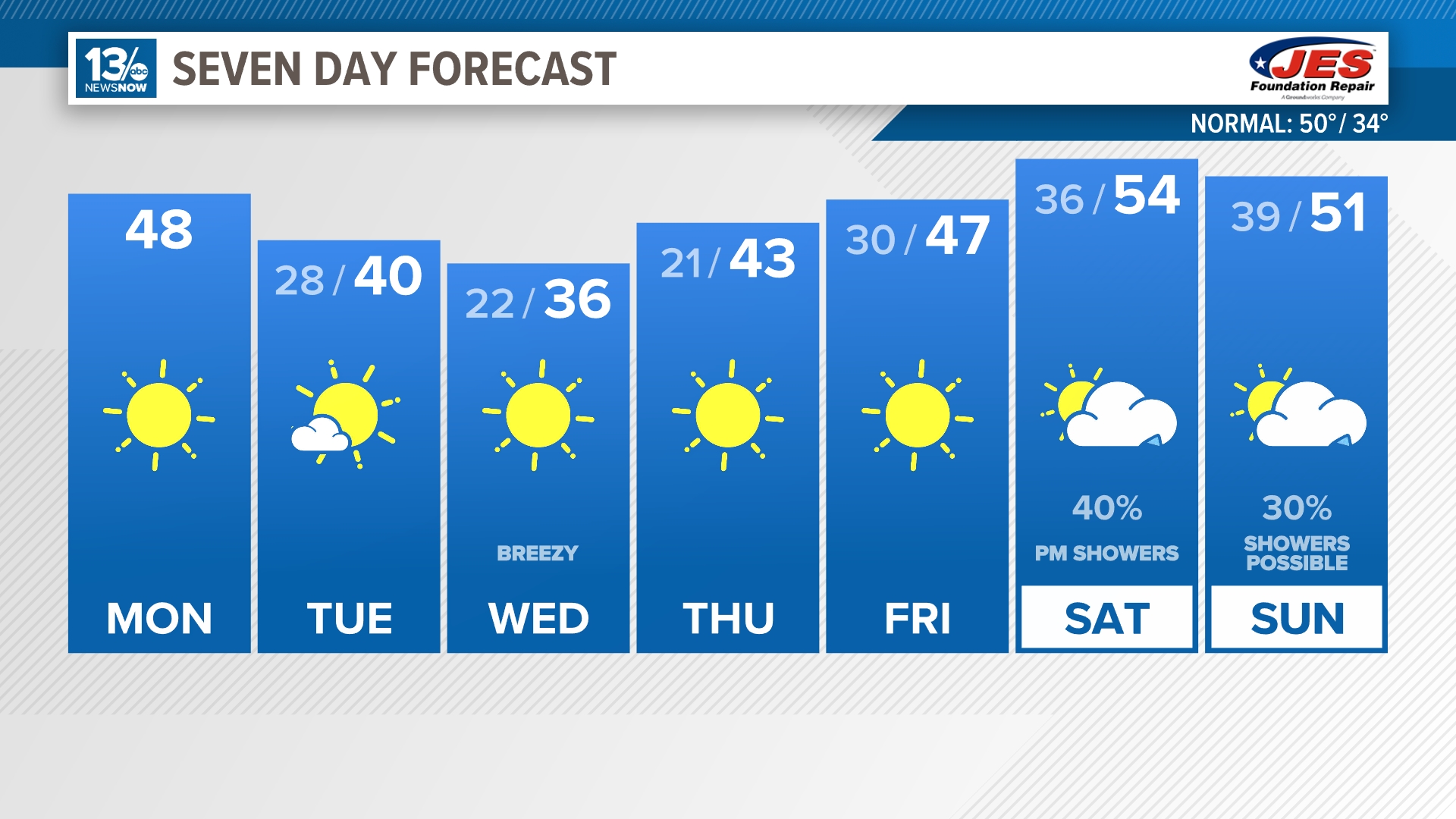 Stay connected 24/7 via 13News Now
Get the 13News Now App and the 13News Now Weathercaster App free in the Apple store.
13News Now Weather Twitter Page
13News Now on Twitter @13NewsNow