Gusty conditions have persisted throughout the weekend; however, they aren't stop there as they continue today. The winds will start to improve late tonight, but things overall look to improve by tomorrow.
The strong winds and especially the direction the winds are blowing directly contributes to our flooding issues and the coastal flood warnings and advisories that extend throughout most of the day today.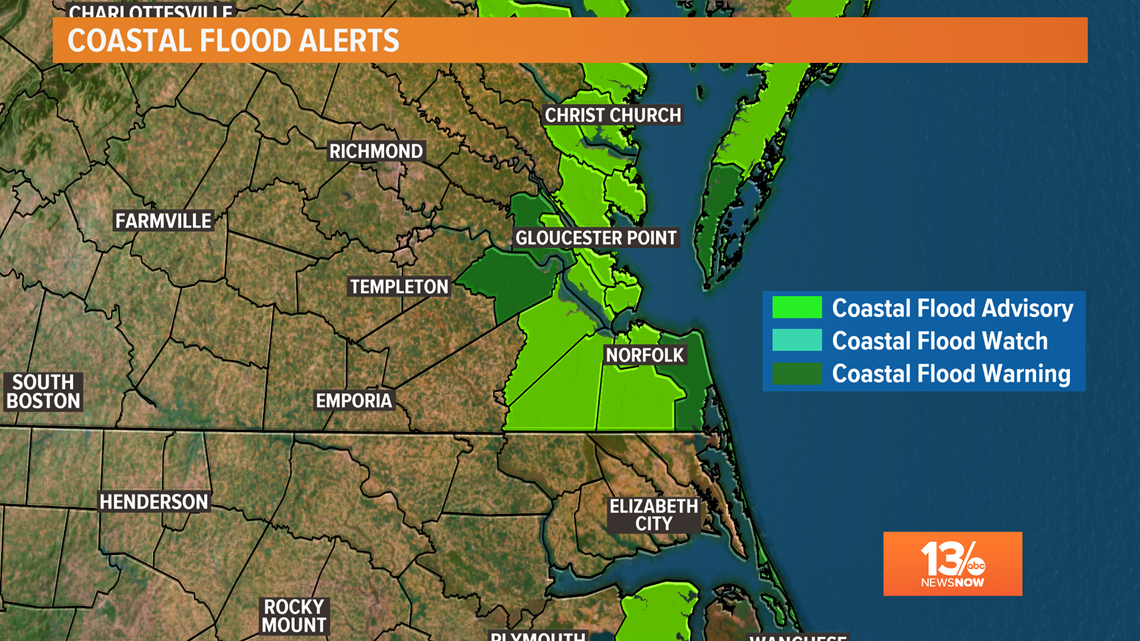 Water levels at Sewells Point are forecast to feature minor to nuisance flooding over the next few high tide cycles. A few locations will still continue to see moderate to major tidal flooding (see the graphic below featuring Tides in Duck, NC). Overall, tidal conditions look to improve within the next 24-36 hours.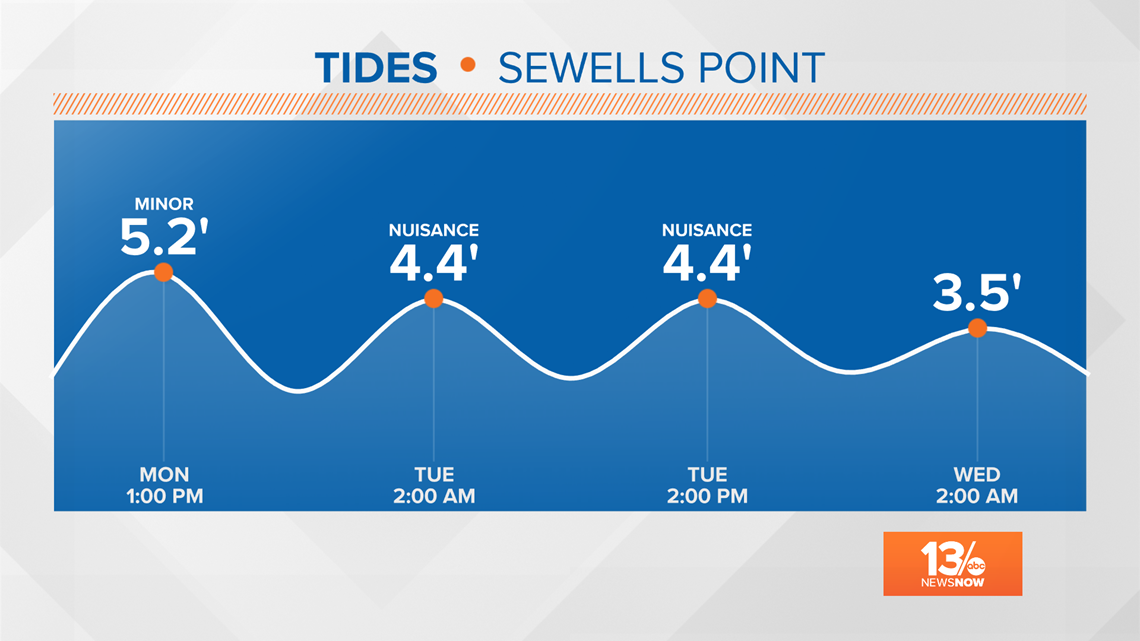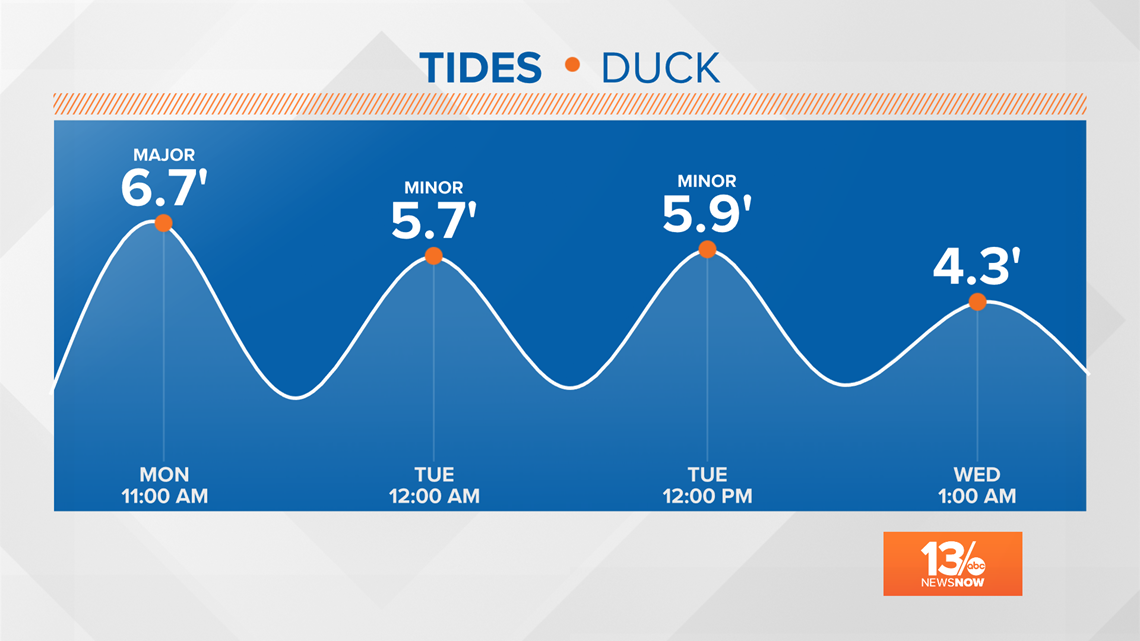 Temperatures today will be fairly similar to what we experienced this weekend with highs in the upper-60s.
Highs toward the middle and end of the week will run in the upper 60s to upper 70s. The first day of fall (tomorrow) might be the coolest we've seen in a while... we're talking like since the 90s!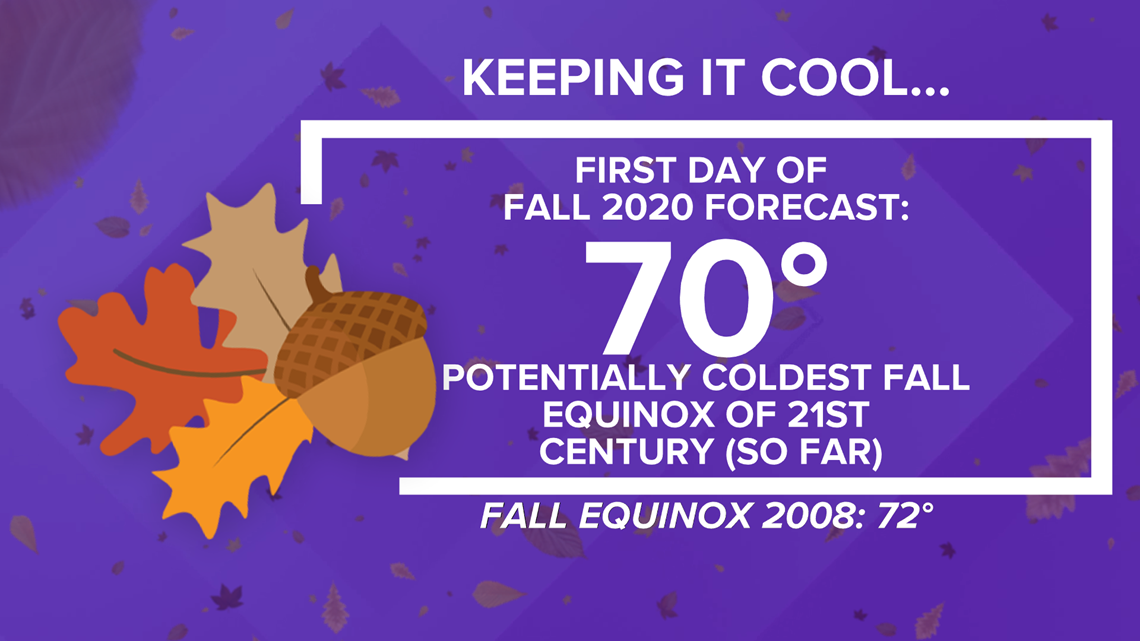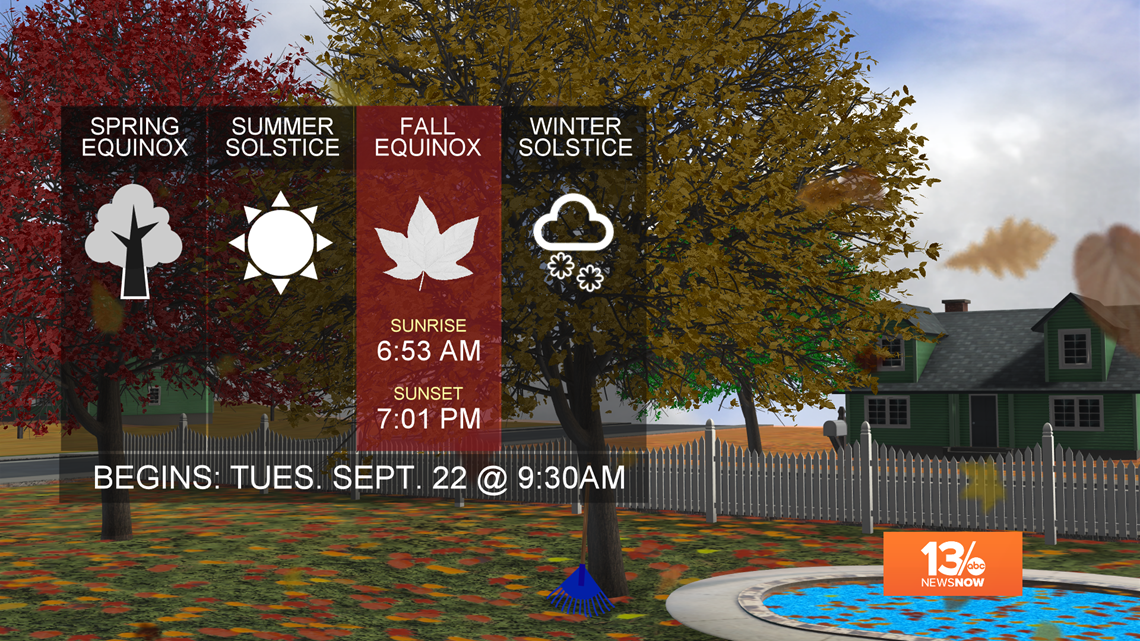 The tropics continue to be active, and we have gone Greek! Alpha dissipated over Portugal while Beta continues to churn in the Gulf of Mexico.
As far as the conventional list of names, we still have Teddy, and Wilfred has dissipated as of late last night.
We're also watching post tropical cyclone Paulette. Yes, the same Paulette that made landfall in Bermuda about a week ago. Currently what's left of the system has a medium chance for (at least partial) tropical development in the 2- and 5-day forecasts. Another area we are watching is a small area of low pressure off the east coast of Florida.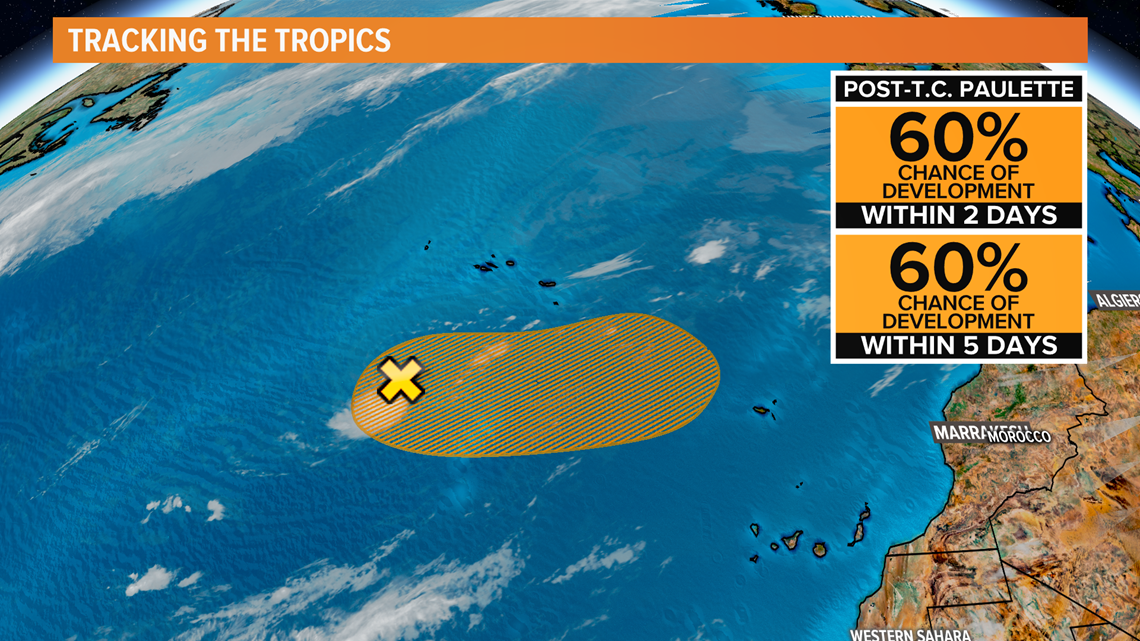 Hurricane Teddy continues to weaken and currently is below the threshold for a major hurricane. Teddy will continue to lose strength while tracking northward. Areas of Nova Scotia, Canada now have a tropical storm watch in place ahead of Teddy. However, Teddy will move close to Bermuda in the shorter term forecast.

Tropical Storm Beta formed Friday at the end of last week in the Gulf of Mexico. Tropical storm watches and warnings remain in place for the Texas and Louisiana coast as Beta is expected to produce a lot of rain along the coast in the coming days. As this system lingers along the coast, storm surge is also a concern. Storm surge warnings are in place along parts of the Texas and Louisiana coasts as well.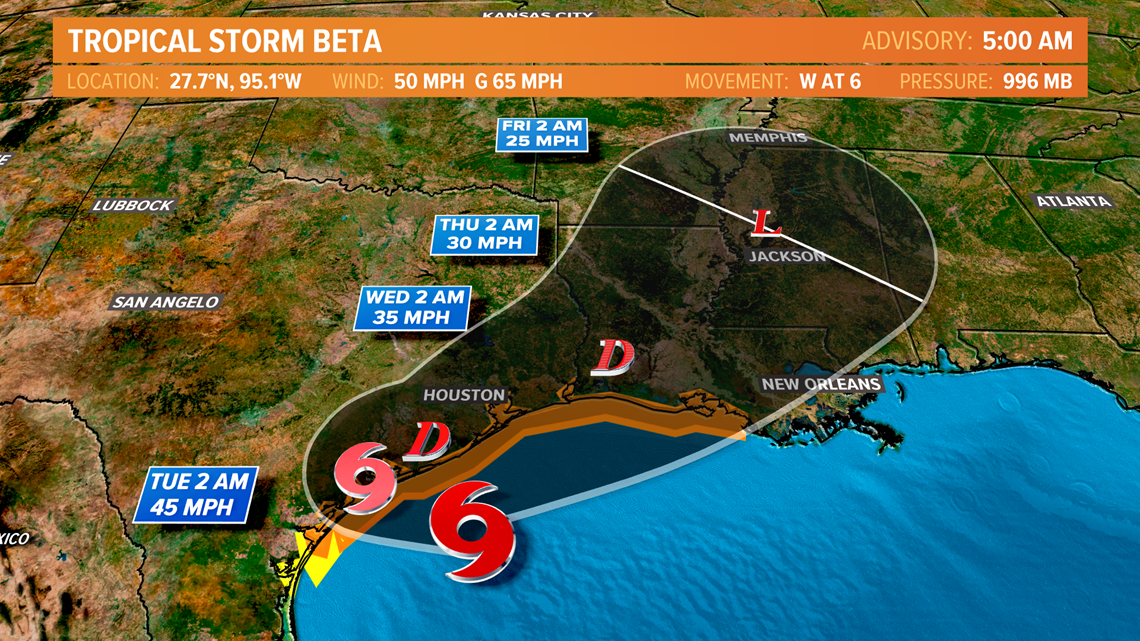 The next name on the list is Gamma.