Last night's showers and storms are out of here, but a few sprinkles remain mainly this morning. Through the bulk of this morning, clouds will stay locked in due to a low-pressure system hanging just off the coast. As the day goes on, the low will pull away bringing some gradual clearing throughout the afternoon which means a few peaks of sunshine are expected by this evening. Also, temperatures today will be in the upper-60s.
Good news, we end the workweek with sunshine; however, temperatures will be on the cool side to kick start the morning due to the clear skies overnight tonight. Continuing the good news, allergy sufferers catch a bit of relief today, but the reoccurring problem returns tomorrow.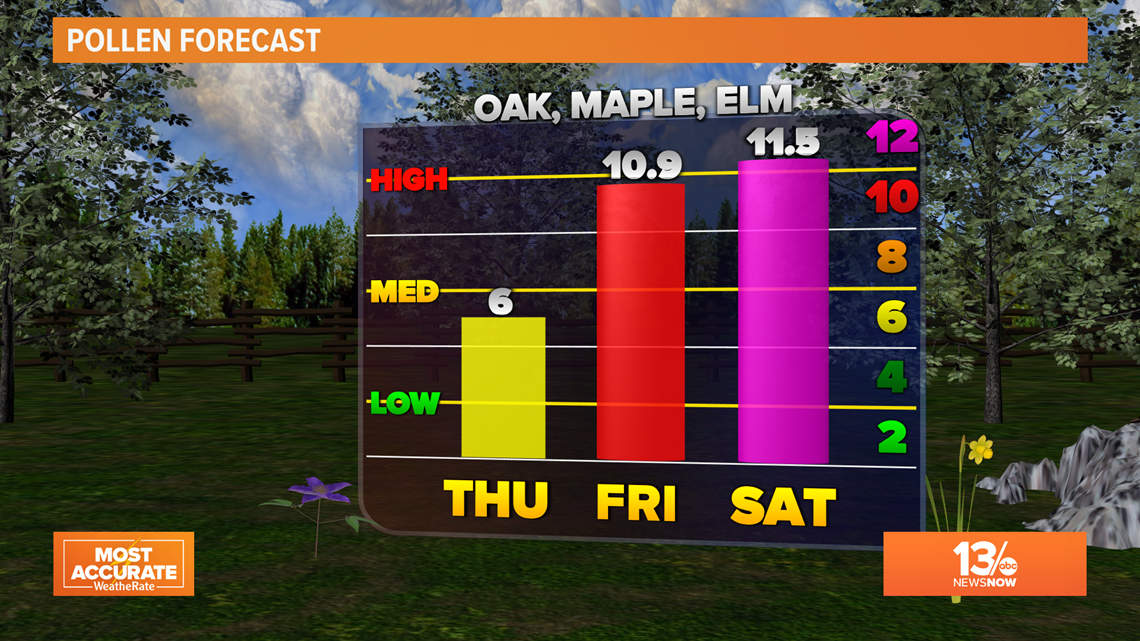 In the days to come, temperatures will be seasonable with partly sunny skies into next week. There will be a slight chance of a shower beginning Sunday.