Zeta made landfall yesterday afternoon along the Louisiana coastline, the 5th storm to make landfall in the state this season, the 11th storm to landfall in the United States in 2020 and the 6th hurricane! Needless to say it has been an active season with a little over a month left.
Zeta is no longer a hurricane after peaking as a high end category 2 at landfall with sustained winds of 110mph. It is now a post-tropical storm with winds less than half of that at landfall, 50 mph. One of the most impressive features of the now greatly reduced Zeta is how fast it is darting to the northeast, its forward speed is 48mph! It is among the fastest moving tropical systems over the United States on record! This is some rather good news in terms of local impacts, it comes in fast and exits just as quickly.
Rainfall will NOT be a big issue with this system as the majority of our area see well under 1/2 inch. Wind however will cause more of a problem. A window of strongest winds will be from 1pm through about 6pm this evening. This is when the core of the wind field pivots through driving gusts over 50mph at times. This will also be the timeframe for highest number of likely power outages. A wind advisory has been posted through 8pm this evening.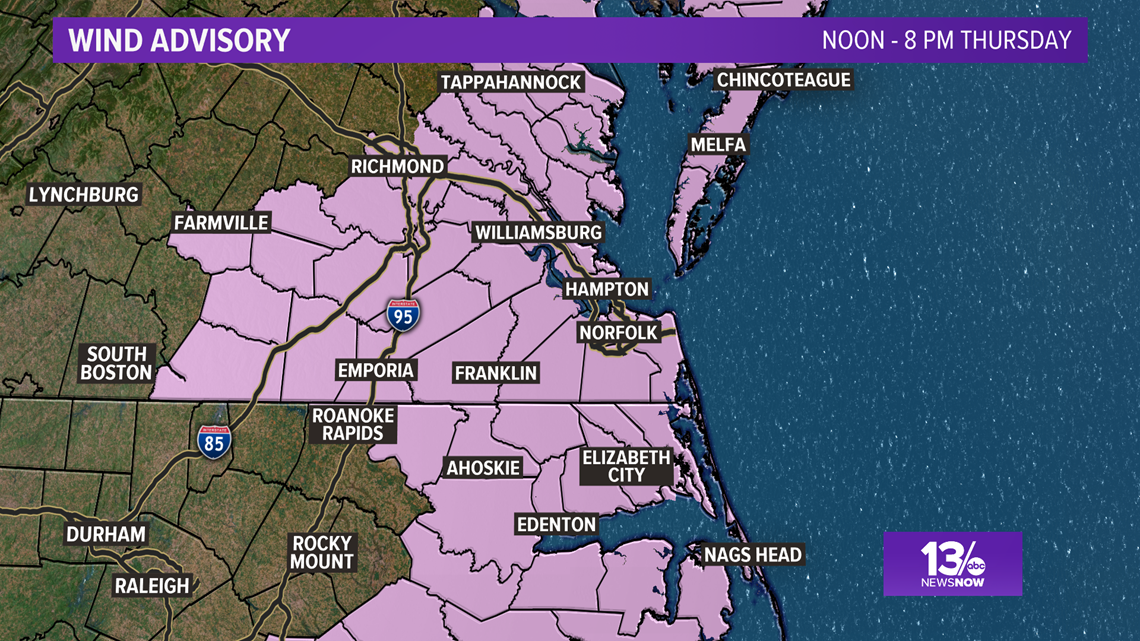 A separate feature on the heels of Zeta moves into the area overnight, this will deliver a more widespread chance of showers and maybe a few storms along its associated cold front. This will drive a shift in winds that will stay gusty overnight and into Friday helping to usher in a much colder air mass.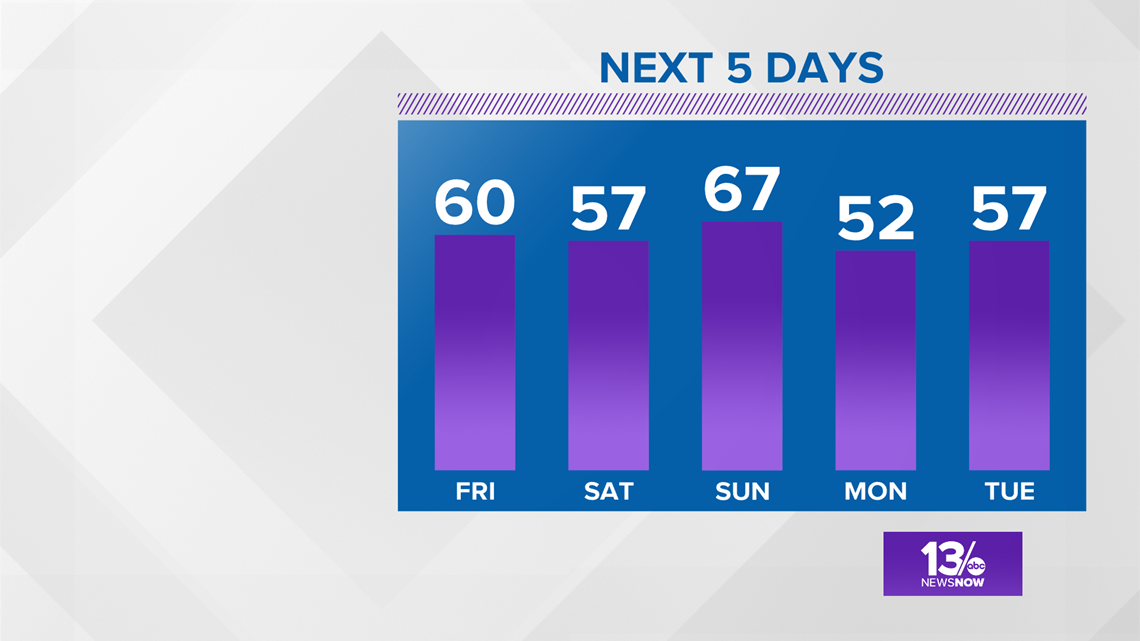 Weather whiplash occurs between today and tomorrow as highs today were well above average by over 15°, tomorrow they'll come in a good 20° cooler than where we topped out at today. The changes via that cold front tonight.
Halloween will not feature any issues weather wise. It will be a mostly sunny day with clear skies into the evening, it will be chilly though, afternoon highs only in the lower to middle 50s!
Another rather weak cold front moves in on Sunday kicking up meager rain chances in the afternoon but delivering another push of chilly air for next week.
Zeta is quickly moving to the northeast and will be offshore this evening.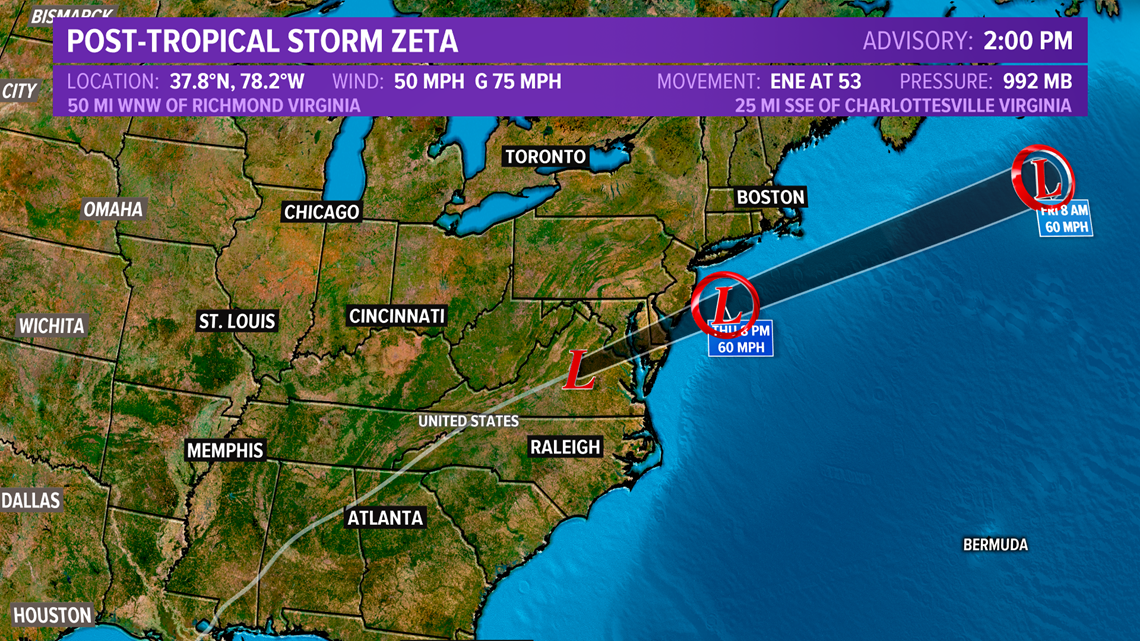 A slowly organizing cluster of thunderstorms may be our next target to keep an eye on. Odds of development have been steadily increasing over the coming days, now moderate chances of becoming Eta by this weekend. It'll be moving into an area climatologically favored and that has some of the warmest ocean temperatures and heat content in the entire Atlantic basin.