WINSTON-SALEM, N.C. — Improving confidence and self-esteem with a clean set of pearly whites is something Dr. Malik Johnson takes pride in every day.
"We do fill-ins, we have hygienists who do your cleanings, we'll do root canals, we'll do crowns, we'll do extractions, pretty much everything," Dr. Johnson said.
Dr. Johnson is a new general dentist at Eric J. Sadler DDS& Associates in Winston-Salem. His interest in dentistry sparked in high school after breaking his front teeth during a game of basketball.
"I had a general dentist back in Charlotte where I'm from who gave me crowns on my front two teeth, and I remember feeling like I had lines on my teeth to feeling like I had a beautiful smile again," Dr. Johnson said. "I felt confident. I kind of fell in love with the idea of being a dentist and giving people that warm fuzzy feeling."
The road to success wasn't easy. According to the American Dental Association, less than 4% of dentists in the U.S. are Black, compared to more than 70% of their white counterparts. Dr. Johnson attributes much of his success to his boss Dr. Eric Sadler who is the owner of the practice where he currently works.
"Dr. Sadler just in general is really big on mentorship and giving back, especially the people who look like us," Dr. Johnson said. "I remember being in college undergrad and Dr. Sadler helped me out with my dental school applications, somebody who wrote letters of recommendation for me. He was somebody who took me to conferences."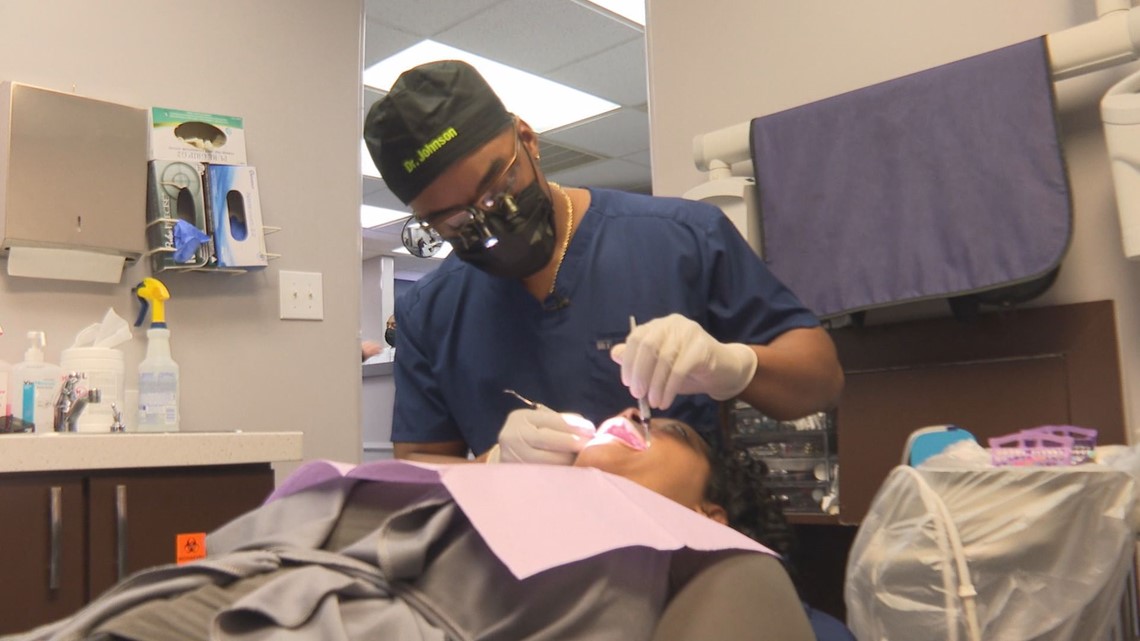 Dr. Sadler said a diverse dental workforce is critical to creating equal access to quality care, citing cultural competence and understanding.
"The main thing, I think patients want to go to someone who they can identify with," Dr. Sadler said. "There is a trust factor there."
He said the lack of Black dentists essentially boils down to exposure and dental school admissions.
"You have a lot of qualified students here, but they are just not getting into the schools," Dr. Sadler said. "You have a higher majority of students going to Howard or Meharry University, but you don't have a lot of students getting into the predominantly white universities. Usually, you see maybe up to 10% that get into the schools, and that's a great number when it does happen. It doesn't happen every year."
From mentorship to partnership, Dr. Johnson and Dr. Sadler hope their bond will not only produce healthy smiles but improve diversity in the field they love most.
"We sometimes have to work twice as hard to get to where we need to be," Dr. Johnson said. "I think we need to continue to have these conversations, show people what it's like in the profession and encourage them that if you work hard, you can be here too."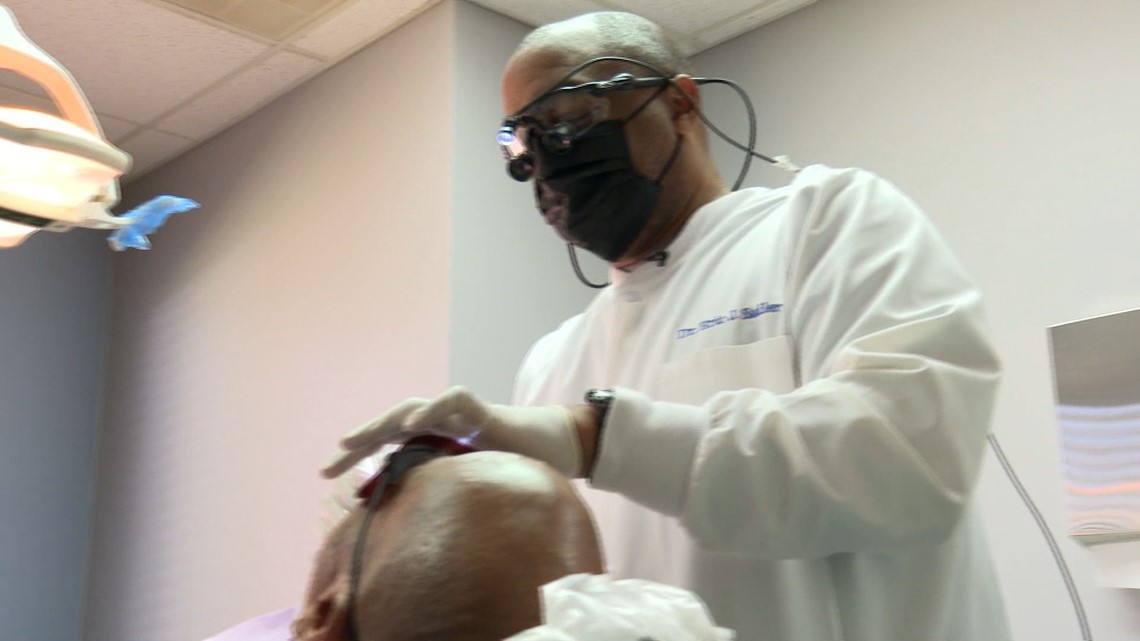 Dr. Sadler encourages young people interested in the medical field to reach out to a local provider for advice and mentorship.