VIRGINIA BEACH, Va. — As thousands of people descend upon the Virginia Beach Oceanfront for the final day of Something In The Water music festival, one giant question looms over the event.
What will the rain do this Sunday?
Today will see more rain, possibly strong thunderstorms.
We will experience a drier period through the mid-morning time frame, but rain showers move in near noon ahead of the stronger showers and storms. Storms begin to develop and enter Hampton Roads between 1 and 7 p.m. Our greatest threats will be damaging wind gusts, lightning and localized flooding.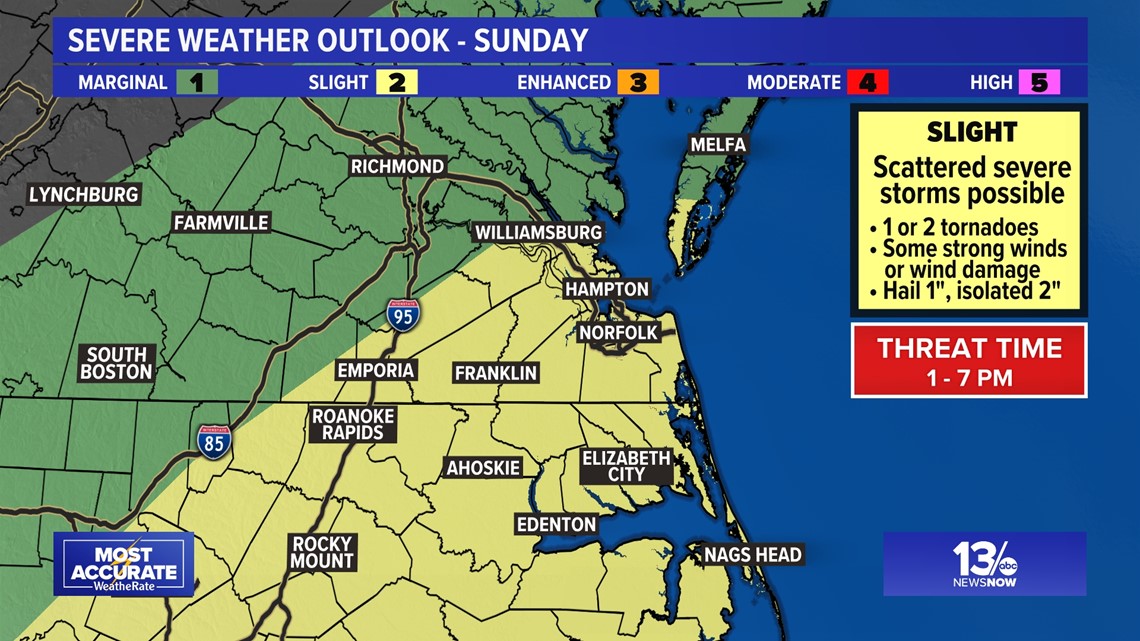 Temperatures will be in the lower 70s this afternoon. These storms could cause a pause in the festival, but showers and thunderstorms should clear by early Sunday evening.