Chef Mark Bedzik has spent 27 years in the culinary field, from starting on the ground level in kitchens in high school to owning his own restaurant.
"It was a shock, but it's nice to be acknowledged for good work," Bedzik explains. "I've had more problems than successes, but it means a lot to see that all the effort has been recognized."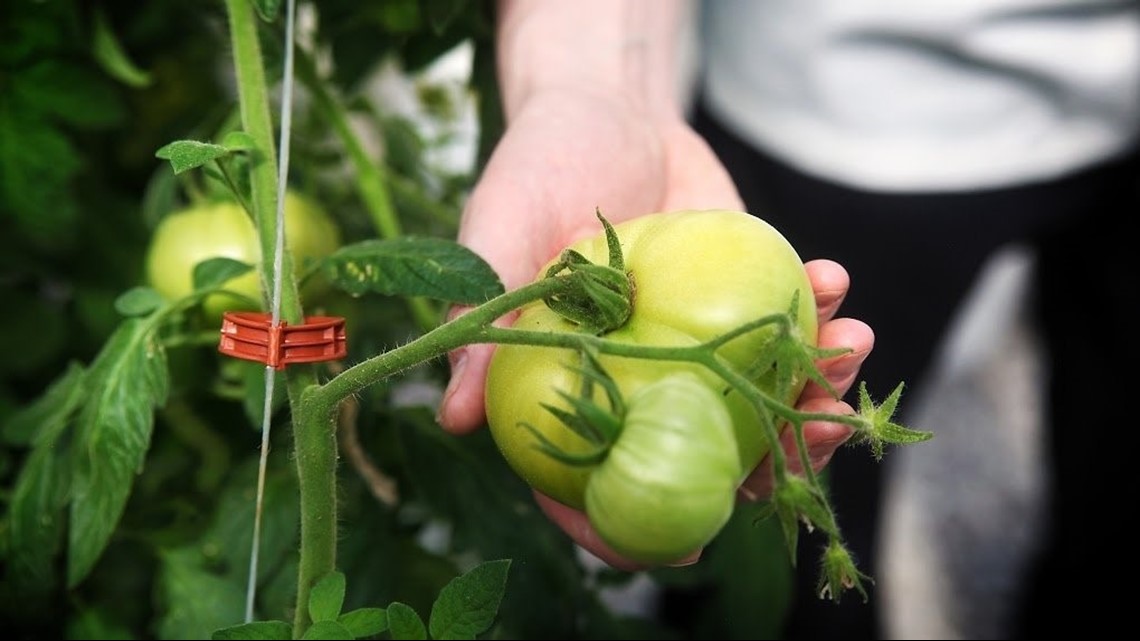 After graduating from Johnson & Wales in 1996, Bedzik worked in a myriad of restaurants, including the Regency Room, Sage, and Coyote Cafe. He opened Sapphire at the Oceanfront.
At the the Culinary Institute of Virginia (CIV), Bedzik oversees menu development, special events, and the Chef's Garden, an 1800-square-foot climate-controlled greenhouse filled with up to 30 types of herbs and an array of vegetables and edible flowers that is in operation year round. The greenhouse has been in existence for four years and was created to have a sustainable operation that emphasizes local sourcing to ensure both freshness and optimal nutritional value in the produce that is grown.
"I got involved with the greenhouse about eight months after it was built, and it's been therapeutic, and I've been able to experiment by growing things and using them in the kitchen. The farm-to-table movement was just starting [locally], and it was a way to showcase to students what the flavor profile is like with better quality ingredients versus mass produced products," said Bedzik.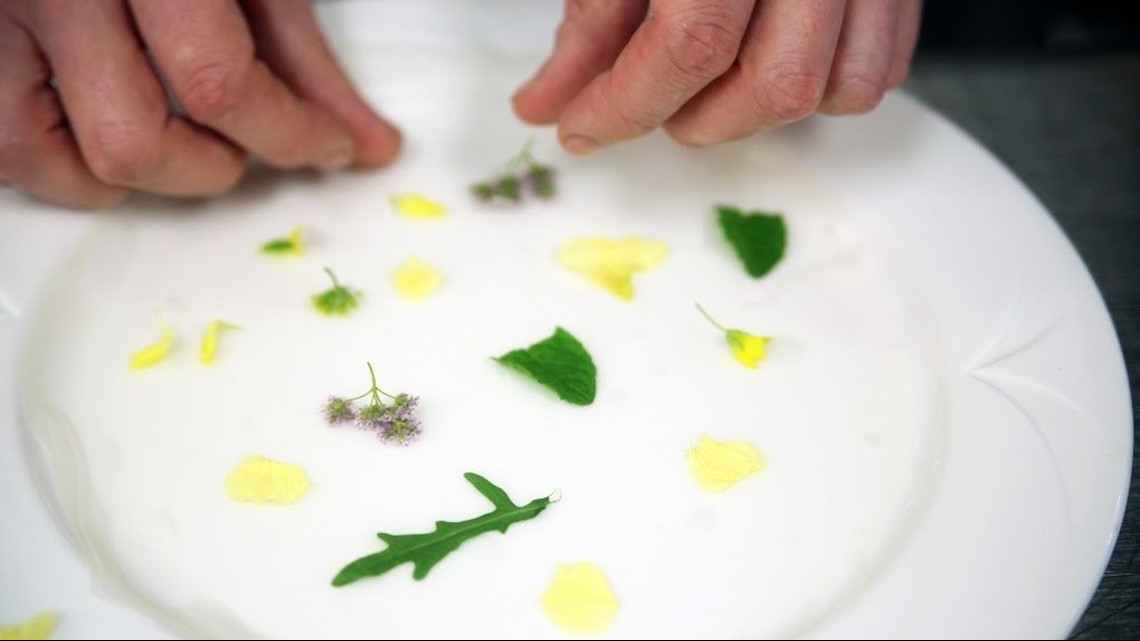 Growing herbs and produce isn't just a job to Bedzik; he has a garden at his home and looks at trends and other cultures to see how they utilize gardens. He explains, "I lived in Japan and everyone has a garden. When you grow it yourself, you have more pride...you can provide food to neighbors, you can get into preservation techniques, and it's reinvigorated me to get back into the kitchen."
The produce and herbs are used in menus and in CIV's curriculum, in "grab and go" meals in the campus' lounge, and in menus in the main dining room for students, guests, and faculty. In addition, students from Roadstead Montessori School and Star Pointe Academy have been able to utilize the greenhouse as part of their studies; they visit weekly not only to learn about fresh produce, but to incorporate research that they are able to use in their chemistry and biology classes.

Students from the Norfolk Technical Center soon may be able to utilize the greenhouse as part of their curriculum as well.
"People are gaining more interest in farming, which is a good thing...but not many people are trying to grow fresh produce out there, and that's going to be a problem in the years to come," says Bedzik.
With the work that Chef Bedzik is doing at the Culinary Institute of Virginia, that may not be as much of a problem in our area.
ABOUT SOUTHERN GRIT MAGAZINE: Southern Grit Magazine is a food publication based in the Hampton Roads area of Virginia and aims to open an honest dialogue about food in the region. Each issue is themed, and highlights different food-related issues within that theme. Southern Grit features recipes and reviews as well as more creative content spinning off each theme.