CARROLLTON, Va. — Sunshine Huggins, 17, has been playing the harp since she was 3 years old. The angelic sounds of the instrument caught her ear and interest from the moment she saw it being played.
"I used to play this lap harp. It was really, like, small and I used to plucker plucker, plucker on it," she said.
That was her first harp. The Smithfield High School junior eventually got a small ornamental harp and learned how to play by watching videos on YouTube.
But that harp couldn't take her skills to the next level to fulfill her hopes of playing professionally and focusing on musical therapy.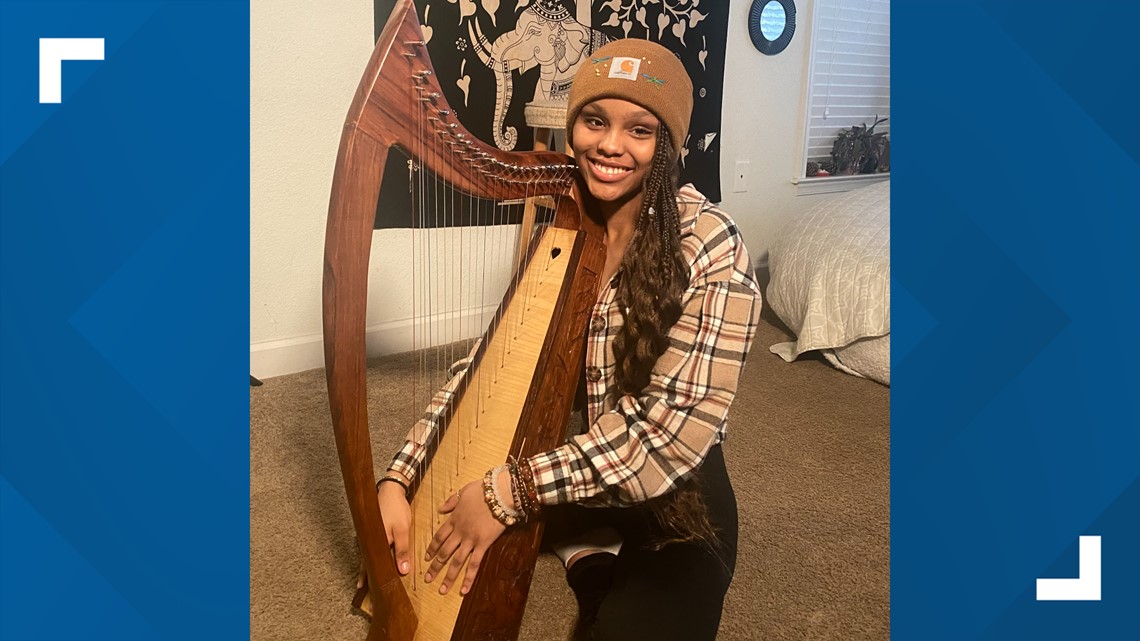 "The harp got me through a lot, mentally, physically... everything, so to give that same energy out, back would be beautiful to me," explained Sunshine, whose music helped soothe the nerves of her locked-down friends during the pandemic. "They would always ask me to play."
Sunshine's performance at a memorial in Chesapeake in January would turn out to be a game-changer for her. In the audience was Virginia's former lieutenant governor, Justin Fairfax. After meeting Sunshine's family, Fairfax learned that her mother had been struggling to make ends meet as a single mom of four but was determined to see her daughter's dreams come true.
"Sunshine was there to provide comfort to the family through her harp playing, even as Sunshine's own family was going through a lot of hardship," Fairfax said.
"Financially it's been difficult, very difficult because most of what she does gets no return, as financial return because it's a bit tough being a single mom," said Dorothy Huggins, Sunshine's mother.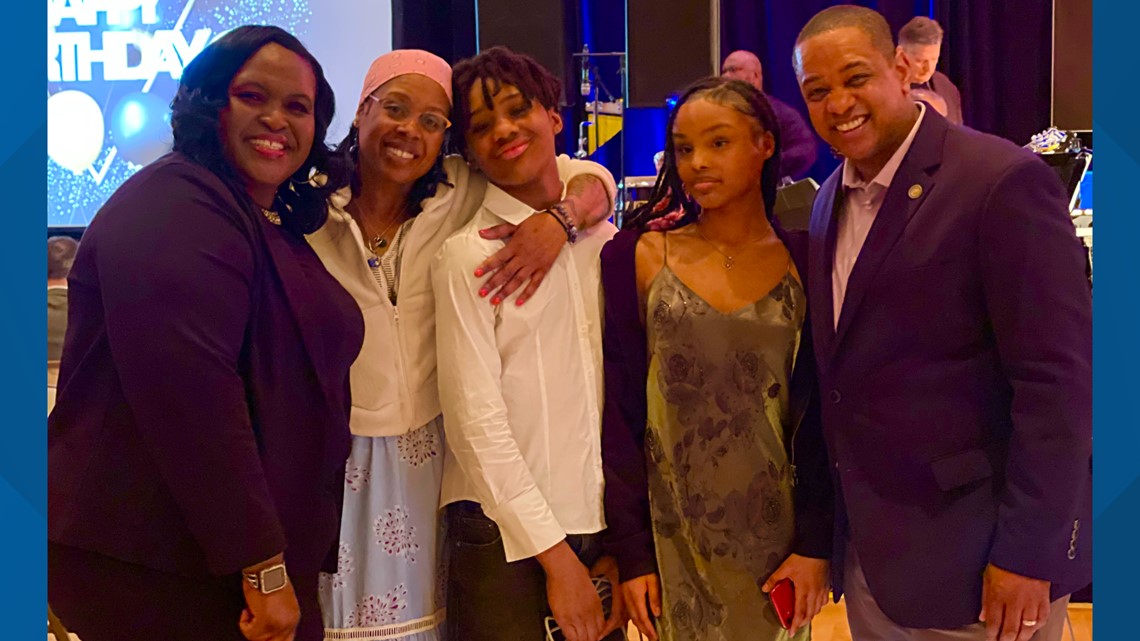 Sunshine has been turned down for lessons for not having a much more expensive lever or pedal harp.
This is where Norfolk State University Assistant Professor of Music and Jazz Ensembles Director Stephanie Sanders came in.
"She got a little ray of sunshine in her. It's been wonderful, my interaction with her, and I just want to help her out as best as possible," Sanders said.
Sanders went to work after a call from Fairfax and notified harp teacher, Elisa Dickson, who knew a student was no longer able to play his lever harp, the type of instrument Sunshine needs.
All three -- Dickson, Sanders, and Fairfax -- collaborated on presenting Sunshine with a big surprise.
Dickson tuned and restrung the harp and Fairfax picked up the expenses. And on a Sunday afternoon at Dickson's home in Norfolk, Sunshine let out a joyful squeal when she saw the instrument that was now hers.
"It's biggggg! It's bigggg, oh my God!"
Dickson gave her a quick orientation as tears of gratitude flowed down Sunshine's mother's face.
"Not just open doors but years of prayers," said Huggins.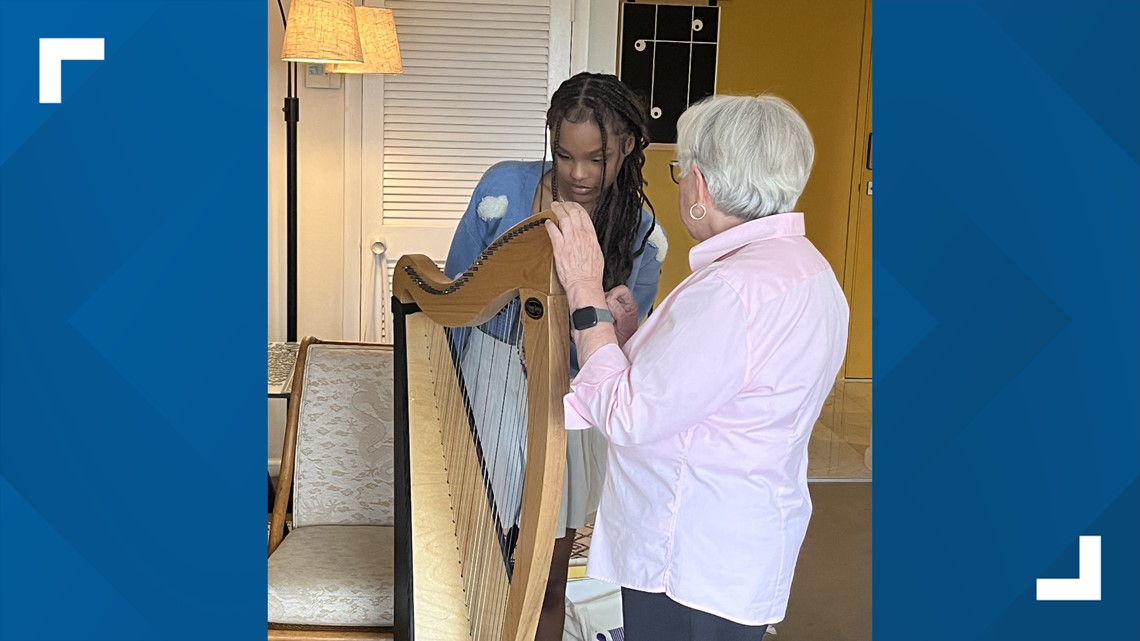 And the story doesn't end there. Fairfax will pay for Sunshine to get lessons from Dickson and plans are in the works to move the Carrollton family closer to Norfolk where the lessons will be given.
Sanders will serve as Sunshine's mentor. She hopes to attend NSU after she graduates from high school next year.
With tremendous appreciation, thanking everyone in the room at Dickson's home, Sunshine wiped away her mother's tears, "Yes we did it. We got the harp."