An Australia couple is taking maternity leave as an opportunity to introduce their newborn to the U.S.A. -- all of it. And they recently arrived in Georgia.
The plan is to visit all 50 states by the time Harper is six months old, which could make her the youngest person to complete such a feat.
Plus, it's a ton of family time.
"I can't see any better opportunity where both parents get to be with the kid, making up the rules as we go," said mom Cindy Lim, 31. "We get to see how we operate as a family, see how we want to raise her. What we want to show her and teach her, we decide on the go."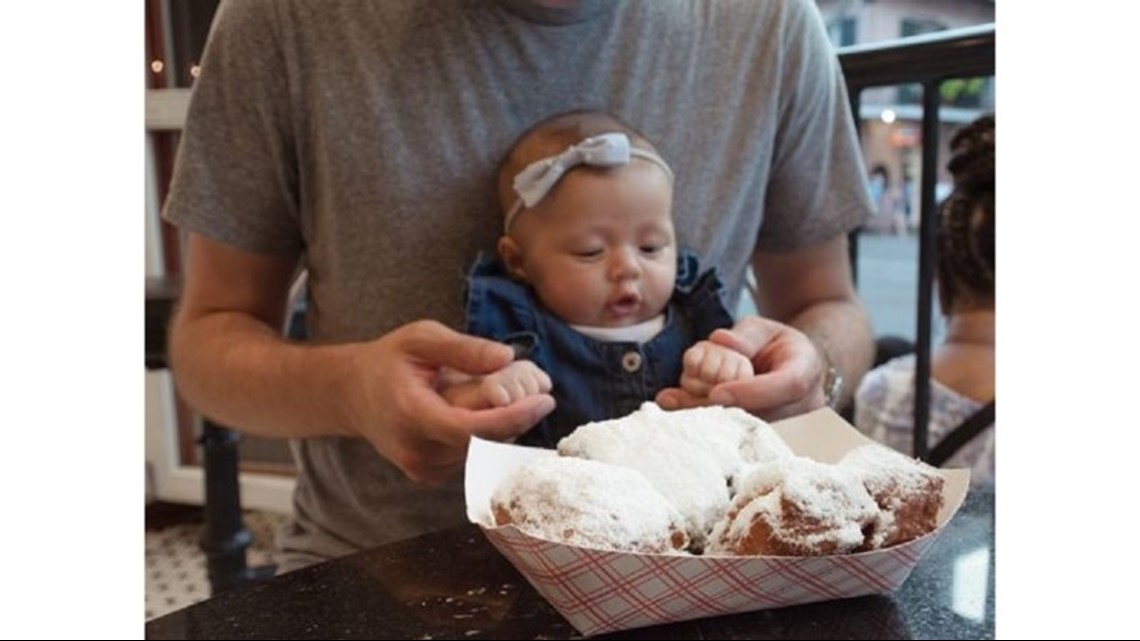 Lim and husband Tristan Yeats, 34, had Harper, their first child, in Canada on April 22. Now their baby girl is 3 months old and has been through 19 states. Since the family lives in Canada, both parents get paid paternity leave, so they knew they wanted to do something big with it.
"We have a pretty simple lifestyle where we don't buy a lot of things, we really value experiences," Lim said.
They bought a Jeep Cherokee, packed it with clothes, some food and important baby things like a bathtub and travel cot.
"I wanted a consistent place for her to sleep," Lim explained.
Harper crossed Louisiana off her tiny bucket list over the weekend with a stay in New Orleans, where her parents are trying all the foods.
"It's so hot, so delicious, so much food," Lim said in a phone interview Monday.
Yeats had visited the Crescent City in 2006, but it was a first for his wife and daughter.
Sign up for the daily 5 Things to Know Newsletter
This email will be delivered to your inbox once a day in the morning.
"I've always been keen to come back," Yeats said. "It's been great sharing it with Cindy and Harper, re-sampling all the food."
The family hasn't spent the night in every state, but they made sure to plan several days in NOLA.
"I've been really looking forward to New Orleans," Lim added. "Tristan told me this is one place on our trip we have to spend a lot of time eating and trying food."
They've sampled the classics — muffaletta, beignets, gumbo, jambalaya, poboys and red beans and rice with andouille sausage. They've also learned to pronounce all of those.
They went on a culinary historic walking tour, which provided many recommendations.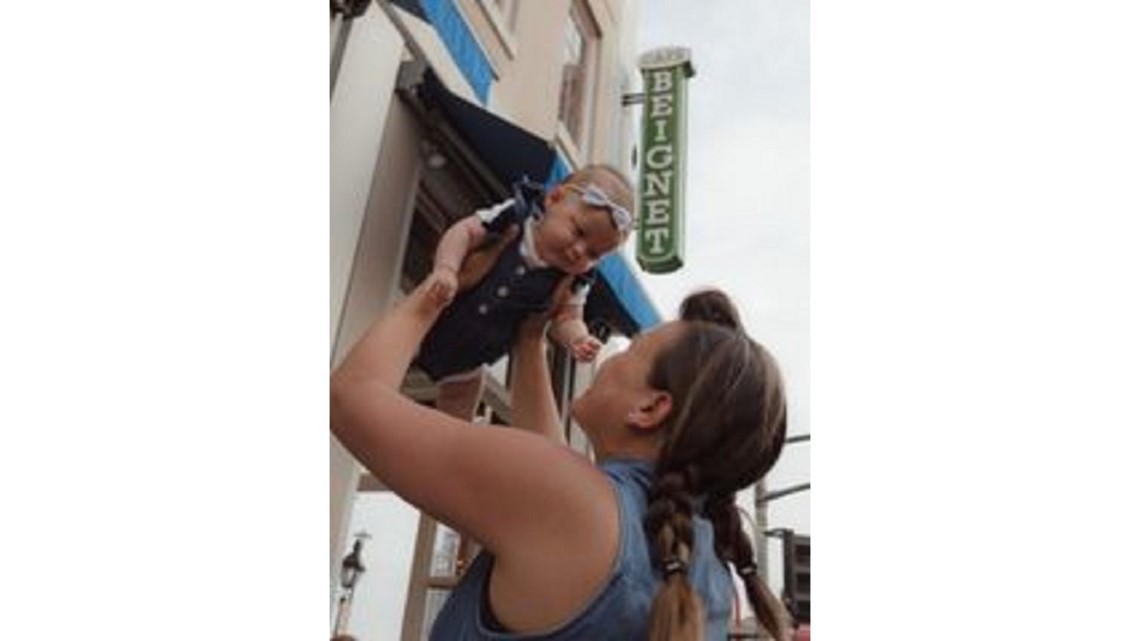 The family has posted their entire trip online, and they admit they've caught some grief for taking a newborn on a month-long trip across the United States.
But, they say the experiences they're having together totally make up for it.
"We were in North Dakota and we were in the park, and she was just laughing so hard," Lim said. "That kind of stuff is really memorable."
With every state comes a new memory -- and big moments in Harper's life.
PHOTOS: Newborn's epic road trip to visit all 50 states
"She did her first roll in Iowa. So all of these places in America, we're never going to forget them because she's hit so many milestones across the country," Lim said.
While they know she's not going to remember the trip, the family hopes it inspires her as she grows up.
"We hope she'll get some type of sense of adventure and the travel bug we've got," Lim said.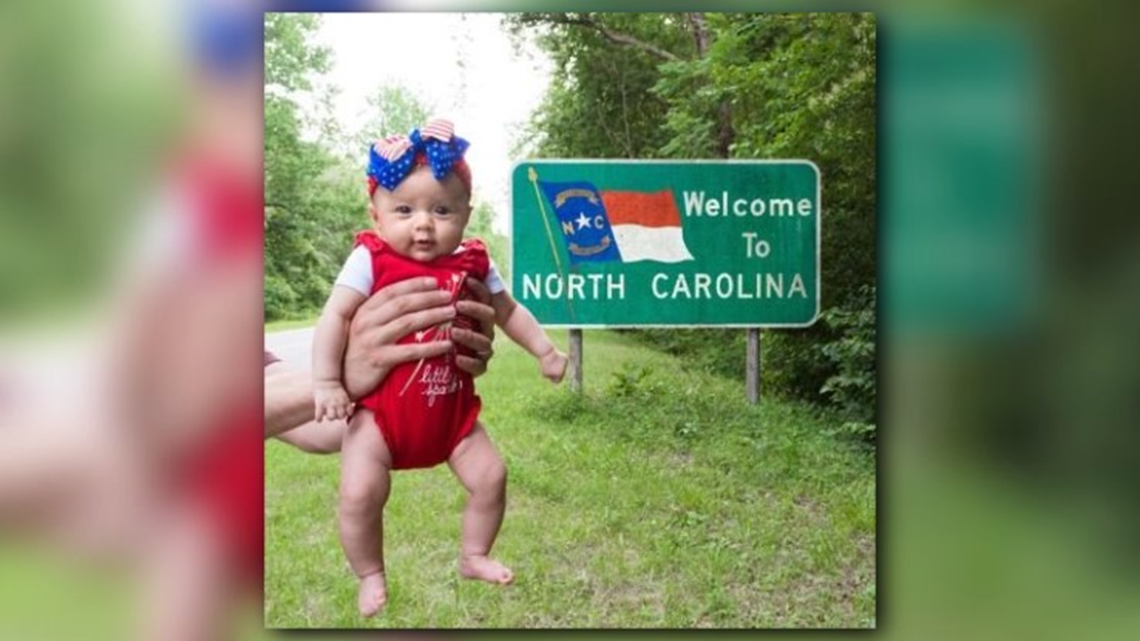 There's one of her in front of a state sign each time they cross a new border, from Maine to Louisiana so far. They even threw in Washington, D.C., for good measure.
You can find them all on an Instagram account her parents manage, @Harper.Yeats.
They've heard some push-back, people calling them crazy for road-tripping with an infant.
While Harper has been "surprisingly good," Lim said, the trip has had its challenges. Like babies everywhere, Harper has days she decides she doesn't like sleep or the car seat or a growth spurt.
The family has tried to adapt.
"We're constantly adjusting," Yeats said. "Early on we tried to do too much. We slowed the pace and put in more rest days."
They also plan their route, limiting time in the car to less than five hours at a time and always staying at least two nights in a place. So Harper is never just in the car seat all day or every day, they said.
Being constantly on the move teaching Harper to be more adaptive and resilient, too, Lim said.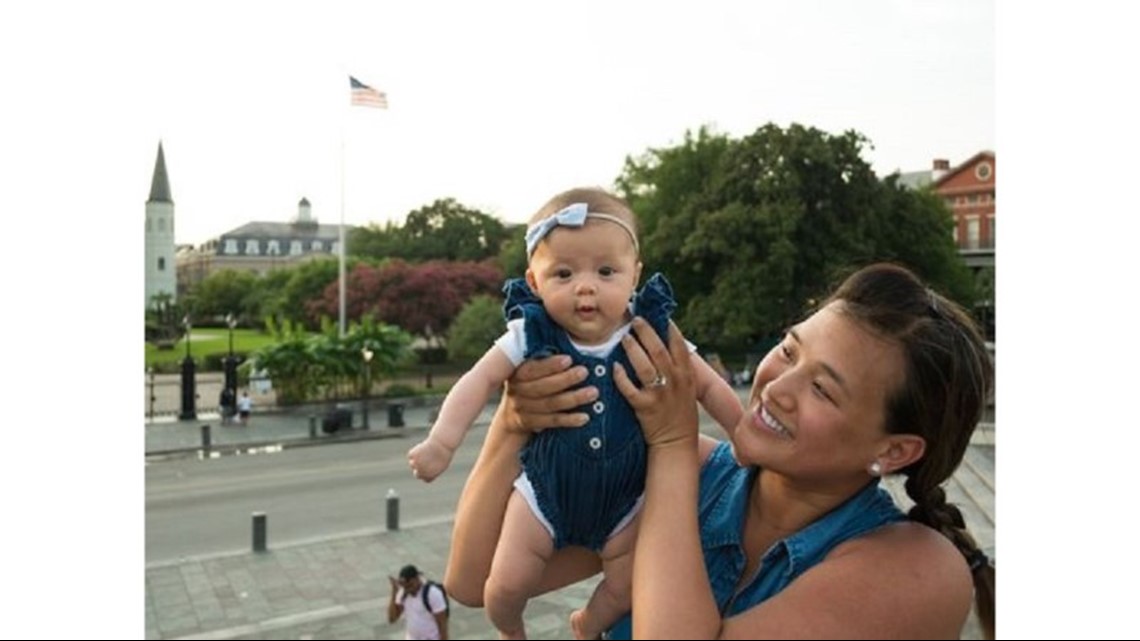 And worst-case scenario, if Baby Harper starts hating it, they pull the plug and go home, Lim said.
They already fly back to Toronto, their home base, every month for Harper's check-ups with the doctor. They're due for one now at three months.
They plan to hit Alaska and Hawaii before the trip is done. But right now, they're sticking to this continent.
The family intends to be back in Canada in October, when Harper is about six months old. That would make her the youngest member of the All Fifty States Club.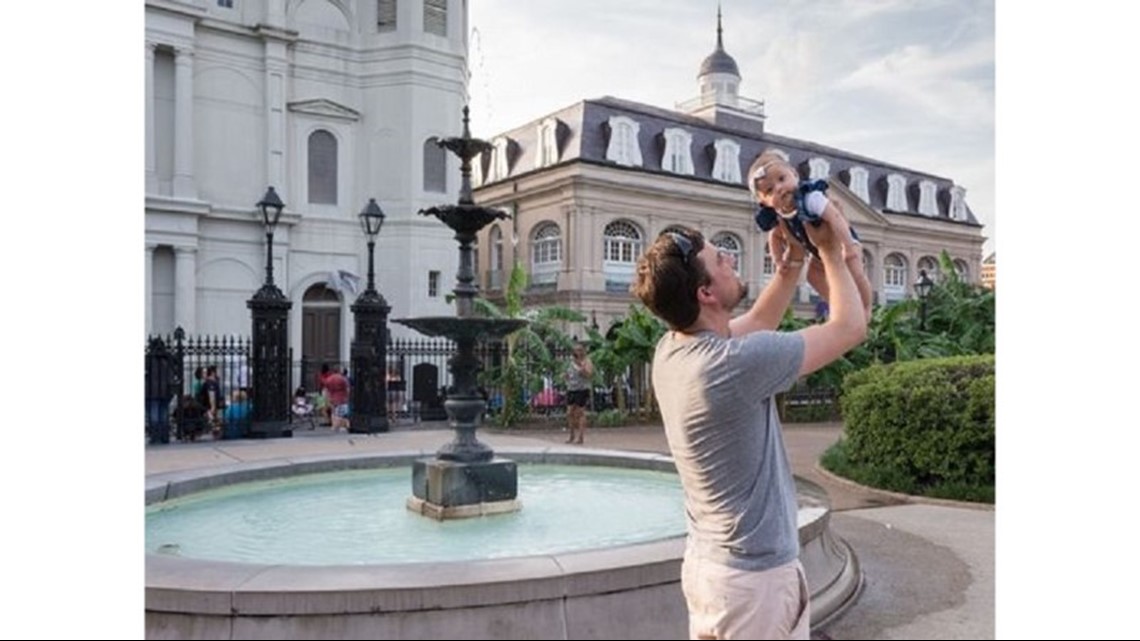 The record currently is held by Ethan Connor from Northern Ireland, who visited all 50 at age 2, according to the club.
Lim's maternity leave ends in early January, and she'll head back to work as a legal assistant and Yeats to his job as a civil engineer.
They don't take this time off for granted.
"Things like this make me realize how fortunate we are," Lim said. "We shouldn't be lucky to have it. We should just have it."