NORFOLK, Va. — When you return something to a major online retailer like Amazon, it might get sent to a liquidation company to be bundled and sold in an online auction.
The items aren't inspected and their conditions are unknown, but some gamblers are buying these boxes of mystery returns and seeing if they can make a profit!
13News Now found a pallet of returns on Liquidation.com. Estimated retail value: $2,999. There was only one picture of the bundled packages; no other information about the items was included.
After a short bidding war, we bought the pallet for about $500 and paid another $500 in shipping costs to move the pallet from Las Vegas to Norfolk.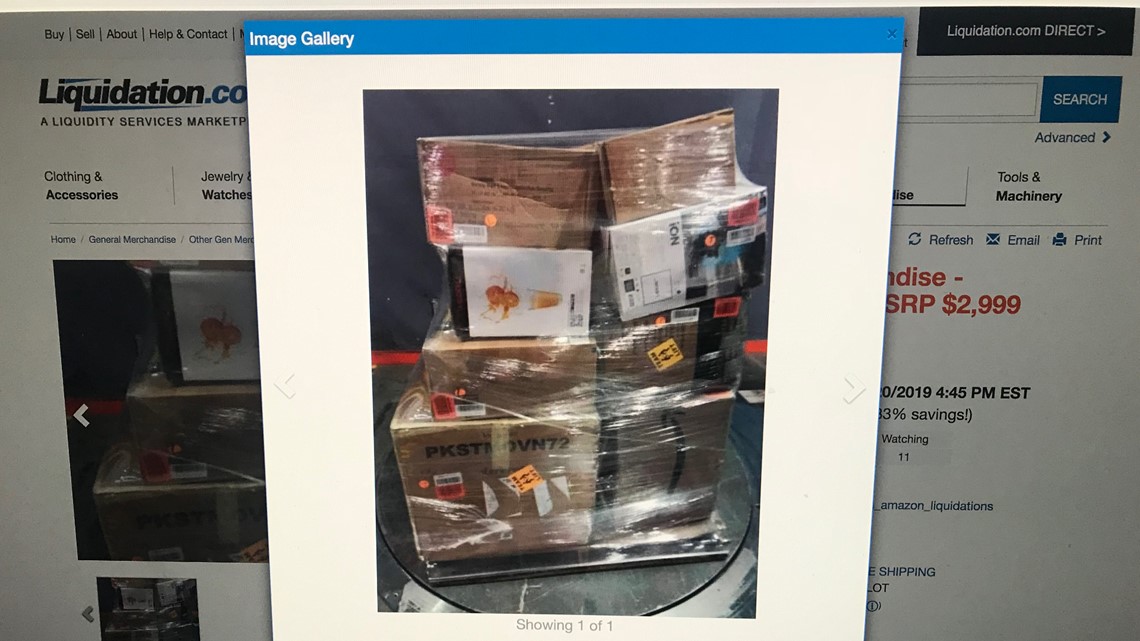 It arrived about a week later. We rolled it into our garage, and here's what we found:
Jetson Ion Folding Electric Scooter
Razor E200 Electric Scooter
Nutrichef Electric Countertop Convection Oven
Dewalt Lithium Drill Driver/Impact Combo Kit
Willsence Hot Air Fryer Oven
Oster Classic Blender
Dash Compact Air Fryer
Foodsaver Vacuum Sealer
Foodsaver Vacuum Sealer
Hamilton Beach Premium Big Mouth Juicer
AICook Juicer
Chef's Choice Electric Food Slicer
Sony Ultra HD Blu-Ray DVD Player
We also opened two broken items (a food processor and a blender) and one Rheem Tankless Water Heater that appeared to be discontinued/no longer being manufactured.
So, were we looking at a potential profit?
After looking up the retail price of every item, and excluding the broken and discontinued ones, the combined prices for the new versions of the items in our bundle added up to $1830. The Jetson scooter proved to be the most valuable.
We bought the pallet for around $1,000, including shipping.
So is this gamble worth it? It depends on your ability to re-sell items, repair some, and sell some for parts. In a few cases, like with one of our sold-out electric scooters, these returned packages can include valuable finds.
13News Now decided to donate the usable items to The Salvation Army for the holidays.