The Great Recession: 10 Years Later
A decade after the economy took a nosedive and the housing market tanked, 13News Now looks at the lasting effects that the Great Recession had on Hampton Roads as well as people who survived it and thrived.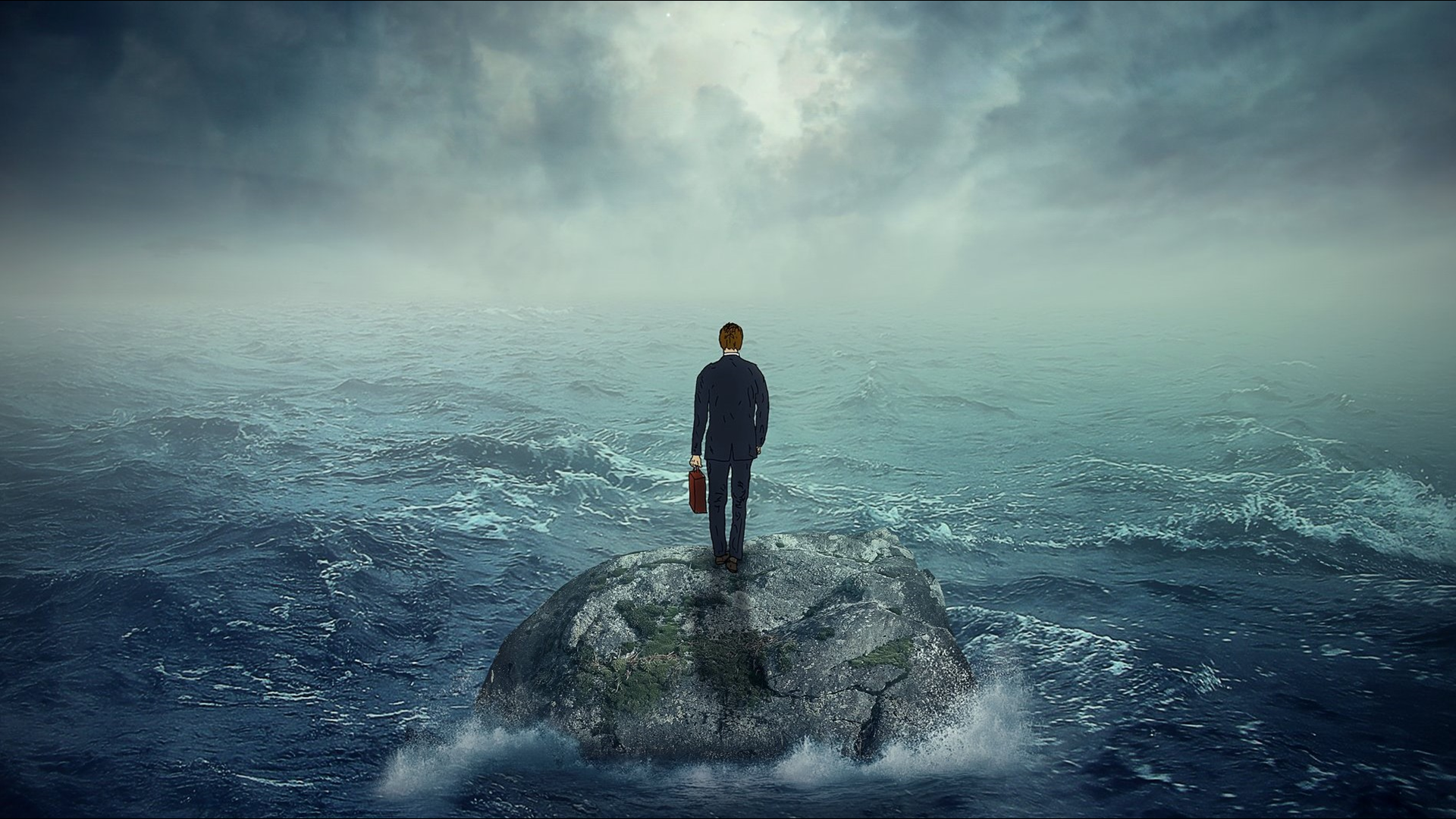 Join us for 13News Now at 11 p.m. July 16 through July 20 as we look back at the fall and look ahead to the future.
The Great Recession: Lessons Learned
:
by Janet Roach
It's been 10 years since the start of the Great Recession. When the bottom fell out of the markets and banks failed, Hampton Roads was hit hard. Our red-hot housing market took a hit. Friends and neighbors lost their homes and their jobs. Tourism dollars and defense spending dried up. There was uncertainty all around.
Now a decade later, Hampton Roads is taking heed of lessons learned from the Great Recession.
Nowhere is that lesson better understood than at Portsmouth technology services company, SimIS. SimIS, which stands for "Simulation and Information Security," was founded in 2007 by Navy veteran Johnny Garcia, just as the economic walls across the country were starting to tumble down.
Recently named the 2018 Small Business of the Year for Portsmouth and Hampton Roads, SimIS is a perfect example of how Hampton Roads' dependence on defense spending both helped and hurt the region following the recession. About 46 percent of the economy relied on defense. According to one analogy by an ODU economist, defense spending was the umbrella that kept Hampton Roads dry from the recessionary rain.
But it also slowed down the need to pursue more diversification of the economy, while other metro areas forged ahead.
"That's all I did was defense. I did nothing else but defense," says Garcia explaining the early days of his company.
Governor Ralph Northam says the lessons are pretty clear on what Hampton Roads and the state needs to do to ensure its economic success.
"We have always and always have been dependent on our military and government contracting, but we need to continue with urgency to diversify our economy."
And 10 years later, that urgency is being felt from schools to shipbuilding.
Northam's administration is placing a strong emphasis a creating a more technological-savvy workforce.
"With the really tight labor market and the unemployment level being so low, we're starting to see private companies poaching from each other. So again, we still need to build a bigger pool of talent that have these skills for everyone," says Megan Healy, Northam's Chief Workforce Development Advisor.
Garcia reinvented his company, embracing the future in technology, robotics, modeling and simulation, software development, artificial intelligence and more. He marries that skill-base with what the military needs, like autonomous ships and digital shipbuilding.
"We build robotic systems, autonomous systems for use of force simulation systems to train police officers to train soldiers, to robotic boats that are used for training and testing."
But what's exploding growth at his company is transferring those same technological skills into other industries, including the medical field where his gaming systems are being used to train medical professionals.
He uses an XBOX type system to train people how to perform CPR.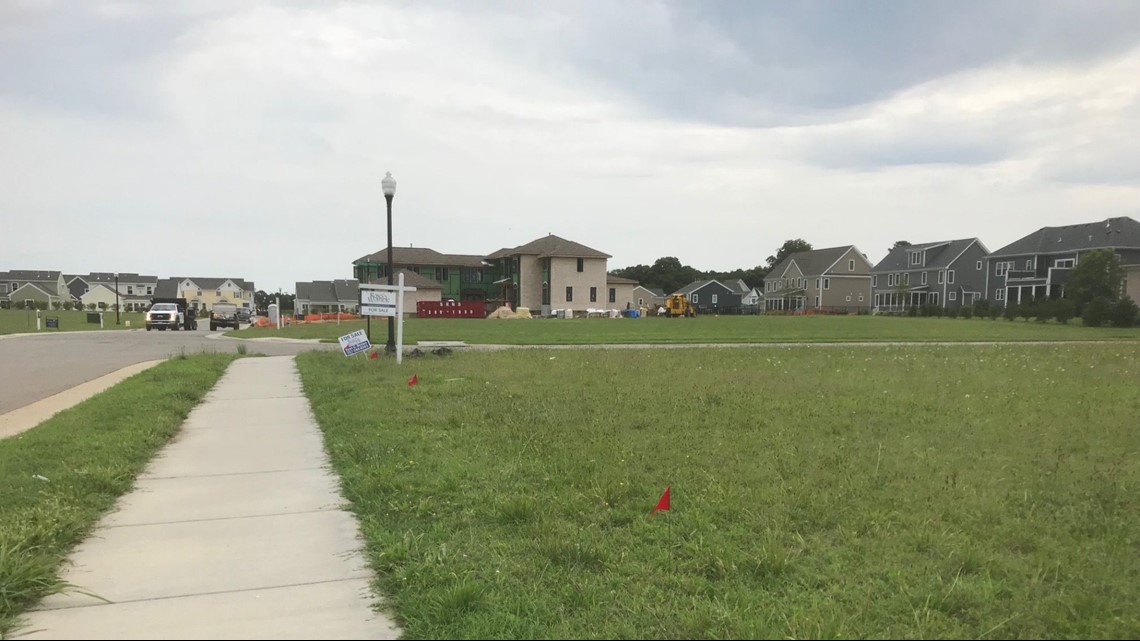 Has Housing Rebounded?
:
by Jaclyn Lee
Ten years after the Great Recession, 13News Now wanted to look at its impact on the housing market.
But first let's go back even further, to the year 2004. Janet Jackson had her infamous Super Bowl wardrobe malfunction, the television show Friends aired its final episode, and the housing market in Hampton Roads was booming.
"Most homes that were on the market were getting three, four, five offers," said Rose and Womble Sales Manager Terry Gearhart. "It was selling like hot cakes.
First-time homeowners likened it to getting a slice of the American Dream. Michael Pooler bought his first home in Portsmouth for $76,000.
"Just to say that this is mine," said Pooler. "I have the key, you know. It's just really great."
Gearhart said the local housing market was almost like a frenzy, caused by the mortgage industry and the ease of getting a loan.
"We had people with bad credit scores getting loans, we had interest-only loans, and I think the entire psychology changed about house buying because suddenly you bought it, and in two weeks you could make $10,000 more on your home," said Gearhart.
Fast forward to the year 2007. Pooler refinanced his home multiple times because he saw his house value skyrocket. Economists at Old Dominion University found the average home price in Hampton Roads increased 90 percent from 2002 to 2007.
"I was able to pay off furniture, car, a couple of hospital bills," said Pooler.
Gearhart said the psychology toward home ownership shifted to one as an investment vehicle rather than a place to live.
"Suddenly the house became the bank account," said Gearhart. "It was my opportunity to get a home equity loan and buy that boat I wanted or buy a vacation property," said Gearhart.
However, that mindset became a fatal flaw when the Great Recession hit. Hampton Roads, normally insulated by military funding, found itself crippled by the economy.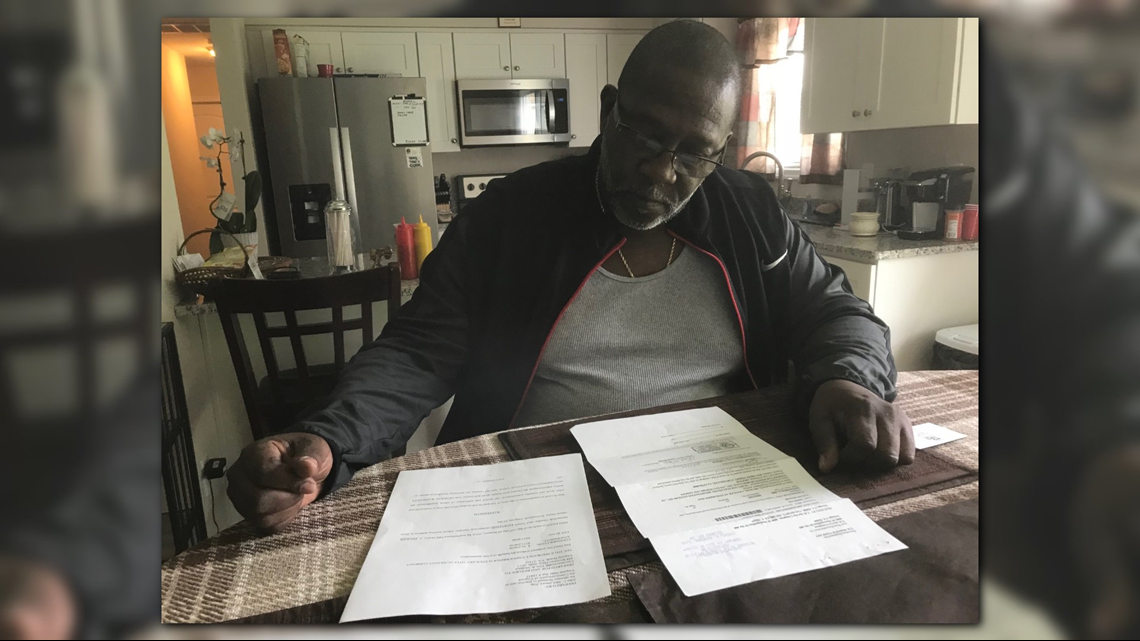 Norfolk homeowner Bill Griggs got caught in the middle. Due to a changing financial situation, he said he had no choice but to sell his home in 2010. He lost $375,000.
"The first thing you think of: 'It's my fault,'" said Griggs. "I made the wrong decisions. I wasn't smart enough to go figure it out. It's my fault."
But Griggs was one of many homeowners who felt the sting of the Great Recession. Foreclosures hovered around 30 percent. In comparison up until about 2006, the average rate of foreclosure ranged between two and three percent of all sales.
Homeowners like Pooler found that the steep price of their mortgages became too much.
"I felt overwhelmed," said Pooler. So what started to be a nice venture for me wound up being a big burden," said Pooler.
Pooler decided to short sale his home. While its assessed value was $135,000, he sold it for $46,000.
"I didn't really care because I was, you know, relinquished from the debt," said Pooler. "So that made me feel real good, I could start my life over again."
After a tough few years, Hampton Roads did recover. Currently, numbers show Suffolk has seen the biggest bounce back in median home pricing, growing at 13 percent. Suffolk also has the greatest growth of sales, growing 66 percent since 2010.
Another factor contributing to recovery includes demographics, according to Gearhart.
"Millennials are moving into buying age and we're also seeing boomers, people going into the 65 range and they're going to be making some huge moves, there will be a lot of transference of wealth," said Gearhart.
The lessons learned from the housing meltdown will stick around for a while despite the improving numbers.
"I'm more frugal now. I will not refinance," laughed Pooler.
As for when the next recession's going to hit, only time will tell.
Written in Ink: A recession-proof industry
:
by Philip Townsend
2008 was the year industries all across the board, from retail to construction, became crippled as the Great Recession tightened its grip on the nation.
It's been 10 years since then, but for some of those industries, it's been a slower sentence, trying to rebuild and bounce back from the worst financial downturn in decades. But even when consumer spending came to an abrupt halt during that time, one industry kept buzzing.
"It really was a great time at that point," said Jay Vega. "My shop at the time was doing extremely well."
Vega has worked in the tattoo industry for two decades and is currently the general manager of Commonwealth Tattoo Gallery in Norfolk. He saw from experience that not only did the tattoo industry survive the recession, it thrived with more people getting ink done than ever before.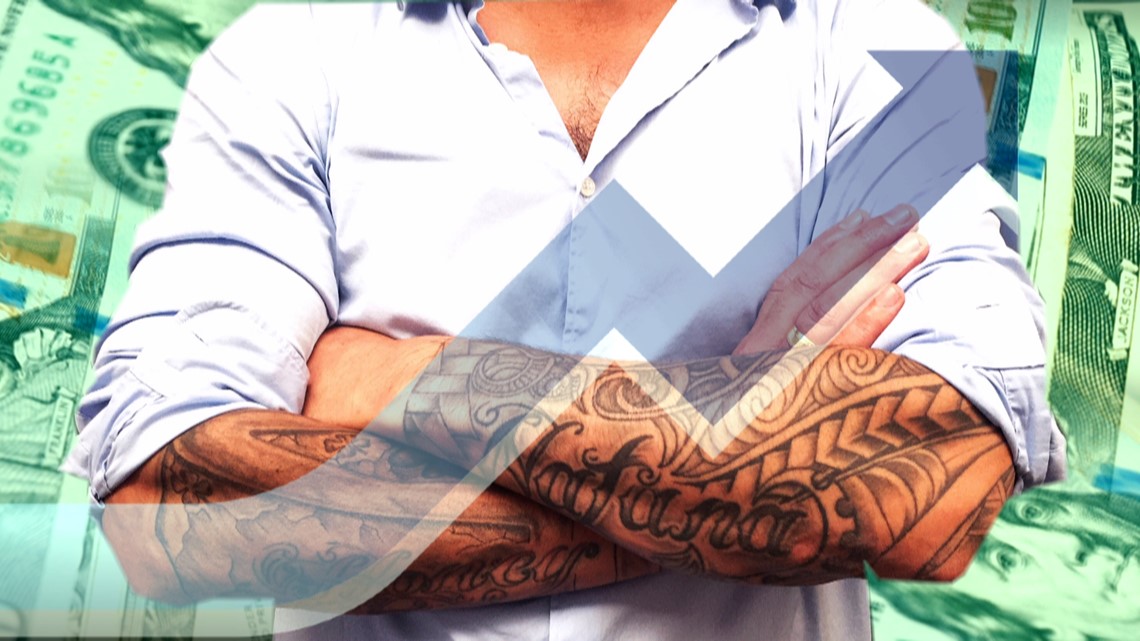 In fact, according to an online survey by Statista, the number of people with at least one tattoo in the 30-39 age group skyrocketed, from 25 percent in 2008 to 55 percent of the population by 2015.
"Doctors, lawyers, attorneys," said Vega. "The culture was being more accepted."
That acceptance led to a higher quality product that made getting a tattoo not just a positive emotional experience but a legitimate financial investment too.
"How many times have you spent $250 and you have nothing to show for it," said Vega. "Now you have these memories, you can actually see the money you spent and you get to have that for life. It's definitely money well spent."
And it was enough to spark an industry of its own here in Hampton Roads. Higher end tattoo shops have started opening up in the last decade, including Commonwealth Tattoo in the Vibe District.
"It's accepted as a true art form as it should have been," said Vega.
When it comes down to it, tattoos sell because they make people feel good. That holds up... especially when times get bad.
Rebuilding from the Recession
:
by David Alan
The man behind the mic at WPMH, The Lighthouse Christian Radio in Chesapeake, is well-known in Hampton Roads.
The host of "Give Me A Minute" is David Nygaard. Today, politics is just one of the jeweler's many passions.
"I've been told I have a face for radio," Nygaard said as he prepared for his weekly taping.
All joking aside, Nygaard is also the face of the Great Recession. In 2008, Nygaard owned seven jewelry stores across Hampton Roads. His face was seen all over TV. But when the recession hit and the markets tanked, Nygaard got squeezed.
"Jewelry always has been a leading indicator of the economy, and when it hit us in 2008, we were one of the early casualties."
Nygaard said the bank he was working with failed. His inventory was seized. His payroll account was frozen. Nygaard lost his home. The dark days of the soul, as he calls them.
"There were many days where I thought... there were many days. There were dark days, I'll just say that," Nygaard said deeply remembering those difficult days.
Nygaard quickly became one of the 200,000 small businesses that failed, beginning in 2008.
"It's a gut-wrenching feeling when you are trying to take care of everyone and realize you don't have the resources to do what you really want to do," Nygaard said, adding that family played a big role in helping him slowly dig out of the Great Recession. His father helped him to re-open a handful of stores. Nygaard admits the emotional support was as important than his father's financial help.
"That was one of the truly amazing parts of the journey, being able to connect with my dad on that level at that point in need," Nygaard added.
But the darkest days of Nygaard's recovery from the Great Recession were still to come. Nygaard admits to a difficult divorce, and then chest pains after a pickle ball game and a massive heart attack.
"So we called an ambulance and the ambulance came and picked me up and I coded in the ambulance," Nygaard remembered, adding that was also a real wake-up call, "I think the key thing in life is to not live life according to other people's expectations."
Today, 10 years after battling through the Great Recession, David Nygaard said he lives life with no regrets, promising himself to carry no more than a single day's burdens, saying, "You can see beauty in each aspect of life, whether it's in failure, whether it's great success and even in between."
Nygaard said nothing in life is without risk, adding risk is how you grow and open yourself to new relationships and new opportunities. An unsuccessful run for Congress led to a radio show and a chance to talk politics and try and find consensus.
"So I think the biggest thing was to begin to live authentically, to live in ways that would help me to experience challenges that I always wanted to do but didn't do, Nygaard said.
Nygaard's newest venture is a store in downtown Norfolk, a millennial-designed custom jewelry store using 3-D printing to create one-of-a kind designs. Nygaard said if he's learned anything, it's to carry less inventory and be less into banks.
Perhaps surprisingly, as dark a journey Nygaard traveled during the Great Recession, he said he wouldn't trade the road he traveled and the doors that were opened, believing that even when times appear most bleak, we experience things we otherwise experience, and that's a good thing.
"Don't be afraid to dream at any level. I think we all should foster dreams we are passionate about."